Prepare yourself, I am going to puncture this nice juicy exciting story like a souffle and make the whole thing just turn into "oh, that's boring now". It's what I do! To be practical and grounded and unemotional and kill all drama.
Here's the story, in generalities. Part of the PR put out about Ananya Panday, teenager launched by Karan Johar in Student of the Year 2, best friend of Suhana Khan, daughter of a semi-successful character actor, was that she was accepted to an American university but delayed starting school when she got the role in SOTY2. Establishing her as good decent "every girl" kind of person, one whose parents wanted her to have an education and worried about her future and so on, not just a strange fame hungry star kid.
And then on social media (I honestly can't even figure out which form or function of social media) one of her high school classmates posted that Ananya definitely did not get into that school, she was lying. Ananya, also through social media in an unofficial account, responded saying that it wasn't her business to say Ananya was lying and anyway that girl just had a crush on Aryan Khan and was jealous because Aryan was hers. And then the girl responded with a lengthy post saying that Ananya wishes she was dating Aryan, that she stole a boyfriend from another girl at school, and then started dating someone else just so his mother would hire her as ambassador for her fashion line and then dumped him too, and she was horrible in high school and bragged about all her connections and was mean to the scholarship kids. And she said that Ananya and her friends were now attacking her on social media, and Ananya claimed she was being attacked, and then finally Ananya apologized and asked the other girl to take down all the posts. Here is an article about it and here is the MOST IMPORTANT PART of the article, the last line: "All these were posted in the form of screenshot by this girl. The authenticity of the screenshot is not known." Yes, this is one teenage girl saying things about one other teenage girl, with no verification or support beyond social media screenshots, and it is being reported everywhere.
Now, let is put in a pin in that and look at some fun research on brain and personality development! Because that's always the best part of any gossip story, research! According to the American Academy of Child and Adolescent Psychology:
Based on the stage of their brain development, adolescents are more likely to:
act on impulse
misread or misinterpret social cues and emotions
get into accidents of all kinds
get involved in fights
engage in dangerous or risky behavior
Adolescents are less likely to:
think before they act
pause to consider the consequences of their actions
change their dangerous or inappropriate behaviors


https://www.aacap.org/aacap/families_and_youth/facts_for_families/fff-guide/the-teen-brain-behavior-problem-solving-and-decision-making-095.aspx
Now, let me give you an example. When I was 19, I was a Freshman in college. My roommate was very confident and seemed sure of herself, and she was also very focused on studying. We were on a bit of a party floor, so often there was noise in the rooms around us, ranging from loud music to just talking. No matter what it was, my roommate found it unacceptable. She also knew I got migraines. So she would convince me to go with her and lie that I was getting a migraine and force them to be quiet. I had one very serious migraine incident in my college career, but otherwise all that noise and so on really didn't bother me. Now, I can say that honestly and own responsibility for allowing someone else to lie about my health and unfairly pressure people. Because I am an adult person.
But when I was 19, if I had been plucked from college and made a movie star, and if I had told a white lie about having friends on my dorm floor (for instance), and then my floormates had cared enough to speak up through social media, there probably would be some exaggeration involved. In their minds, what I had done was horrible, could be phrased as "she lied about her medical condition just because we were talking a little, it was pathological and ridiculous". And if I were 19, I would have felt defensive and angry and would have convinced myself I was being abused, I would have hit back by saying something like "They came to college to party and made me ill with all their noise and parties, I asked a perfectly reasonable thing and they should be ashamed of themselves." My roommate would naturally support my version of events, their friends would support their version. Both sides would feel like they were being persecuted and attacked, me and my roommate because all the college kids were lined up against us and them because I was more famous, and the story would grow into feeling like we were fighting against an angry clique of a social group and they would feel like they were striking a blow for the little guy. And suddenly, some small thing gets blown up to be something massive. Versus if I became famous now, I would simply tell the truth about college or, if my PR put out a little lie, my college floormates would read it and laugh and tell it as a funny story at a dinner party but not really care. Because we are all adults.
So in this case, I don't really believe any of the details. I also don't think anyone is "lying" exactly. I just think that young people do not have a very good sense of proportion, or impulse control. Especially when they get together in groups. And I also think that teenage girls in particular are very good at being confident and sure and making other people believe things that the other people really should have the common sense NOT to believe.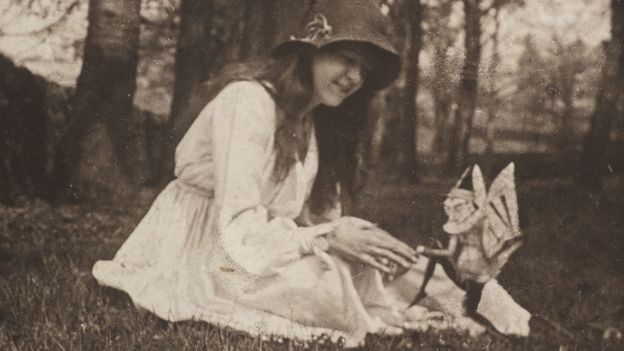 Say Ananya was rude to the poorer students at school. Say she did brag about her closeness with Shahrukh's family. Even say she broke up a relationship so she could date the boy. She was IN HIGH SCHOOL!!!!! People do all kinds of things in high school!!!! And in the end, most of it only matters, also, IN HIGH SCHOOL. Was that relationship she supposedly broke up going to last forever and ever and be true love? Or was it a high school relationship that didn't mean that much anyway? I'm guessing the later. Is it possible for a teenage girl to get caught up in status and wealth and act poorly, and later regret it and learn better and be a different person? YES!!! Absolutely!!!! Really even if the worst possible things they are saying is true, I still don't really care, because a teenage girl is still capable of turning into a totally different person later in life. This is why college is amazing, you get to leave high school and go somewhere new and figure out who you really are. And often who you really are is completely different from who you were in the 4 year powder keg that is high school.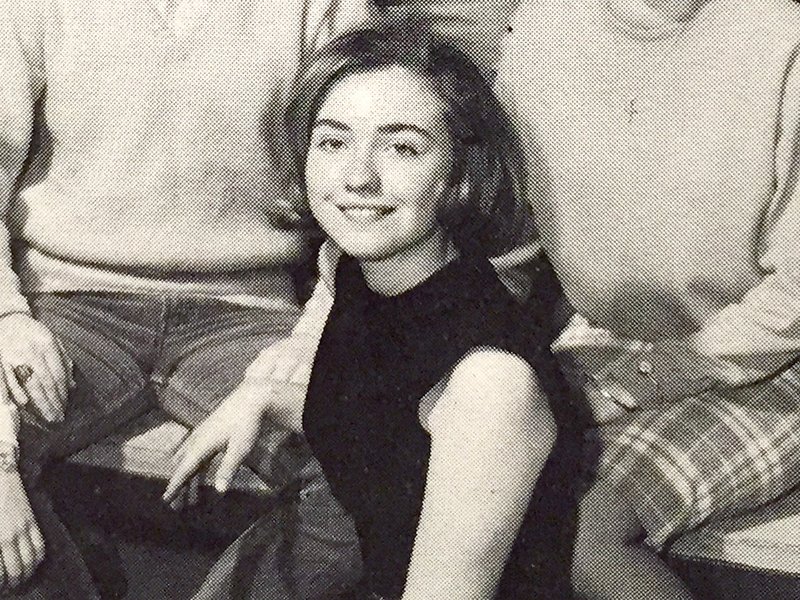 Mostly what I find interesting here are two big things. A) that social media means these kinds of nasty high school girl clique feuds are playing out semi-publicly now. And b) that Ananya was launched too early. There's a very bad American movie, Country Strong, in which the troubled heroine starts struggling not to go back to drinking and another character challenges her husband that the problem is, he took her out of rehab before the rehab was over. That's how I feel about this story. Karan took Ananya out of high school before the high school was over.
The same thing happened with, for instance, Rekha. She started acting professionally at 15 (or 16, if she lied about her age. Anyway, young). She dated a lot, and used to hide from her directors and run away from set because she wanted to go on coke dates. Exactly the same as any other teenage girl, except other teenage girls were skipping classes for coke dates, not skipping filming schedules. It's the risk you run when you hire teenagers, they may end up acting like teenagers.
Ananya is a slightly special case, but not really. She was from the high school for the rich kids, she started being famous and "special" even before leaving school, all these battle lines I have no doubt were drawn long before it all became public. Ultimately though, any teenage girl from any high school would run the risk of her high school stuff following her into fame these days, run the risk that some social media post gets pulled up and thrown in her face. It was probably a little easier in this case, because I am sure these girls knew just how to post these things to make sure they got noticed (after all, they are part of the Bombay elite too), and because the names of high school romances they are throwing around include other young celebrities, but that is about it.
Anyway, HIGH SCHOOL! And also TEENAGERS. And also TEENAGE GIRL FEUDS. All of these things, I want no part of and I am so glad I am too old to have to deal with it.
And now you can all talk about the Ananya story, or the stupid things you thought were important when you were in high school, or anything else you want.