I am sooooooooooooo sick of Indian patriotism movies. At this point, it's just lazy. It's not even good movies, it's just any old trash and then you throw in a flag and the national anthem and people will watch it. So I am doing counter-programming for Independence week! Movies about Indians who aren't in India any more, and are happy about it. Centered around Independence Day itself when I will have a glorious festival of non-Indian movies about non-Indian desis.
Monday 8/12: Jhoom Barabar Jhoom (on Prime and googleplay and youtube)
A British shopgirl and fast-talking small businessman meet at a train station and romance in Southhall. I love this movie.
Tuesday 8/13: Ivide (available nowhere, sorry! I think I bought the last DVD in existence in the world)
A troubled adopted Malayali cop in Atlanta tries to balance his connection with his white mother and his Malayali roots while investigating hate crimes against the Indian community.
Wednesday 8/14: Ranam (on Hotstar)
A hyperlink story about a bunch of Malayali immigrants in dying Detroit, riddled with drugs and violence and no future.
Thursday 8/15: Bend it Like Beckham and Bollywood/Hollywood and Loins of Punjab (Beckham and Loins are on Prime and Googleplay, B/H is unavailable streaming but probably at your local library)
A coming of age story about a desi girl in England who just wants to play soccer; a humorous homage to classic Hindi love stories set in Toronto; and a farce with a heart about an Indian singing competition in New Jersey.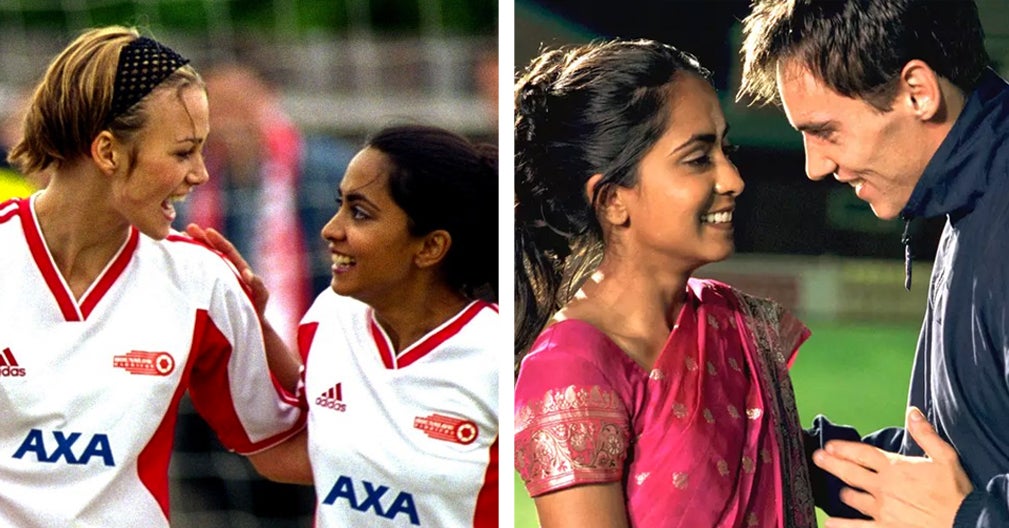 Friday 8/16: Dostana (only available on itunes for unknown reasons)
A comedy about what can happen when you are young and free and having fun in Florida, far away from the judgmental eyes of your Indian parents.
Saturday 8/17: Jacobinte Swargarajyam (available on googleplay)
A story about a Malayali family who loves Dubai as their home and does whatever it takes to make it there, because it is where they belong.
Sunday 8/18: Befikre
Two young folks in Paris, trying to be French and Indian at the same time, and also simply themselves.
Plus various theme/analysis posts, and maybe I take another look at English/Vinglish and Kal Ho Na Ho from a new perspective, and also any other movies I can think of or that you suggest. I don't want any Pardes type films, where it's about the evils of the west and then you return home, I want the ones with characters who are happily (more or less) settled overseas. Can you think of any I missed?