Adi! Such an odd director, unpredictable and yet predictable. And always achieves the goal he sets out to achieve. I forgot, I already covered Aditya's personal life in a Hindi Film 101, so if you want to learn more after reading this post, click here.
When Anupama Chopra was researching her book on the film Dilwale Dulhania Le Jayange for the British Film Institute, she was able to get unprecedented access to Aditya Chopra. Because she asked his mother. That tells you something about Adi right there, he won't give interviews to promote his film, or to buy favors with the press, but he will do them as a favor to his mother.
Adi doesn't do anything without having a good reason for it, a reason that has passed his mental calculator and been determined worthy. He has three credentials for something to be worthy. First, family and friendship loyalty. Second, money. Third, art. It's the reverse of the usual artist priority list, while other geniuses are going around offending loved ones and destroying relationships, or living in object poverty to protect their vision. Adi puts relationships and money above any kind of artistic fulfillment.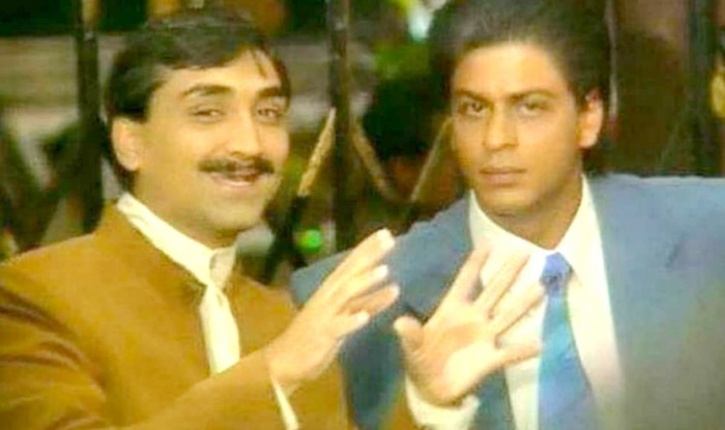 When Adi was a little boy, every week he would see the new release first day-first show. And then he would write down in a school note book his projection for the box office take opening weekend. And then find out the actual figures and write it down next to his projection. And calculate his rate of error. This is what he did for "fun".
When Adi was 23, his father offered him the chance to direct his first movie. He went out into the garden with a notebook and carefully wrote out and planned shot by shot Dilwale Dulhania Le Jayenge. That was what he did as work. But the calculations for the release strategy and tracking the opening weekend box office, that was "fun".
Between being a little boy with his fun notebook numbers game and being a young man forcing himself to write a script because his father told him it was the next step, there was school. That was for his mother. Yashji was a second generation filmmaker (raised by his much older brother BR Chopra, a director) and he planned to make his sons filmmakers too. Adi spent his holidays on film sets, started getting official jobs as assistant director once he was 18. He wasn't just a teenage kid hanging out on set, he was already making serious contributions to the film. He helped with the Lamhe edit when he was 19 and cut together the revolutionary Darr trailer when he was only 21. But his mother wanted him to get a degree before he started working, so he road the train in to the city every day, away from the film sets that called to him, and got the degree. Family first, then business, then art.
Height runs in my family. My grandfather is tall, my father is tall, I am tall. We put things on high shelves, we have to get station wagons because we can't fit in compacts, all our furniture is extra long. It's just part of being our family, woven in to everything. And in the same way, Aditya Chopra comes from a family of cinema geniuses. There are plenty of filmi families in Indian film, but the Chopras are something a little different. And because of that, family and business and art have always been combined for them. When your art is that high, it must be entwined with everything else.
BR Chopra was one of the founders of Hindi film, back in the 1950s. He made brilliant movies, subtle commentaries on Indian society. He started his own studio so he could have artistic freedom, and make money from his visions. And so he could support his family, not just his wife and children but his other "child", his much younger brother Yash. They were a Partition family, the rest of the siblings and parents lost in a haze of violence, BR clung to Yash and Yash clung to him. Until art and business drove them apart. Yash's vision for Hindi film was very different from BR's. While BR wanted serious social statements, stories that shone above the characters, Yash wanted to give the country something fun. Depth, yes, but also surface joy. Their differing artistry fought against each other, but the final knife that killed the brotherhood was business, Yash started his own film company and broke from BR Chopra Films.
Adi grew up in a family of 4, only 4. His uncle/grandfather lived just down the road, along with many cousins, but Adi didn't know them. Yash Raj films struggled during this time, Yashji made moves for other banners as a director for hire when he had to, and saved up every penny he made to poor back into his grand vision for his next film. Business was sacrificed to art, just as family had been sacrificed to business. Adi grew up watching a genius at work, multiple geniuses. Salim-Javed were frequent visitors to their house, as was Amitabh Bachchan. And RD Burman, Gulzar, Lata Mangashkar, all the other great talents of the 70s and 80s, they came in and out of the house while young Adi sat in the corner watching and thinking about his notebooks of box office estimates and how their fortunes would rise and fall on the money that changed hands that weekend.
The first film Adi assisted his father on was Lamhe. And it failed opening weekend. He couldn't take it, he ran away and locked himself in the editing bay and recut the film and showed it to his father, told him that if they released it like this they could still make money, the box office could ring. And Yashji had to sit him down and break his heart, tell him that it was too late, the film was released, they had lost. That's business.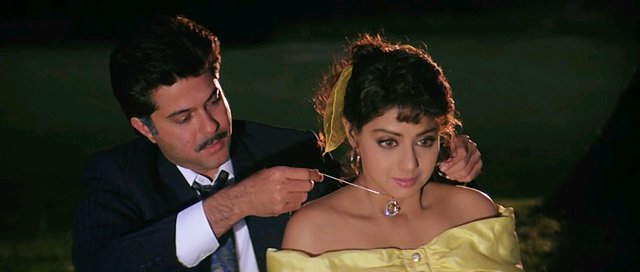 When Adi came to write his first movie, he wanted to avoid that heartbreak again, that was his most important goal. He looked at what was working and what wasn't working, he thought about the audience, he thought about what they wanted that they didn't even know yet they wanted. And then he wrote DDLJ. And he cast Shahrukh and Kajol. Amrish Puri, Farida Jalal. Anupam Kher. A cast and a story that fit with his business sense and his loyalties first, and art followed along.
Anupam Kher and Yash Chopra were friends for years, as close as brothers. Kajol grew up with Adi, part of the crowd that ran in and out of his house. Shahrukh and Adi, they had become brothers on the set of Darr. Shahrukh was an insomniac, lonely, a newcomer to the industry. And Adi was an odd passionate young man assisting his father, but with more ideas than his head could contain or he could easily express. He and Shahrukh stayed up together all night, every night, and forged one of those strange bonds between opposites who are kindred spirits underneath. That's why Anupam and Shahrukh and Kajol were cast. But he wouldn't have picked them if he hadn't also had a sense he could build a sound business scheme out of it. Adi had a plan. DDLJ was going to blast open a new generation of Indian film stars and characters, and it was going to do that by blasting open a new audience no one else realized was out there, the international audience.
DDLJ is a beautiful piece of art. The performances, the songs, the visuals, it's remarkable. But it is even more remarkable as a piece of business. Adi crafted a storyline designed to appeal to the overseas audience without alienating the audience at home. A film that would drive women and children back into the theaters and keep them coming back. A film that would create a formula that was endlessly repeatable, create stars who could be used again and again, be the foundation on which Hindi film could rise, and rise again. And then it released, and Adi was heartbroken. The opening weekend figures were lower than those for Hum Aapke Hain Koun, released the year before. When he was congratulated for his success, his response was "We are all just chasing Sooraj" [meaning Sooraj Barjatya, director/writer of HAHK].
DDLJ, for Adi, was just a means to an end. He wrote it, he released it, it hit, and he immediately went back to his true passion-building Yash Raj Films and the Hindi film industry into the shape he wanted them to be. First step, a distribution wing. Part of the reason HAHK was such a record breaking hit is that Rajshri distributed it themselves. They believed in the film they made and they made sure it got the release it deserved. And they got to keep all that box office profit. Adi wanted that. He launched YRF distribution and snapped up the rights to his friend/protegee Karan's first movie, Kuch Kuch Hota Hai. And then picked the rights to the follow up Kabhi Khushi Kabhi Gham.
In the 1970s, Rishi Kapoor was working with Yash Chopra in Kabhi Kabhi. And Yash kept telling him how amazing it was that his father Raj had actually built a studio lot. Yash had been struggling for years to keep his "banner" alive, a pretty logo and a small office, that's all it was in reality. And before him, his brother had the same struggle, BR Chopra Films trying to stay afloat film to film, more of an idea than a reality. Yash just couldn't get over the idea of someone who founded an actual studio, with buildings and a lot and all the rest of it. It was like fairy tale for him, he kept asking Rishi over and over how his father did it, what it was like to have your own lot.
10 years after Adi released DDLJ, he built that studio for his father. In a way, he had been building that studio the whole time. DDLJ gave them a base, Adi built on that with the distribution and home video releases. Mohabbatein, Adi's second film, was a pivotal part of his plan. He needed a hit, the kind that would get people talking and buying DVDs and cds (by now he had launched his music company), the kind that would build up the value of the stars he controlled. It was the stars that were most important. His father's era of Yash Raj Films had been built on stars, the "Raj" in the name is a tribute to Rajesh Khanna who appeared in his first film as a personal favor. Amitabh Bachchan, in Deewar, Trishul, Silsila, Kabhi Kabhi, he confirmed their value. And then Yashji found and adopted young actor Shahrukh Khan and in Darr, DDLJ, Dil To Pagal Hai, he confirmed him as the new star. But if YRF was going to really grow, it needed something more than Shahrukh alone, it needed to bring back Amitabh and make him what he once was.
Amitabh had fallen on hard times before Mohabbatein. He took a break to run a corporation, which was a complete financial failure. He returned to acting and, for the first time in 3 decades, his film wasn't a hit opening night. Adi believed he could turn things around for his "Amit Uncle". He worked it all out, the problem was that Amitabh was trying to be a new version of his old self. He had to be reborn entirely, different from ever before. This new Amitabh was quiet, tall, angry, powerful, but old. He was no longer the revolutionary, he was now the establishment. And Shahrukh versus Amitabh, it was established as one "winning" over the other, but in fact they both won. Putting them opposite each other served to strengthen them both.
Adi had a vision for his studio. It wasn't just about the massive lot, the distribution company, the music company, the home video company. It was about the films themselves. Other studios made a single film at a go, struggling to achieve some perfect vision and a big payday. Adi wanted to play the numbers. Release multiple mid-sized films and find a hit in there somewhere to make up for the flops. He wanted Hindi film to have more space for films overall, the home video wing didn't just release Kuch Kuch Hota Hai, it released art films like Zubeidaa and Meenaxi and Godmother too.
And then it all came crashing down around him, everything at once. In 2007 every film released by Yash Raj flopped. That same year, Adi's marriage fell apart. And that's when he made Rab Ne Bana Di Jodi. Not because he had to express some deep artistic longing, but because his studio was dying around him, and his family was dying around him, and he needed to make something that could put them all together again. So he sat down and went to work, he figured out a film that could reach the audience, that could come in under budget, that could create something he could use again later. Rab Ne came out, and made enough money to keep the lights on and the salaries paid a little bit longer. Yash Raj Films came back, with the big hits Ek Tha Tiger, Dhoom 3, and Jab Tak Hain Jaan. And somewhere along the way, quietly, Adi used business to heal another family rift. BR Chopra had died years earlier, and now his son Ravi was dying. And so was the family studio. Adi waited, and watched, and at the last minute when all hope was gone and it looked like the family house would be taken away to pay the debts, he swooped in. He took his hard won money and he gave it to his estranged family, kept their studio alive a little longer until his youngest cousin could grow up and take over.
Adi solved the family feud, he kept the studio alive, and he finally finished his divorce and got married to the woman he loved. And then his father died. And Adi reacted by setting up a deal to accept investment from a limited number of Indian investors (only Indian, never an outsider. Disney tried to buy him out in 2009 and he held firm and refused). His family and his business were now on a firm footing, an unshakable footing. And only then did he turn to pure artistic fulfillment.
Befikre is an odd odd movie. It's unlike anything Aditya has made before. But then, it is also the first film he ever made purely for himself. He announced it through a statement giving an imaginary dialogue between himself and his dead father about the purpose of art, justifying making something just because he felt the need to make it. Adi has made the all time classics, the warm melodramas, and the sweetly deep films. Befikre is small film with small ambitions, moderately amusing, moderately sweet, always itself. It is the kind of film Aditya's uncle/grandfather used to make, never intended to be a hit, never even intended to be beloved, but just art for art's sake.
Adi doesn't talk for himself. He hates to be photographed, never gives interviews. It must be torture for him to work in such a public industry and be someone who so fears and hates the limelight. With a different kind of director, I would say that we can still know him through his films, let his art speak for himself. But with Adi, it isn't the films that are speaking for him. His art is business. And from his business, we know he is a man with a vision of Indian independence and opportunity (that Disney deal he turned down, UTV took it. And less than 5 years later, Disney stripped them for parts and announced there would be no more Indian made films from UTV, only Disney films repackaged and sold to the Indian audience). We know he has a deep sense of loyalty, and a desire to make peace (no one would have blamed him for letting BR Chopra Films die). We know he believes in the power of a global community and essential humanity, reaching across borders to bring art to a new audience. And we know he is a revolutionary, in the best sense, quietly supporting art that is on the forefront of feminism (YRF finds as many new actresses as it does actors, and promotes talent within the company regardless of gender), of anti-communalism (YRF not only produced films like Chak De India and Dawaat-E-Ishq, it also launched the talented directors Kabir Khan, Shaad Ali, Habib Faisal and has remained quietly firmly behind the 3 Khans), and of merit over background (the very existence of a YRF talent office is something different from how things usually work). Aditya Chopra is a good man to his family and friends, a responsible steward of his business, and only then, in the time he has left over, does he make movies. A very unusual kind of a director.