Oh Abhay and Bobby! So cute, so charming, so heartthrob-y. And then, suddenly, not. Time is a cruel master.
Usual Disclaimer: I don't know these people, I have no special knowledge, this is just the generally accepted version based on common wisdom.
The interesting thing about the Deol family, well one of the interesting things, is how well they are able to adapt their personas to changing times. Maybe it's because Dharmendra, the founder, was such a combination of contradictions. Action hero, romantic hero, comic hero, and art film hero all in one person. The three Deol men who followed him split those personas, Sunny came first in the 80s when action was king. And then there was Bobby and Abhay. The other interesting thing is how the best persona and the most successful career means nothing when the industry changes under your feet.
Sunny and Bobby have over 10 years between them. Sunny became a hero while his father was still acting. He was a great hero in the 80s, the kind of charming light action hero that his father was in his youth. As the 80s aged into the 90s, Sunny became something different. The lightness and charm faded away, replaced by a solid confidence in himself and unbelievable strength and perfection. He went from the kind of guy who got drawn into something he didn't understand and punched his way out, to the kind of guy who rushed in to save others with the sure power of his punches. Sunny made an impact in the 80s with his mixture of charm and punches, but int he 90s somehow the mainstream industry stopped paying attention to him while, at the same time, raw box office showed him as the undisputed champ. To put it in the American context, think of it as the NCIS effect. The most popular films were the ones that worked with the audience who were spending more time consuming media than talking about media. The film which sold more tickets in India than any other movie since Mughal-E-Azam is Sunny's movie Gadar: Ek Prem Katha in 2001. It broke every record, and it did it in the single screens. Literally pennies for tickets, and it made more money than the films that released in multiplexes at dollar costs. In pure footfalls, it is untouched by anything post the multiplex and satellite TV era. But people don't talk about Sunny. He can't even get a movie produced nowadays, let alone released. While other actors like Shahrukh Khan and Hrithik Roshan are still riding high on the success they established in the early 2000s, Sunny doesn't fit any more, not in Modern India.
Bobby was different. Bobby fit. For a while. Bobby started in the 90s, a whole different world. It was the era of the young romantic hero, kisses instead of punches, hair instead of muscles. And Bobby had GREAT hair. Long, curly, different. And he had dimples, and he had bright eyes that stared at the woman he loved until she (and all the girls watching the movie) fell in love back. His first movie, Barsaat (1995), was a solid beginning (and the launch film for Twinkle Khanna, Sunny's unofficial stepdaughter. as well). He didn't sign anything until after it came out, his father wasn't leaning on anyone to use him or ensure he had work, he just gave him that first film (produced by Dharmendra) and then sat back and waited to see what happened. His next film, Gupt, was two years later and was a hit but the honors where shared between him and the heroine Kajol. Then a flop, Aur Pyaar Ho Gaya, and finally the big hit that proved he had the star power to go the distance, Kareeb. He was charming, teasing, naughty, innocent, and the perfect new dreamboat for an audience that had lost the first blush of love for the three Khans.
Bobby's career is fascinating because nothing really went "wrong" with it, he was a top hero for about 5 years, and then slowly fell further and further back. After Kareeb there were a whole series of similar "damaged little lover boy" movies. Sometimes there were a few Deol-style punch scenes thrown in along the way, the damaged young criminal who needs love to save him kind of thing. None of them were record breaking hits like his Dad or big brother's movies, but they were solid. And they were closer to mainstream than Sunny's films, even if Sunny had more hits it was Bobby who folks talked about, who worked with a variety of other mainstream actors, made friends in the industry, gave interviews, and so on. In 2005, he was the a lead actor in 4 more or less successful movies. In 2006, he was the lead in one film. In 2007, he was the second lead in one A level film that flopped (Jhoom Barabar Jhoom) and the lead in 3 movies that were such flops they disappeared almost without a trace. In 2008, another dead in the water movie, third lead in Dostana, and one of many many actors in a flop multistarrer. 2009, two b-level flops. 2010, one flop horror movie. 2011, a surprise hit comedy starring Bobby with his brother and father, and a decent multistarrer comedy. 2012, one flop multi-starrer heist movie. 2013, an failed attempt to get another surprise hit by doing a sequel to the Dharmendra, Sunny, Bobby movie. 2014, 2015, 2016, no releases for Bobby. 9 years from a well known hard working actor to unemployed. How did that happen?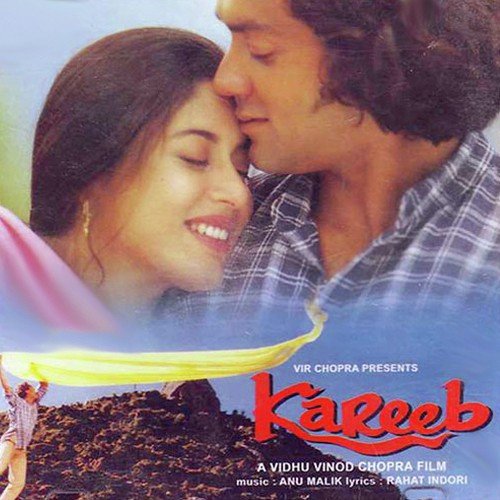 Well, it happened because the industry changed and the Deols didn't change with it. Sunny with his unprecedented hit record had better protection, but it caught up with him in the end too. Bobby, smack in the middle of his career he lost everything. The Deol way of doing things is to make a lot of movies and assume they will average out to doing well. They aren't looking for that one big hit and they aren't throwing all their energy into just one major film. They don't try to hunt down the films either, or try to make them bigger than they are, they just show up and do their jobs. But what do you do when the jobs start drying up? When you don't have a bunch of friends in the industry to throw you work, or a fancy new agent to help network for you, or a relationship with one of the shiny new studios? Then you turn into Bobby, little pity roles in movies like Dostana and JBJ, and a bunch of flops for his old directors who are out of fashion now. And then no work at all. There's a lot of talk about "nepotism", but the Deol family shows that for the fallacy it is. Being related to half the industry isn't going to help if you don't know how to play the game.
Bobby's pretty curls faded away just as Abhay's pretty curls rose up. Abhay is way way better at playing the new game than the rest of his family, but that doesn't mean he cares about it. Abhay is Dharmendra's nephew, born in Bombay in 1979. He was raised in a solid upper middle-class (thanks to his uncle's help) household. He went to college, and he came out with the kind of educated urban modern attitude towards life that the rest of his family hasn't quite reached. He didn't marry before 25, he didn't live in a combined household with his parents, and he wasn't lost in the new multiplex world of educated filmmakers and film audiences, he thrived in it.
In the new world of Hindi film, you hang out at fancy bars or have intense conversations in coffee shops. You watch western movies and talk about fancy French critical concepts. Your films are more about cool clothes and English dialogue than a quick punch to the evil landlord or gangster. This isn't a world that is welcoming to Sunny and his fans (working class young men) or to Bobby and his (dreamy young woman who like single-screen ticket prices and single-screen heroes). But it works for Abhay, the college boys who like their heroes tormented and artistic, and the career woman who like their heroes smart and modern thinking, the city folks with the money for the expensive tickets whose tastes are catered to by the new expensive upper class industry.
Abhay voluntarily dropped out of the mainstream right away. His uncle produced his first movie (as is tradition) a nice low budget rom-com that turned into a sleeper hit. His next film was based on a Dostoyevsky short story. And from there it was an unbroken line of 7 cult classics, everything from a remake of Chinatown to the best modern version of Devdas. Movie 8 was something closer to mainstream, but still a bit unusual, a female lead film based on Jane Austen, Aisha. By this point what had been considered weird and off beat became mainstream as the multiplex audience rose to the top, and Abhay's movie Zindagi Na Milega Dobara was one of the hits of the year. But somehow the very next year, Abhay's career went down like his cousins before him. Only this time, it seems to have been more voluntary than anything. Abhay isn't interested playing the game, isn't interested in giving interviews and letting his personal life out for us all to see. And he doesn't do parties, he doesn't do networking. He doesn't do agents and studios either. He could, he knows where those parties are and how to be part of them, he is friends with the right people. But it seems like he is frustrated with that whole game. He's dropped more and more into supporting roles the more time passes. He gets the small roles in big movies, and he gets the leading parts in low budget barely noticed good movies. It's frustrating, Abhay's work is always very very good, and as an audience member I want to see more of it. But even in the small strange films where he specializes, there just isn't enough of him. Another cursed Deol, from a family that is more about the work than the games.
A big part of that curse is that the Deol's simply DO NOT talk about their personal life. Which makes it a bit hard for me to discuss Bobby and Abhay's personal life. Bobby married and has two kids. He and his wife are friends and lowkey socialize with other folks in the industry, but they are friendships, not work. It wasn't until he was out of work for years that Bobby finally felt ready to call up one of his friends and ask for help. And definitely his family life is not on offer for magazine photo shoots, touching personal interviews, instagram posts, and all the other game playing that other actors have learned how to do.
Abhay isn't married and has no kids. He was in a serious live-in relationship for about 5 years with Preeti Desai, a British model and former Miss Great Britain. She came to India, did a little acting and a little modeling, and moved in with Abhay. And then they broke up. That's pretty much all that is known, those two bare facts. Lived together, broke up. And now Abhay appears to be single, or maybe not, he is certainly not talking about it.
Back when Dharmendra was acting, there wasn't a line between your personal life and your professional life. If you needed work, your friends would give you work, it wasn't like you had to ask for it. Now the line is a bit different, you can't just wait for them to give it to you. You have to subtly lobby for it, go to the right parties, talk to the right people, get your name out there in magazines and ad campaigns, and then you are offered work. Back in the 60s, it was a rare interview or photo that revealed anything about a star's family, but everyone actually within the industry were as close as family. Now, the public sees all, that is how you sell yourself. But within the industry, no one really knows each other that well any more. The Deols have been around for decades, everyone likes them, but no one is going to reach out a hand and give them work. Or, maybe, the "everyone" who knows them are no longer the people who get to decide who gets the work, that's the corporate folks now, and the casting agencies, and all the other new people who can't seem to put together a film as successful as what Sunny did with nothing but charisma and a big story back in 2001.