Mostly I want your bananas answers. This is a hot debate in my office right now and I feel very strongly about my personal answer.
Tiger versus Hrithik: Who is the better dancer right now today? (no fair giving a "each good in their own way" answer!)
I say Hrithik! Dancing isn't about athletic ability, it is about grace and moving to the music. When Hrithik dances, even without music, I am fascinated watching the pure elegance of how he moves.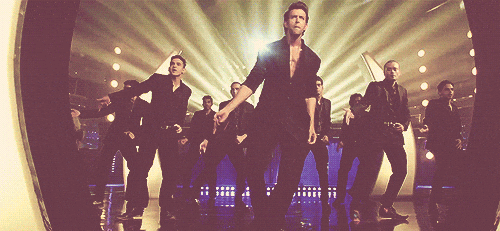 And when I was trying to pull screenshorts of "Jai Jai Shiv Shanker", I slowed the song down to half speed and it became really REALLY obvious that Hrithik was bang on the beat in every move and Tiger was a half second ahead or behind every time.
Punjabi versus Bombay rap: which do you like better?
I've been on a rap kick, because it's cold and dark and I need the shot of energy. After listening and listening, I have to admit that I still like Yo Yo better than Divine. He's songs are just catchier! And yes, I am aware this makes me an inferior person.
Bananas: Do you open from the top or the bottom?
I care DEEPLY about this question!!!! I open from the top, where the handle is, like a normal person. All my co-workers open from the bottom like FREAKS.
CORRECT
FREAKS!