Hey, a real TGIF! In honor of Juhi week, lets look at lots and lots of pictures. Pictures are fun, pictures are easy, pictures are something I can do between many many work phone calls (4 co-workers are at a conference, one is home sick, one is home moving house, and one is here with me trying to handle the entire office on our own. Oh, and Albie Dog is here, trying to be helpful).
Juhi is one of those wise people who found the look that worked for her and just stuck with it. If it is a formal event, chances are you will see Juhi in an Anarkali with her hair down in curls. But she always looks great!
Green for a magazine shoot
Pretty in yellow
Formal for a wedding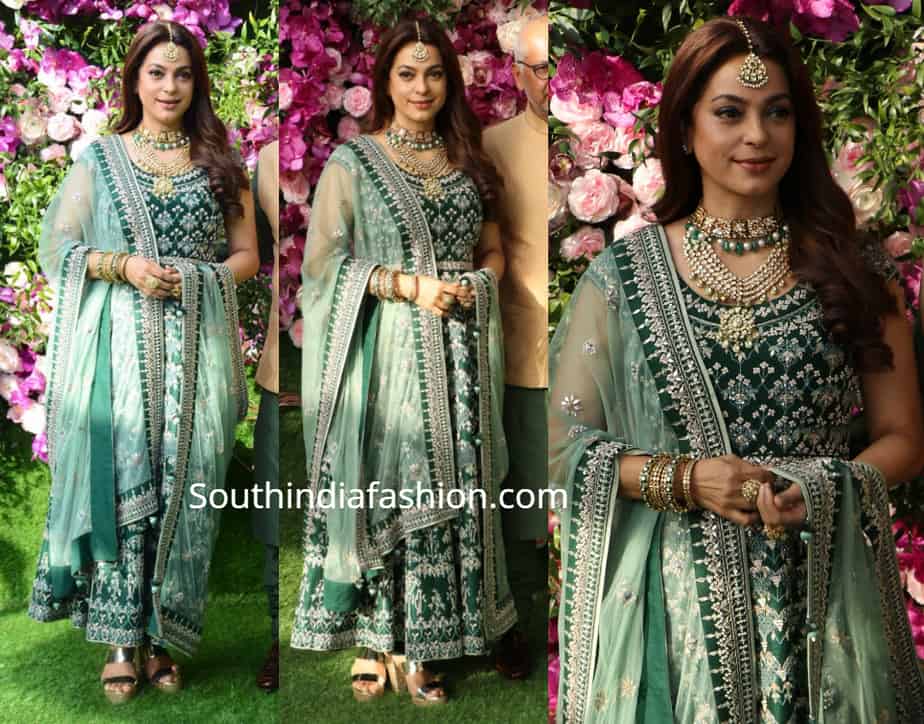 Orange! I love orange!
Hey look, she pulled her hair back for once!
Slightly casual in white
More casual
Pink!
An Amazing blue
Stunning teal
Pretty light pink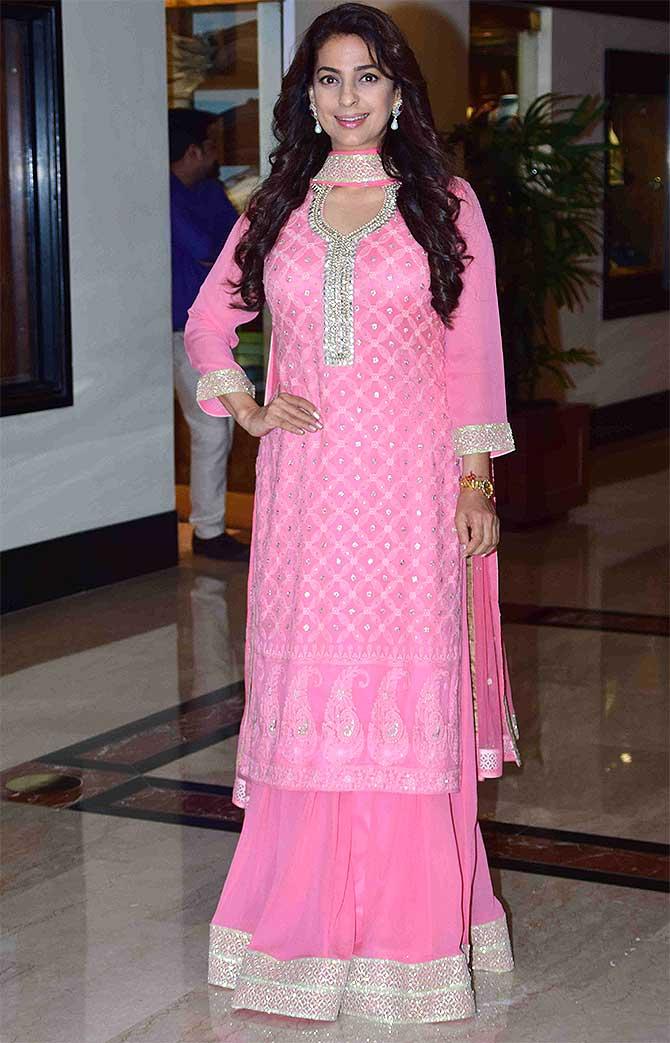 Oh my gosh the red!
Different kind of red
And another red!
Back to pink
Ooo! Pretty roses embroidery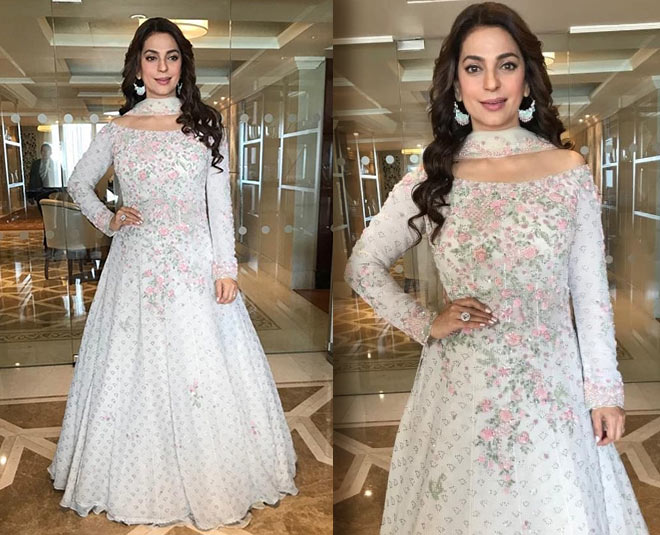 Okay, I could go on and on, but I am going to force myself to stop here and give us three questions to consider:
Which of these do you want for yourself?
I like orange, so I want this one
Which of these do you think is most beautiful?
As a pure work of art, I love the embroidery on this one
Which of these do you think Juhi looks best in?
Gotta go with the deep red. It's spectacular