Shahid Kapoor is SO FASCINATING!!! His career reflects the changing guard of Indian film for the past 2 decades more than anyone else I can think of. And those changes are so vast that much of what he has been through in his career has disappeared, as people cannot even conceive of how things used to be. And, coincidentally, I scheduled reviews of two 2009 Shahid movies for today, so it is a good day for it.
Usual Disclaimer: I have no special knowledge of this person, this is just my impression based on publicly available information.
There is a problem with the perception of acting all over the world, that everyone who is an actor lives a life like that of the most famous actors we read about the most. It's not even the most "successful" actors that we are reading about, many people who make millions for their work, who win all the awards, choose to not be famous. There is a difference between fame, and success, even in the performing arts. Shahid Kapoor comes from two parents who are extremely successful and respected performers, but they don't happen to be that famous.
Pankuj Kapoor and Neelima Azeem, Shahid's parents, are each very successful performers. But not necessarily famous. Or rich for that matter. Pankuj went to the National School of Drama (a very big deal), and after graduation worked steadily as an actor in everything from Richard Attenburough's Gandhi, to the lead role in a TV mystery series. He also played Kareena Kapoor's father in Main Prem Ki Diwani Hoon, and Amrita Singh's father in Chameli Ki Shaadi. And he has 3 National Awards. But when he walks down the street, most people wouldn't recognize him. On the other hand, Neelima Azeem, Shahid's mother, is a performer in an area that would make her even LESS noticed. She is a trained Kathak dancer, trained under two of the top Kathak dancers in the world. She works regular as a dancer, choreographer, and actress. Classical Kathak dancing is never going to make you rich, or famous. But it can keep you steadily employed and within the dance world, you can be very respected. For instance, Neelima performed at the Kathak festival organized by her mentor in 2014, and the opening show of India Runway Week.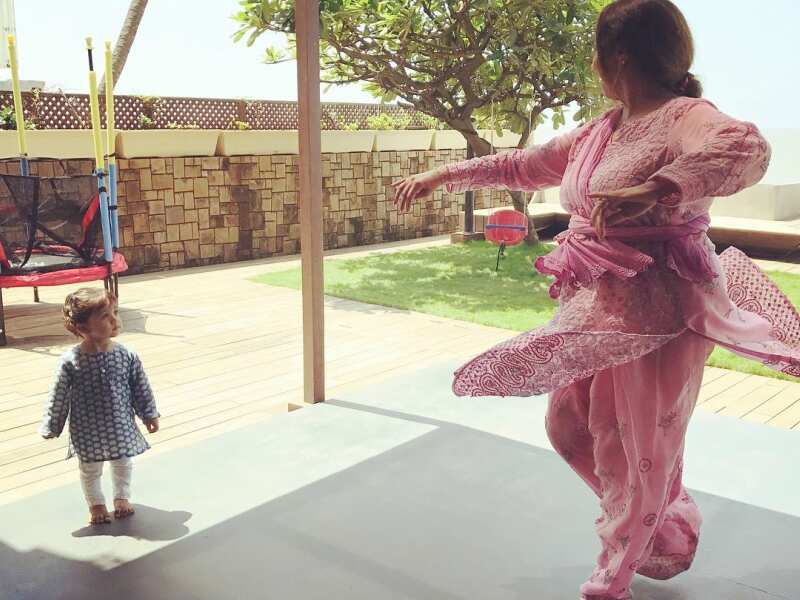 Pankuj and Neelima are also very much Delhi performer types rather than Bombay types (although both of them have been based in Bombay for decades now). If you are aware of the art scene in your own cities, you are probably aware of how they can vary place to place. In Chicago, where I am, the small storefront theater is King. If you want to have a career in Chicago, it means you are most interested in doing a variety of roles at a variety of places and working steadily. You won't be famous, or rich, you need to go to New York or LA for that. But you can work steadily in a greater variety of theater productions than you would in either of those places. Delhi is kind of like that. It has it's own theater scene, the National School of Drama cranks out highly qualified graduates all the time, there is still some TV filmed there, and it is a city large enough to support multiple performing spaces. But you won't get famous, and you won't get rich, if you stay in Delhi. Pankuj and Neelima stayed in Delhi, they wanted the work not the fame.
Pankuj and Neelima married somewhat young. Neelima was 21 and already a dance graduate, Pankuj was 23 and already a National School of Drama graduate. Shahid was born 3 years later. Pankuj was filming Gandhi at the time Shahid was born and already had two small art films behind him. He was a solid working actor already. Shahid was 8 when Pankuj won his first National Award, that same year a movie Neelima appeared in also won a National Award. This was Shahid's childhood, living in a small house in Delhi with parents who went off to work every morning and came home at night and made a good living at something they were very very good at, literally the best in the country. But no one was famous and no one was rich.
Well, Shahid saw his mother off to work every morning, not his father. Pankuj and Neelima divorced when Shahid was 3 years old and Pankuj moved to Bombay. If they had been famous, this would have been a traumatic terrible thing. And yes, divorce is still extremely rare in India. But in the Delhi art world where Shahid grew up, it was not as shocking as it would have been elsewhere. Shahid wasn't isolated from either parent, or suffered because of the divorce. He and his mother lived with his maternal grandparents in Delhi and his mother worked, and Shahid visited his father on vacations. When he was ten years old, he and his mother moved to Bombay as well for his mother's work and the custody arrangement shifted to something even more joint. Neelima remarried at this point to a Bombay actor, Rajesh Khattar. I say "Bombay actor" not just because he lived in Bombay, but because Rajesh has a Bombay acting career. He has had a few small parts in a few films over the years, done a little voice acting, just sort of drifted on the edges of the film industry. His face is probably as well known to the public as Pankuj's, and in terms of wealth they are probably similar. But Pankuj has a string of national awards for big roles in a lot of small strange films he made for almost no money, while Rajesh did a few small roles for big money in big films.
Pankuj remarried in Bombay as well, to Supriya Pathak of an old Bombay acting family. The Pathak's are Gujurati, they specialized in local Gujurati language theater, a niche area where they were able to work regularly and have respect along with occasional connections to film. Supriya transitioned to film thanks to Jennifer Kendall, who noticed her in a Prithvi theaters production and brought her in for one of Shashi's productions. She was also divorced when she met Pankuj, an early youthful marriage that did not work out. Again, while this would be shocking for India in general, it was less so in the art scene. She and Pankuj dated, and eventually married. Between his two homes, Shahid was now connected to multiple versions of the performing arts, his mother's TV work and classical Kathak training, his father's status as one of the most well-regarded actors in India, his stepfather's work as a kind of film industry hanger on, and his stepmother as part of the old Bombay theater scene. Not to mention his stepmother's sister and brother-in-law, Ratna Pathak and Naseeruddin Shah. It would have been inconceivable for Shahid not to go into performing arts, the only question was how he would enter it.
Shahid started as a child actor in a few ad campaigns. Not unusual at all, his parents would have heard about the casting from friends and said "hey, my kids free, want to use him?" But his real break came when he was 15 and joined Shiamak Devar's dance troupe in an open audition. He kept up his schooling kind of, finished high school and managed 3 years of college before dropping out, but essentially from 15 onwards he was working as a performer. Which means he has now been performing professionally for 23 years.
Shahid's career bears the mark of his family background straight through, but not in the usual way that we think of "nepotism". His family had no power, no money, nothing that would get him a "good" launch film. He got all his chances 100% on merit in response to open casting calls. But on the other hand, while Shiamak may have accepted him from an open audition, the reason Shahid could nail that audition at age 15 is because he was raised by a top Kathak dancer. And the reason he nailed his other audition at age 21, the one that got him a role in the sleeper hit Ishq Vishk, is because his father was one of the greatest living actors in India. They weren't famous or powerful, but they gave him the gift of training and talent.
Shahid worked hard between 15 and 21, and he pops up in surprising places. He was in a Pepsi ad with Shahrukh and Kajol and Rani when he was a teenager. He is a background dancer in both Dil To Pagal Hai and Taal at 16 and 17. He had star quality back then, he's easy to pick out in the background once you know to look for him, his face kind of takes the camera. And so by the time he was 20, there were already producers knocking on Shiamak's door asking how to cast this back-up boy in his crew.
Shahid knew he had star quality, and knew he was a hard worker, and he put in the time to get that big break. He went to open casting calls, he read off his cell phone number to agents, he worked and tried and then he got his chance, the lead role in a tiny teen comedy Ishq Vishk.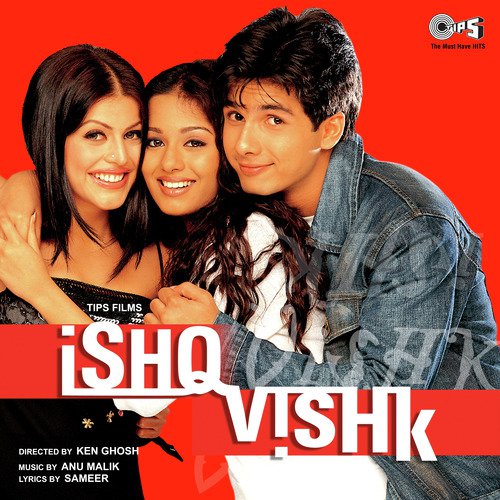 Let's rewind to 2003 for a moment. Indian film had gained industry status only 4 years earlier, and hadn't fully adjusted. There was still little legitimate investment, and almost no international investment. Single screens still dominated India and required a new cheap film every week. And the film industry was not a place that respectable people wanted to work, there wasn't a lot of money to be made in it or cachet for your children. There were still loads of strivers in Bombay, little people like Shahid who dreamed big dreams and struggled to get their chance. Most of them never got that chance, or got it and didn't make anything of it. That's the film industry Shahid came from, a place with little security or appeal, where you really had to be talented and you had to be hungry to make it. And he got one of those last few "golden ticket" chances, one of the last few small films with outsiders to turn into a legitimate popular hit.
Ishq Vishk hit just at the right time. It's a reassuringly familiar plot, just with a little modern dusting, a love triangle that involves some talk of sex and drinking and the pressure to have sex as part of it. And the fresh faced young cast is irresistible (Shahid Kapoor, Amrita Rao, and Shenaz Treasurywala). The young people of urban India, just beginning to come into their own with the tech boom and the increasing number or urban colleges, flocked to this fun young romance with fun young people. It wasn't a record breaking hit by any means, but it definitely put the young stars on the map. Kind of interesting to look at the careers they achieved after, Shenaz went the more modest route, television and small art films. Amrita looked for true fame but ultimately didn't have enough talent to sustain it and faded away. Shahid had the talent and made it the biggest of them all. That's another thing about 2003, you didn't have to be record breaking to get the mainstream audience to notice you, or the mainstream industry, and once you were noticed, you could define your own career.
Shahid was 23 when his career for ever veered off into the kind of fame no one else in his family experienced thanks to his relationship with Kareena Kapoor, of THE Kapoor's. Kareena was on a track towards fame and fortune since birth. Sure, her family were actors too, but they were film royalty. She wasn't set up to do theater, or unnoticed art films, and certainly not TV work. And Kareena didn't plan that kind of career for herself either, or want it. Her first film was hand picked to maximize her fame, opposite another big star kid launch Abhishek Bachchan, with a strong role for her, followed by a string of other films along with public appearances and interviews and everything else that would lock her name and face into the minds of the Indian public. Kareena and Shahid met in the middle, in Fida which was a small film by the same director as Shahid's first movie.
It was Kareena's 16th film in 3 years, a mixture of big films with her as one of the leads, and smaller films where she was the leading performer. She was in 4 other movies the same year, this film was nothing to her. But it was a big deal for Shahid, one of only two movies he had been offered following Ishq Vishk. He made an impression in the film, but his follow-up film that was designed around him as the lead (Dil Maange More!) failed to be a hit. With one surprise small hit, one flop as a second lead, and one flop as the primary lead, Shahid's career would normally be over. At least, as a mainstream actor. He could still find plenty of work like his stepfather, in small roles in big movies. Or like his father, switch gears and focus on his acting and grow to be an actor's actor and a regular at the National Awards. Or of course go back to dancing, have a career like his mother as a choreographer and guest performer and occasional actor. But then Kareena happened.
Kareena and Shahid fell in love and suddenly he was dragged into the new world of maximum attention and maximum fame. This was the era when I first found Indian film, and I was introduced to Shahid by my friends as "Kareena Kapoor's boyfriend". That was his identity when all of India first got to know him, that is what made him all-India famous and an all-India star. Not as the son of Multi-National Award winner Pankuj Kapoor, or as the child prodigy who earned a place in Shiamak Davars exclusive dance troupe at 15, or even as the charming promising young actor from Ishq Vishk, but as the youthful freshfaced boy dating Kareena Kapoor.
And this is also shocking in the early 2000s. Kareena was one of the first actresses to publicly acknowledge a dating relationship, there was a major scandal when a photo of Shahid and her kissing went public, they went on talk shows together and talked about their relationship, Shahid also became famous as the new young man, the non-conformist, thanks to that.
I don't think Shahid necessarily realized while it was happening what a big deal this all was. In terms of dating, he was the child of divorced parents who had both remarried. Dating, breaking up, it was all normal in his world. It was semi-normal in Kareena's world as well with the proviso that, as a Kapoor, she was subject to the opinions of every average Indian and the average Indian did not find this normal. So Shahid dated a young woman he met at work, and kissed his girlfriend at a nightclub, and didn't make a secret of it. And probably had no idea that these normal every day actions would make him world famous for all the wrong reasons. And forever determine a particular star path for his career, a path very different from those followed by his parents and step-parents.