Again, I don't like to do 101s of people who are in the middle of their careers. Things that happen in the future could make everything look different, the most important part of their lives could be still to come. But as of this snapshot moment in time, at the end of 2019, this is how it looks.
Usual Disclaimer: I don't know these people, I have no special knowledge, this is just how it looks to me right now.
I like it when people like me. I will put in a disclaimer (like the one above) before I say anything controversial. And I will hide my controversial angry screeds with dozens of cheerful friendly unexceptionable posts. This is partly selfish, I just like to be liked. But it is also calculated. If I want people to stick around for the angry posts, if I want an audience for those posts, and if I want the freedom to put them up and know I won't lose all my readers, then I should be friendly and pleasant as I possibly can be. I don't think you can change people's minds by being their enemy, I think it is far better to make friends and be human and have a connection, and then say your controversial thing. And looking at Anushka Sharma's career as an actress and a producer, I think she might be doing the same thing, and doing it so successfully that the public doesn't even see what she is doing.
Anushka Sharma as a public figure has a nice generally harmless look to her. She's not as glamorous or beautiful as the other actresses, she presents herself as an Army Officer's daughter, kind of friendly and sporty. She only had one official public relationship, with Virat Kohli, and they are generally a cheerful non-dramatic couple. Not as over the top and performative as Dips and Ranveer, but not the kind of restrained secret type as Saif and Kareena. Just "average". And in her big budget blockbuster films, she plays the girl next door average type. Someone the female audience will relate to rather than resent, and someone who won't overshadow the "perfect" hero. She's Anushka, she's nice, she's average, she's like us.
But is she really? Let's unpack her career a little. Yes, she is the daughter of an army officer. Which means she had a childhood filled with a sort of sophisticated opportunities an "average" girl may not get. Army housing is excellent, army schools are excellent, and the army culture (at least among the officers) is one a bit more open and wild and western than the rest of India.
The first thing that really jumps out at me is that Anushka CHOSE to be a model. The usual storyline you hear with actresses, everyone from Madhuri Dixit to Kriti Sonan, is that they were good girls going to college who were offered a modeling job and fell into it by accident. Not Anushka. She left college and moved to Bombay, alone, and went after a contract with a modeling agency, and volunteered for a style make over to make herself more visible and sale able. All of this at age 18. She knew her ultimate goal was acting so, while still taking high profile modeling jobs to get her face out there and make money, she joined an acting school and began making the rounds of auditions. She was offered a chance for a screen test at YRF and told them yes, but only if she could have a day to prepare. She nailed the screen test and was given a three film contract to start with a role opposite Shahrukh Khan in Rab Ne Bana Di Jodi.
This is a remarkably strong and sure young woman. Like she says about herself, army brat. At age 18 she had already no doubt moved all over India, met all kinds of people, and been taught to be strong and independent in her thinking and actions. She made a life plan and executed it. And she spoke up for herself and asked for more when she thought she deserved more. Asking for a day to prepare for the YRF screen test was a big gamble and not many teenage girls would have been brave enough to risk it. But Anushka was both brave and wise, what is the point of doing the screen test if she is unprepared? Might as well not do it at all.
Anushka got the role in Rab Ne Bana Di Jodi and really worked at it, and made an impression right away. And then she played the long game and kept her head down and finished out the YRF contract. She did the terrible Badmaash Company and propped up failing star Shahid Kapoor. And then she signed the disaster film Band Baaja Baarat, first time director and weird script and first time co-star, and she worked darn hard and turned in the performance of the year. I already talked about how Ranveer came into that film with years of training, plus fully committed to the prep work with the director. But Anushka came into it with no acting training, and minimal prep work with the director, and matched or exceeded Ranveer's work.
Actresses in Hindi film tend to be thrown into the deep end and no one really notices if they sink or swim. Anushka was a model with minimal acting training, that was who YRF was looking for for Rab Ne Bana Di Jodi. The point was a fresh new face, not a huge acting talent. They didn't even start her filming another movie until after Rab Ne came out, meaning she had an almost 2 year gap between films, long enough for folks to forget her break out performance. If she hadn't dug in her heels and made something of the Band Baaja Baarat role, she probably would have disappeared and no one would have cared or noticed. To make it in that situation, you have to be a very strong aggressive unusual young woman, and acting talent is almost unimportant in comparison.
Over and over again, Anushka dug in her heels and pulled something memorable out of the bad hand she was handed. Her first film after Band Baaja Baarat was an Akshay Kumar starer, Patiala House. She had a thankless role, the encouraging love interest. But she smiled and talked loud and managed to dig out some kind of backstory and shove it into her performance. Ladies vs Ricky Behl should have been a home run for her, only she was one heroine among 3, and it was really a star turn for Ranveer. The publicity around it left her behind a little as the praise was heaped on him. Jab Tak Hain Jaan ended up being an unexpected bonus for Anushka, a love triangle in which the contrast with the other heroine made it blazingly obvious how good Anushka was in her role, and how hard she was working. Vishal Bardwaj, the kind of auteur director who doesn't cast heroines just because of their name, picked her for her next film. Which unfortunately flopped meaning people didn't get to see Anushka go toe to toe with acting giants Pankuj Kapur and Shabana Azmi. She still got another dream role, the heroine in Rajkumar Hirani-Aamir Khan's next film, a guaranteed blockbuster. But even there, her performance and her character were cut down and down and down until the reviews talked more about her wig in the film than her performance.
And this is when Anushka decided to start producing her own scripts. When Deepika, or Priyanka, or Madhuri moved into producing, it was a bit of a story. Their PR teams put out items, the media dutifully reported on it, there were even a few interviews. Anushka producing was hardly a secret, but it wasn't played up in the same way. There was far more promotion around her latest "heroine" part in a Big Star film than around her starting her own production house.
Anushka's first film as a producer certainly didn't go unnoticed, she was even nominated for a FilmFare for her performance. But it wasn't made into a "thing", the film's topic and Anushka producing and so on wasn't tied into a larger narrative. And it could have been so easily. NH10 is about a modern urban couple who go on a road trip and end up caught in the middle of a family feud in a village. The thrust of the film is a very subtle flip on gender dynamics. The "urban couple caught in village horror" plot is a familiar one. But the way it usually goes is that the silly girlfriend makes a mistake of some kind, and the boyfriend has to rescue her. In this case, it is the other way around. It is the boyfriend who is emotional and impulsive and gets himself caught up. While the boyfriend is injured and trapped, Anushka is the active one who goes about doing things. The film ends up having a structural meaning, and a literal meaning. The "village horror" in this case is an honor killing, in which all the villagers are in some way complicit, going up to the final revelation SPOILERS that the seeming wise old woman village head is the mother of the victim and ordered the deaths END SPOILERS. No mainstream film is ever going to be explicitly PRO honor killing (although almost all of them show it as an everyday forgivable sin). But the way this film shows it in particular, as something that happens and keeps happening because everyone in the community accepts it, is different. And that it is something organized and supported by women as much as men, that is VERY different. Put that message on top of the way Anushka's character is both drawn into this situation thanks to her boyfriend's failed subtle machismo (they have a gun in the car because he bought it, which is what pulls them into this mess), and ends up on top as the most violent and bravest and hardest one onscreen, and you have a fascinating tale of how women are in fact stronger than men because they have to survive living in a male world. Now, that message could so easily have been folded into a public discussion of Anushka as a soldier's daughter, Anushka as an angry actress who never gets good roles, and Anushka as a forward thinking feminist who picked this script on purpose for the message it gives.
Instead, Anushka released the film, let her performance speak for itself, and went back to work as the supporting heroine in big hero pictures. And as the smiling happy girl next door. The biggest controversy of Anushka's life in 2015 when NH10 released was whether or not she used "lip plumpers" to change her appearance, not whether she was taking a stand for violent feminist revolution by showing a violent feminist revolution in the first film she produced.
There was another big story that shadowed Anushka in these years, her romance with Virat Kohli, captain of India's Cricket team. If you are not Indian, I don't think I can convey quite what a big deal it is to date a Cricketer, and dating the captain of the team? That is like dating, I don't know, one of the Beatles? But bigger.
Anushka and Virat met in 2013 when they were paired for a shampoo ad. They started dating at some point after that, and began being spotted at airports together and so on (when you are dating a Cricketer, you come to him all over the world. So it is kind of hard to hide). And then in 2014, in one of the most swooningly romantic public declarations of love in history, Virat scored 100 in a match (a very big deal) and in celebration blew a kiss to Anushka watching in the stands.
In 2015, Virat played poorly in the World Cup and people blamed Anushka. There was a story going around that she had broken up with him and (clearly) his upset of that was the reason behind his poor play. Virat responded with a public instagram post calling shame on people for bringing her into this.
Virat straight through has seemed to be a very sane and sensible celebrity. Again, Captain of the Cricket team, you are essentially a Beatle at the height of Beatlemania, he could get away with a lot. But then, being Captain means not only you have dedicated your life to practicing a difficult skill, but that you have the respect of your team and the Cricket board. Virat has weird hair, and he dated and married a movie star, but beyond that he seems to be a remarkably serious person. For example, at 19 he played a match for the Delhi team and scored 90, the day after his father died. He went straight from the match to the funeral. He didn't want to let the team down.
That's another part of Anushka's life. Virat is an extremely famous person, and he is also a savvy person who took his Cricket fame and turned it into profitable endorsements, and then turned that money into investments in a chain of gyms, a football and tennis league, and a clothing company. Anushka could stop working for fame or money if she wanted. She could have married Virat 5 years ago instead of starting a production house. But she made a choice that this is what she wanted to do with her life, and this is how she wanted to "spend" her fame.
Anushka's productions are products not just of her money, but her fame. And it is truly HER fame, not Virat's. She does a movie like Sultan, or Zero, or Jab Tak Hain Jaan, where no matter what her character will come second to the hero and her performance will be praised second to him. And then she takes the money she makes, and the name recognition she earns, and folds that into her small passion projects. If you are looking for the real Anushka, don't look at the roles she takes for the fame and money, look at the roles where she gives the fame and money.
NH10 was about toxic "good" masculinity, the kind of boyfriend who thinks he is doing the right thing but is actually putting both of you in danger to serve his own ego. Phillauri was about something more subtle, a woman who wanted fulfillment as an artist and a person. Not as a gesture of rebellion against a man, not for a greater duty or service to the world, but selfishly for herself. And the men around her respected that goal. While in the subplot, we have a modern feckless young man who hasn't really considered that his desires are no more important than those of the people around him. And then there's Pari, the angriest most directly feminist film of Anushka's. A horror movie about a woman's right to choose, about men who think they should be able to control birth, control who is born and when and how.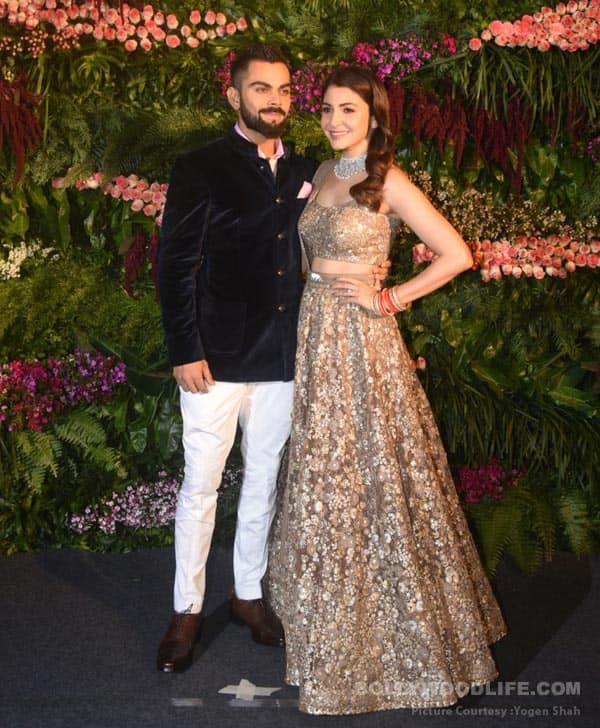 What I love about Pari is that it is universal. In some situations, a woman may be forced by the people around her to have an abortion. In other situations, a woman may be forced by the people around her to continue an unwanted pregnancy. Those situations are equally bad, because both of them are about a woman being forced to go through a terribly traumatic event against her will. That is what this film is about, the battleground that is a woman's womb and how the woman herself is often forgotten in that battle. The "bad" people in this movie want her to have a baby. The "good" people want her to not have a baby. But the reality is that they are all "bad" people because they are not asking what SHE wants. The ending of the film shows SPOILERS that the concern over Anushka's character having a "demon" baby is pointless. If the baby is born with love and from love, it doesn't matter where it came from, all that matters is that it was wanted by its mother. There is no rule beyond that. END SPOILERS
I wish more people had seen and understood Pari, but then again I also don't wish it. If they had, if the message had fully come through, that would have been the end of Anushka's ability to make radical cinema. Because everyone would know what she was doing, would understand how extreme her beliefs are, and suddenly she wouldn't be "nice friendly girl next door Anushka who we will listen to and support her films" but instead "scary aggressive feminist Anushka who we will shout down".
Pari came out in 2017, and Anushka quietly went back to work. She married Virat and posted adorable happy wedding photos. She took another "heroine" role with Shahrukh. She smiled for the camera and was generally nice and pleasant. She also spoke out about the gender wage gap but, you know, she is sweet nice Anushka so we will listen to her and not take it personally.
Anushka and Virat have been married for a year now. Her production house is working on a few streaming deals but there is no word about a new movie role for Anushka. Maybe she is on the baby track for now, maybe she is just considering her options. But I am guessing, whatever her big public move is next, there will also be a small hidden brave move from her as a private business person.