Get ready to RANK! And this is going to be hard. I am picking only the sexiest sweetest couples, and you have to pick who is sexier than whom. And yes, I am aware this is a silly thing to discuss and I am lowering the tone of conversation and blah blah. Join me on the low road! (also, if you pick anything besides JHMS for number 1, you are wrong)
Jab Harry Met Sejal
Definitely don't have sex in the film, but he is super super sexual and super super attracted to her.
Zamaana-Deewana
Don't have sex on film but come very close to it and are very very attracted to each other.
Hasee to Phasee
Very physically intimate, holding each other and touching and very aware of each other.
Daawat E Ishq
They both really enjoy food, and he enjoys her enjoying.
Ohm Shaanti Oshaana
She is enthusiastic and confident, he is slow and patient.
War
Hrithik is confident and older, Tiger is young and hopelessly in love
Mujshe Dosti Karoge
Hrithik is INSANE. That's gotta be hot, right?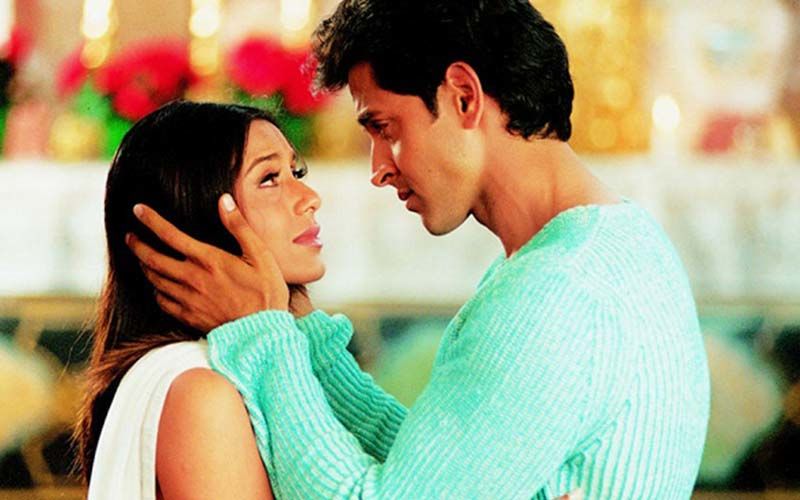 Aiyyaa
Rani is very sensual, Prithviraj is very tired
Khoobsurat
She's wild and free, he's precise and trapped, until passion breaks through
Jab We Met
They take a long time to even like each other, let alone be attracted to each other, but then it hits all of a sudden.
Dilwale Dulhania Le Jayenge
Patient flirtation, teasing, hugging, holding, waiting for that first kiss, but can it possibly be worth the wait?
Kuch Kuch Hota Hai
10 years of desire and longing, a magical soul connection, but will it translate to great sex?
Hum Aapke Hain Koun
Secret flirtation, holding hands under the table, is the excitement from love or just the secret? Will it still be fun once they are married and everyone knows?
Okay, ready for my rankings? And I suggest copying and pasting this list into your comment to make creating your own ranks easier.
JHMS
Hasee To Phasee
Daawat E Ishq
Khoobsurat
MDK Crazy Hrithik
War
Jab We Met
HAHK
Ohm Shaanti Oshaana
DDLJ (gonna be a let down)
KKHH (know each other too well)
Zamaana-Deewana (peaked too soon)
Aiyyaa (Prithvi is just tooooooo tired)
MDK Sane Hrithik (no one wants that)