Brace yourself for the sympathetic overlooked sibling pain! Or for the triggering of "I'm sorry for being so awesome and making people not notice you!" noticed sibling guilt. Or I suppose for agonizing parental worry as you see this pattern appearing within your own family. Anyway, for me, this is because I am about to visit New York City, which is essentially the glitzy big sibling to Chicago, and all my Chicago feathers are already rumpled. We're just as good! We just don't like to talk about ourselves as much!
I think it's pretty universal with siblings for there to be one that is more present and impressive in the world than the other. Part of it is accidental, stuff like one sibling is really good at being a neurosurgeon and the other is really good at crocheting, and neurosurgery just tends to be more noticed than crocheting. Part of it is temperament, one sibling is more extroverted than the other. And part of it is random chance, which is the part that burns, when it feels like you SHOULD be getting the same amount of attention as your sibling, but aren't.
Fame and talent is totally chance based. Also luck. Anyway, let's give some attention to those forgotten siblings who started out with the same chances and somehow got left behind.
Shaheen Bhatt, sister of Pooja and Alia. Pooja is Shaheen's half-sister, the child of Mahesh's very early marriage to his first wife. And Alia is Shaheen's younger full sister. Shaheen is 16 years younger than Pooja, and 5 years older than Alia.
When Shaheen was born, Mahesh wasn't there. He was out somewhere, drunk. He showed up outside the hospital later and the guard refused to let him in because he was out of control. Soni, Shaheen's mother, was a calm woman. She waited with her baby, and eventually her husband showed up, sober and apologetic. A few days later he drank again and went to hold the baby, Shaheen twisted away from his alcohol breath and cried. And that's why Mahesh got sober, because it shook him so much to see his baby turn away from him.
Poor Shaheen, even this story is taken from her and given to someone else. She inspired Mahesh to write a script about a man getting sober for his daughter. But he rewrote it to be about himself and Pooja, and cast teenage Pooja to play the daughter.
5 years later, Alia was born. To a father who had been sober for 5 years, and a happy settled household. They weren't rich, because of the shadow of Shaheen's two older siblings. Pooja was out in the world and working, but the troubled brother Rahul was still a child. Mahesh was paying to support two households in middle-class splender, school fees at the best local schools, small houses with yards in good suburban neighborhoods, not a lot of money for luxuries. The biggest treat was when the two girls were taken to spend time with their glamorous big sister Pooja.
When Alia was about 6 and Shaheen was 11, they went to visit Pooja while she was doing a photoshoot for a magazine at an old house that had puppies. The little girls were invited over to see the puppies, but the photographer became enamored of little Alia right away. She had a perfect round face, white skin, and smile. She looked like a mini Pooja! He started begging Pooja to pose with Alia, Pooja insisted on including both girls but Shaheen tossed her head in a very 10 year old way and declared she didn't even care, it was "boring", she would go play with the puppies. And then poor darkskinned funny looking Shaheen went off and cried to the puppies about how her big sister and her little sister were pretty and she was not. There's no easy answer for that, Pooja could try to change the world as much as she wanted by insisting on both sisters being equal, but Shaheen already knew the truth.
Shaheen started having her first serious depressive episodes in her teens, and her first manic episodes. By college, she was heavily self-medicating with alcohol. And then finally, around age 20, she tried to kill herself. She stopped at the last minute, but it scared her so much she finally talked to her mother about what she was feeling, and wise patient calm Soni got her to a psychiatrist and on medication. Shaheen's adult life has been a constant struggle against her illness, jobs she loved and then had to leave as she got too sick to work, friends who she had to constantly ask for forgiveness, living at home well into her twenties.
Shaheen's middle child role didn't cause her depression, obviously, that was a chemical imbalance she was born with. But her constant recurring illness did feed into her middle child status. Any time she seemed on the way to making her own mark in the world, to building up some kind of identity of her own, her illness would come up and stop her. Until suddenly the picture flipped, and it became a gift she could give the world. Shaheen was approached to write a memoir of her illness, because she was Alia's sister and Pooja's sister and Mahesh's daughter, and therefore people would actually read it. She has an identity now, as a survivor of mental illness who is speaking up for all those less famous, less privileged, and less lucky than herself.
Rinke Khanna: In 1977, Dimple Kapadia and Rajesh Khanna had a second daughter and no one really noticed. I mean, they noticed, the baby was welcomed by her family and fan magazines duly noted the event. But when Twinkle Khanna was born, within a year of the wedding between the biggest romantic star in Hindi film history and the fresh-faced teenage ingenue who had just starred in a record breaking romance, people really REALLY noticed.
Rinke is one of those overlooked siblings who benefited from being overlooked, and from being younger. Her mother was 19 when she was born, not 16 like when Twinkle was born. She was only 6 when her Mom walked out on her Dad and moved them back into the family home, versus Twinkle's ten years of witnessing their parents failing marriage. She started acting at 21, and unlike Twinkle's highly publicized launch as Rajesh Khanna's Daughter, Rinke got to sneak through as merely "Rajesh Khanna's Other Daughter". Rinke even got to do an anonymous American college experience for a bit.
And when acting didn't work out, no fuss and no muss, she just went off to London and married a nice man who had no industry connections. While Twinkle is in Bombay taking care of their mother, being the public face for the family, and struggling to protect her kids from the media, Rinke is in London living a nice calm normal life.
On the other hand, Twinkle is now a famous author, a public figure, and the common man probably thinks of her as Rajesh and Dimple's only child. That must hurt a little, but then that is the price you pay. One child gets the credit, the other gets the anonymity.
Sunaina Roshan: Be warned, this is a sad story. I think she might be someone who would always have been sad, but having a super famous brother did not help her.
Sunaina is 3 years younger than her famous brother Hrithik. And she is a girl. While Hrithik was raised bouncing around film sets with his director/actor/producer father and his producer grandfather, Sunaina was in school. While Hrithik was turned into a child actor, and then groomed to be the perfect star to support the family, Sunaina finished high school and was sent off to finishing school in Switzerland. She was kept protected, safe. Or, to put it another way, isolated. She ended up married by 22 to a man she met in Switzerland.
Sunaina rushed home from Switzerland and into an early marriage. After marriage came motherhood, Suranika Soni was born in 2000 or shortly before. Before she was 25, Sunaina became a wife, a mother, and then a divorcee. And also a survivor of tubercular meningitis. Poor Sunaina! She returned to the Roshan home, a little bit broken in every way, while her daughter remained with her father. Suranika is still part of the Roshan family but everyone seems to have agreed that her father would be a better parent for her than her mother.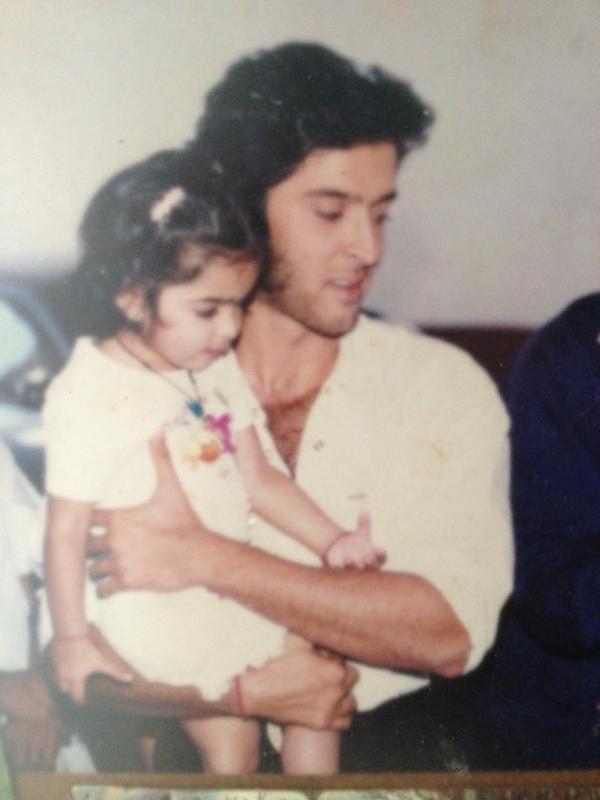 At 32, Sunaina married again. Her first husband had already remarried to a minor TV celebrity, and he and his second daughter and his wife formed a happy family with Suranika. And Hrithik, Sunaina's brother, had just had his own children. So she decided to find love in a whirlwind romance and hasty marriage with an American businessman.
Within months, he was in America, and she was back at her parents' house. After him came a Rajeev Paul, a TV actor and reality TV contestant. They dated but didn't marry, Sunaina stayed at her parents house. Somewhere in there, she was diagnosed with cancer and successfully underwent treatment, the family kept it private.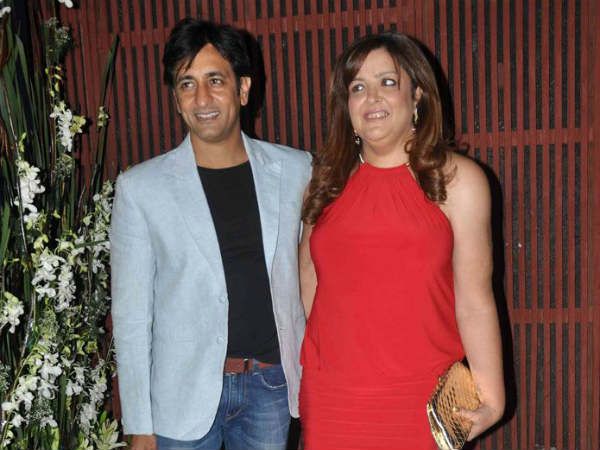 In 2014, Sunaina was the author of record on a book about her father, a collection of photos with her memories included outlining his life. And then in 2019, Sunaina started posting on social media that her family wasn't allowing her to see her boyfriend because he was Muslim. Sunaina was 42, she had been married twice with one child who was raised by her ex-husband and his new wife as primary caregivers. She had worked for a while for her father's company, written a book on her father, survived two life threatening illnesses. And she still lived at home and was supported by her parents. During this time, she left home and stayed at a hotel for two weeks and then returned with a public announcement that everything was fine now and she loved her parents.
This family flipped the extrovert/introvert from how it should have been. While Sunaina seems to flourish with attention and love, Hrithik flees from it into uncomfortable privacy. While shy little boy Hrithik with his stutter hated to make friends or talk to others and was forced into child stardom, outgoing Sunaina was sent off to a boarding school out of country to be kept away from the spotlight. And neither of them adjusted perfectly.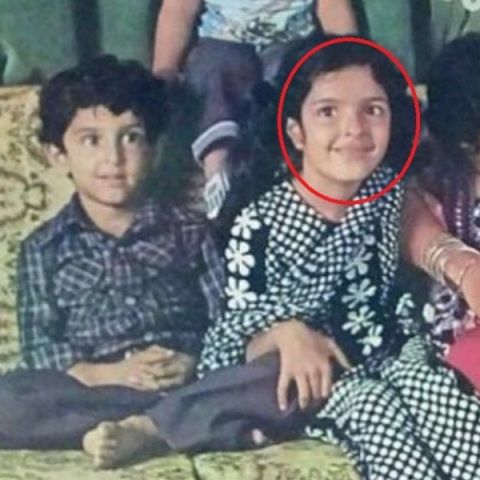 Sanjana Kapoor: The happy ending forgotten sibling! Sanjana was Shashi and Jennifer's only daughter, and their youngest child by 8 years. While her older brothers had little loving baby parents, Sanjana was born into a stable mature household. They had their small South Bombay apartment, weekends visiting the family home in Bandra, school vacations at her grandparents' in England or else the vacation home in Goa where they would wear dirty clothes and play on the beach and get to pretend their Dad was just a normal Dad, not a famous movie star.
Sanjana's two older brothers went into performing, the family business. Her strikingly handsome brother Karan, the one with the strange Indian-British mixture of looks, became a model. Her other brother Kunal tried his hand at acting. Sanjana stayed back a bit, she did some small roles in movies with her parents but wasn't interested in pursuing that as a career. And then her mother died, when Sanjana was only 17. Shashi fell apart a bit, and Sanjana somehow ended up stuck in place. But it wasn't a matter of drowning for her, it was blooming. Shashi had restarted his father's dream, the Prithvi Theater, a few years earlier. Now, Sanjana took it over. While her brothers went out to fame with the beautiful faces, Sanjana dug in and made something beautiful. At 26, she took over running the theater entirely. She built an outdoor cafe, started children's acting classes, redid the outside, turned it into a lasting Bombay landmark, a place of light and happiness and art and freedom.
This is the real heart of the Kapoor family, especially now that RK Studios is gone, what they had even before RK Studios, what gave birth to everything else. Prithviraj Kapoor's passion for theater was left behind when his sons (Raj and then Shammi and then Shashi) abandoned theater for film. On the other side, the Kendal's went through the same process, Geoffrey's struggling traveling theater troupe taking a step back in the next generation as his daughter's went into film and television. Theater was forgotten, just like teenage Sanjana was forgotten in their families sad empty house after her mother's death. But being forgotten also means being free. Sanjana, unlike anyone else in her family, is completely totally free. Now she is even free of Prithvi, at age 35 he handed it off to others to maintain and started a new program, Junoontheatre, to travel all over India like her grandfathers before her and bring theater to the people.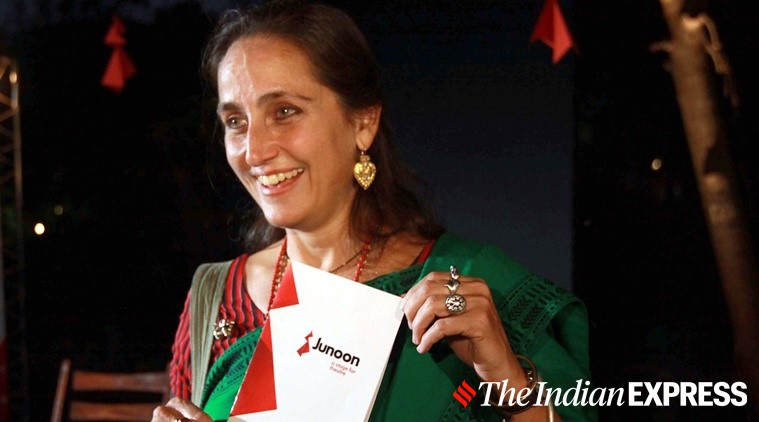 Namrata and Priya Dutt: Sanjay's younger and much younger sister. Namrata is probably the most traditionally attractive of the Dutt children. An elegant unique face, a slim body, gorgeous long hair, just stunning. And what did she do with her stunning looks? She went to college, stayed home to help when her mother got sick, supported her brother as he struggled with drugs, and eventually quietly married her brother's best friend, Kumar Gaurav, very handsome rising actor in the industry.
And that's a wrap on Namrata's public life! She got married young, had babies, and took all her charisma and beauty and disappeared into quiet happiness. Maybe if her life hadn't had to be so focused on her troubled brother, if Sanjay hadn't made fame so painful for their family, she would have wanted more for herself. Or maybe she was just born not wanting the spotlight.
Priya Dutt! Namrata got out young, but Priya was even younger. She was still in high school when her mother died, her brother's drug problems exploded while she was in college. She finished college and started working with her father, become his heir in public service. They founded the Nargis Dutt Charitable Trust together, and worked with dozens of invisible social service projects following Sunil's modest lead. Priya left home briefly to study film and television production in New York, then back to Bombay to start working regularly in TV and event planning. While Sanjay got all the drama and attention and applause, and Namrata lived her happy quiet life, Priya worked. She did charity, she had a job, she went home and took care of her aging father. Until at age 37, she quietly married a man she met through work, another event planner and owner of his own successful business. And like her parents, another inter-religious marriage, her husband is a Goan Catholic. Priya took over her father's political role as well, she's run for office four times and won twice.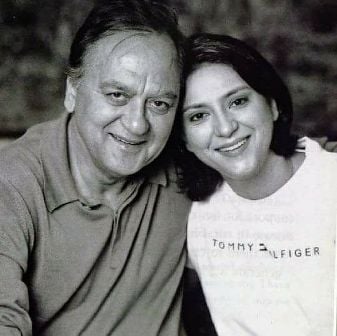 Rhea Kapoor: Because the Anil Kapoors are AWESOME, this is one of the few siblings where it is based entirely on personality and not gender. Rhea's older sister Sonam, and younger brother Harsh, are both actors. But Rhea wasn't that person. She's smart, she's outgoing, and she seems to be the leader among the three of them (Sonam and Harsh both say she is the one they go to for advice). But she doesn't like being the center of attention, she doesn't like worrying about her appearance and all that, she just wants to keep her head down and do her work. And she is very good at her work. She produced Aisha at 23, which was a flop, but then rebounded 4 years later by structuring a deal with Disney for Khoobsurat. And then focused on her dream project, an all female multistarrer which took years to fund and finish. In the middle of which Rhea's headliner lead actress got pregnant, which Rhea handled in the best possible way by hitting pause on everything until she was ready to leave her baby and return to work.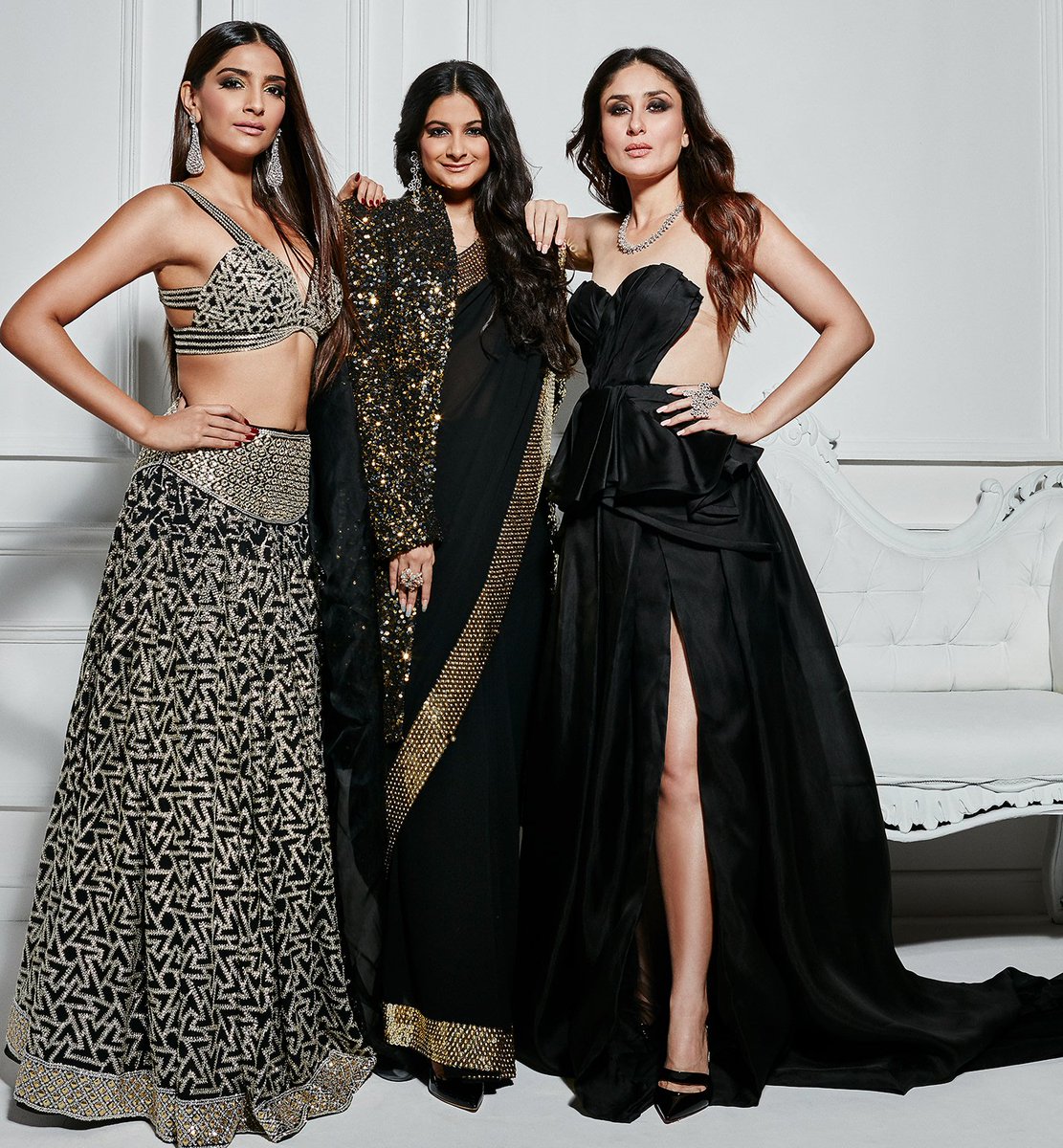 Rhea flourishes in the shadows. She is the power behind the Kapoor family, she gets to achieve and challenge herself in a field she loves, and her family gives her all the love and support and appreciation she needs.
Isn't this an interesting combination of people? Sanjana, Rhea, Priya, all found success in areas related to the family business, but less glamorous than the "famous" siblings. Namrata and Rinke, dropped out entirely, and live lives completely disconnected from the famous parts of their family. And Shaheen and Sunaina, struggling to find their way on a line between what they feel like they should be doing, and what they are actually capable of doing.
And of course, all female. Sometimes it's coincidence, Shaheen and Rhea and Rinke all had more famous sisters. But with Namrata and Priya and Sunaina, I have to think that if they had born male maybe they wouldn't have been so overlooked.