What sad news to wake up to. Truly, just sad. There is no drama or excitement in this death, just sorrow.
Irrfan Khan was in the worst Hindi movie I have seen. A horror movie about young people being killed in a remote house because of jealousy over a beauty pageant, that suddenly shifts to young people being killed in a mall over the secret gangster past of one of them. It's Ramsey Brothers produced, the kings of low budget bad horror in India. It came out in 2003, and Irrfan plays the jealous brother of the beauty pageant winner. He sneers and grimaces, and then is killed, and then is a ghost, and then is no longer in the movie. That same year, Irrfan played the lead in Maqbool, arguably his greatest performance and certainly one of his greatest roles.
The thing is, almost anyone can be impressive in Maqbool. It's Shakespeare, it's brilliant, it's complicated, it has Vishal Bardwaj directing and Tabu playing opposite. But how many people could be impressive in Dhund: The Fog? How many actors can leave you wanting more from them as the villain in a terrible slasher movie?
I first noticed in Irrfan in Aaja Nachle, another part that isn't one of his Great performances and Great Characters. He plays the land developer who wants to tear down the theater, and the husband of our heroine's best friend. From another actor this would be a one dimensional evil sort of role. But Irrfan made him frustrated, decent, loving, and just a little bit sexy too. This performance is so minor it doesn't even appear on most of his official filmographies, but it is what made me go "wow, who is this guy?"
Irrfan had years of being "wow, who is this guy?" before he finally got noticed. His whole career is kind of a miracle, someone from a poor family with dark skin and an odd face, who can't dance, is not a likely bet for Hindi film stardom. He was born in Jaipur to a man who ran a tire business. He got admission to the National School of Drama, completed his course, and came to Bombay. After arriving in Bombay, it was years of finding work on TV, in ads, whatever he could do. This is life for the majority of actors in the world, small roles in small things, a little family at home, a normal non-famous kind of life. He didn't go to parties, he didn't mix with the elites, he worked in crowded TV studio sets, got a paycheck, and went home to have dinner with his family. Irrfan arrived in Bombay at 22 in 1988, and it was ten years before he started getting roles (even small roles) in Hindi films.
Television kept Irrfan alive during those times, as it keeps many actors alive. It fed his body, but to feed his soul he turned to art films. He was in Cloud Door, a short erotic film starring Anu Agarwal. The Goal, a children's film produced by the Children's Film Society. And then The Warrior by Asif Kapadia, the British filmmaker who went on to make the Oscar winning documentary Amy (2015). The Warrior was not a commercial hit by any measure, but it won raves at film festivals and multiple awards. That wouldn't get Irrfan cast as the lead in a Hindi film (still too dark, odd, and non-dancing) but it started to get him noticed and offered the roles that required interesting acting, those small bits of brightness in the cast.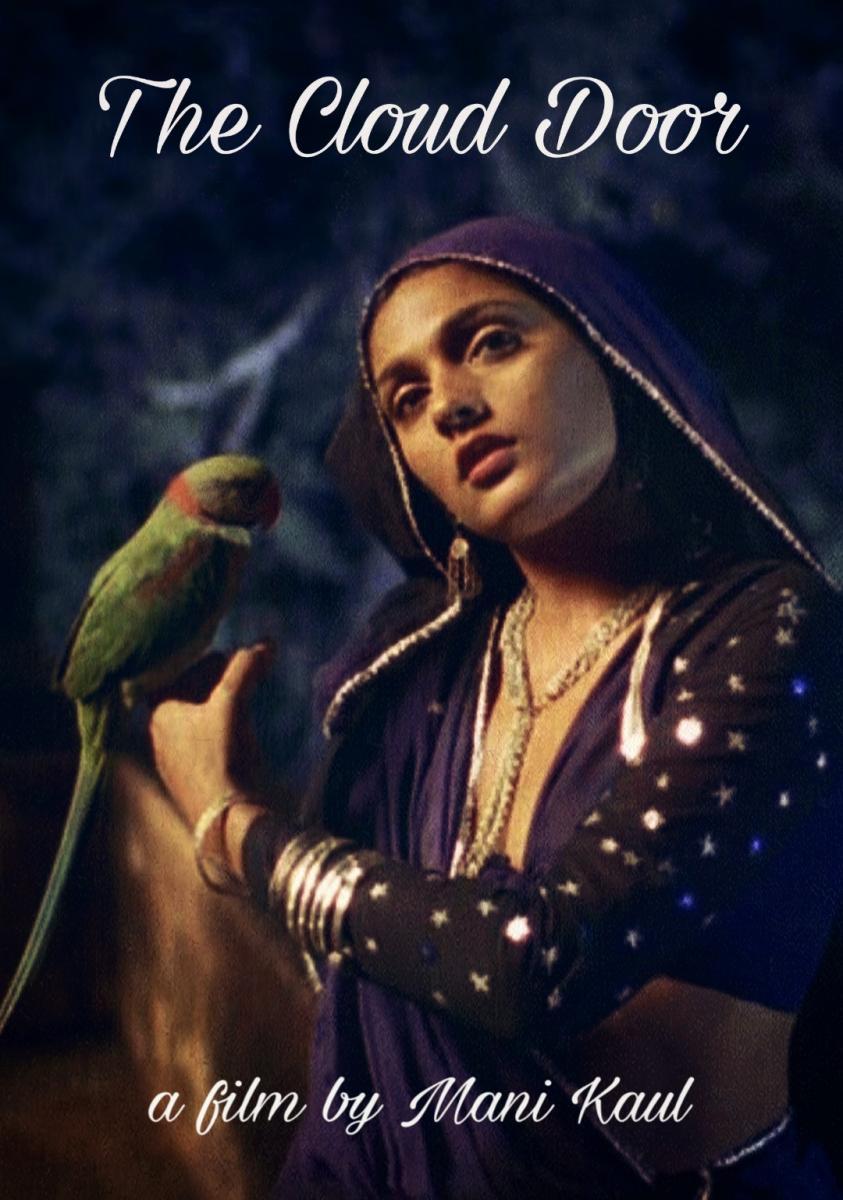 Dhundh: The Fog was just one of many bad horror movies featuring Irrfan Khan that released in the early 2000s. Bad horror, and risky art films, that was his life. Irrfan worked with Shabana Azmi, and Bipasha Basu. He worked with Mahesh Bhatt multiple times, but on the low budget sexy remake side of Bhatt films rather than the artistic side. He got his first FilmFare during this time as well, as "Best Villain" in the movie Haasil, a student crime thriller. Hindi film was using him regularly now, they knew he was something special, they just couldn't quite figure out what to do with him.
2007, 19 years after he arrived in Bombay, is when everything came together all at once. For no particular reason. I was watching Hindi films heavily then, and I vaguely knew the name "Irrfan Khan", but I couldn't even tell you how. Just that suddenly he was a thing, and before he wasn't. In one year, he was in A Mighty Heart, The Namesake, and Life…in a Metro. He became a name in art films and serious dramas in America, the same year he had his break out performance in Hindi film that showed he could be more than just the interesting villain.
In Hindi film, when you are looking at the lead roles in a film, there are three: Hero, Love Interest, Villain. Irrfan was far too interesting an actor to be wasted in a smaller part, that was clear by the time he got his first FilmFare. But no one really thought he could pull off the "Hero" or "Love Interest" categories. Life…in a Metro showed that Irrfan had the skill to pull off "Love Interest" at least, something beyond villain.
After 2008, suddenly it wasn't a matter of casting Irrfan in a role, it was a matter of writing a role for Irrfan to play. He did comedy, thrillers, romance, everything. If you wanted a tinge of difference in your film, you wrote him a role. In New York, the angsty YRF drama about 9/11, he was the sane and level-headed police officer bringing a bite of sense to the youthful love triangle. In Billu, he was the every man barber. In D-Day, he was the heartbreaking family man small time spy. He wasn't the big name, the one on the cover of magazines and on talk shows, but he was the one who added the spice of contrast to the performances, who made you sit up and keep watching. He was also one of the few Hindi film actors who could play "love interest" well. In Piku, Qarrib Qarrib Singlle, Jazbaa, and Puzzle in America, he played the support and potential romance to a female lead.
Over the past ten years, he has had his fair share of leading roles. But somehow even in lead performances, he doesn't feel like a "lead". He feels like something extra, something different, something special mixed in. Maybe it's just that you never feel like there is enough of him. In Billu, he is the central character, onscreen almost the whole film, and yet I wanted more. In Talwar, he is merely the detective investigating a terrible crime, and yet I cared more about his divorce than the murder.
And now, once again, there isn't enough of him. Irrfan had 20 years in Hindi film, working his way up from unnamed characters to leading roles. But it doesn't feel like enough, I wanted more.