Oh boy! Big BIG topic! This is scary! I'm going to be completely wrong about many things! But hopefully also completely right about many things to make up for it.
Non-Usual Disclaimer: I am not a linguist, or a social historian. This is my original interpretation and analysis of the situation based on how it appears to me.
I want to start by dealing with the basic accepted knowledge. First, English language skills are a class marker and a privilege marker in India. In order to succeed in modern India, being able to speak English is a requirement. It is the common language of international corporations where the most desirable jobs are. English language primary schools are the goal for most parents, resulting in children who speak English as adults. The highest level of classes send their children overseas for college, giving them the final touch of fluency. The way the Hindi film industry increasingly requires English is part of the overall switch to "corporate" and "global" and all those other buzzwords. It's a symptom of them being out of touch with the common audience and common man.
Also, Hindi films using English to the degree they do now is contributing to the death of Hindi. Instead of beautiful poetic Hindi dialogue, now we have awkward Hinglish, or Hindi dialogue that was clearly just translated word for word from English. In the same way, Hindi film figures using English in their public life is contributing to the death of Hindi. Blog posts, twitter, interviews, all in English now, and it's all bad. Not to mention leading to a massive cultural divide between the English language sources and the non-English language sources and their readers.
Those two points are just accepted and obvious and part of the cultural conversation. I want to deal with something tiny, the way English fluency can have a different meaning on a case by case basis. Stereotyping English speakers in India is a "punching up" situation, so it's not really that bad, but it can still lead to inaccuracies and I hate inaccuracies.
When I was in college, I had a friend whose family was originally from Bangladesh, then they lived for a while in North India, then immigrated to America. She described her 3 languages as her "street" language (Hindi), her "home" language (Bengali), and her "school" language (English). I think this is a very useful break down of languages which can be applied to most people who are bi or tri lingual.
My grandfather was raised bilingual until he started school. They lived with his grandparents when he was little, and his grandfather always spoke to him in German. And then he started school, and his family moved out into their own home, and he lost all his German except for an occasional word that will come back to him out of the blue (recent words have included "potato salad" and "wooden head"). "Home" became English, and "street" and "school" already were. I think this is a very common situation as well, I had other desi friends in school who didn't speak anything but English, but when they went home they could understand what their parents said to them in their family Indian language. "School" and "Street" had beaten the language skills out of them, all that was left of the "home" ability was being able to understand things said to them, without having the ability to repeat them back.
I have absolutely no skill with languages. I struggle to follow grammar rules, and memorize vocabulary words in classrooms. I've watched Hindi films for 15 years, and yet I still haven't grasped the language through immersion. And yet I would put my ability with English up against almost anyone. I started reading Shakespeare for pleasure at age 8. I can do this because English is all I have ever known. Classrooms, street, popular culture, my family, since babyhood I have heard the rhythm of English language. I got the fluency immediately, and so I could grow on to enjoy the fancy bits, like poetry. Even I, someone with truly dreadful language skills, can be fluent in this one particular language. Because it is all I know, because I didn't have to learn it in school or on the street but at home, and everywhere else. That is my privilege in the world today, that I was lucky enough to be born into a family who speaks the dominant language of the world and therefore I can speak it fluently with no extra effort. Thank goodness, because if I was born to a non-English speaking family I would never have been able to master it.
Now, let's talk English in India. English has been important in India since the British arrived. The aristocracy had to speak it in order to move in the circles of power. The civil servants would have a career advantage of they could speak it. The average person might be able to get a better job as a servant, or increase customers for their shop if they could speak it. English was there, in India, since the 1700s. But it wasn't the dominant language.
I just rattled off all the people who would have an advantage by being able to speak English. But if you combine all those people, it's still just like 2% of society. The fact of the matter is, even at the height of colonialism, there just weren't that many British people THERE. In the army, for instance, it wasn't that the soldiers learned English, it was that the officers learned some bits of the local languages. Just easier that way, so many more non-English speakers than speakers. If you look at all the shopkeepers who struggled to learn English in order to attract British costumers, and compared it with all the shopkeepers who learned a non-English language to attract customers from a different region or ethnicity of South Asia, I am sure it would be far far larger.
English schools, English books, English speakers have been around as part of Indian society for hundreds of years. English was an official state language under the British, something that might be spoken in court rooms or used in legal documents. After independence, it remained an official state language. South India pushed for it to be THE official language. India has no one universal language and never has, a commenter here explained to me that the thinking of the South Indian activists was that everyone should be equal, they should all learn together a foreign language (English), rather than some folks being native speakers while others are forced to learn a new tongue.
That was in the past. English was a thing that was around, but it wasn't the only thing, it wasn't as important as it has become in the past 20 years. You can see that in movies, since the 1950s Hindi films would have the occasional English dialogue to show that the speaker was rich and educated and global. But only in the past 20 years has "Hinglish", the mixture of Hindi and English, become the norm for all the rich urban characters all the time.
The funny thing is, in today's world, what the South Indian activists feared has come true, only with English. After the liberalization of the economy in the 90s opened up the doors to international corporations, English went from something it is useful to know if you are pursuing a particular career, or living in a particular place (for instance, a tourist town), to something that you must know if you want any kind of career advancement. It's still not universal by any means, there are villages and lower income urban areas where English would be spoken rarely or never. But it is a bit of a golden ticket if you want to get out of those villages and lower income areas.
English is now spoken by 12% of the population of India, making India second only to America in number of English speakers overall. Notice that means 88% of the population still has no English at all. Think about that when you watch a Hindi movie with a lot of English dialogue. It's aimed at the 12%, not the 88%. The most interesting thing to me is that this 12% includes people who list English as their primary language, their secondary language, or their third language. Only 0.02% list it as their primary language. About 8% list it as a second language, and 4% as their third.
What does this mean? Well, going back to my home/street/school definition, I would guess those who learn English in school and use it on the street (with friends, at work, etc.) are the ones who say it is their second language. Those who use it only in school, with another language at home and a third language on the street, would list it as their third. And probably a large number of people are rounding up (really more fluent in their Street language than their School language, but like to think it is the other way around).
There are 0.02% people in India who learned English like I did, because it was just around them, the language everyone in their family and friend group spoke. I know a lot of those people, because they tend to immigrate to America. Which, come to think of it, might be what keeps that number down! That 0.02% isn't multiplying, because their children are going overseas. They don't speak American English of course, they speak Indian English. Phrases like "do one thing" "I have reached" and so on don't mean they are bad English speakers, it just means that is the version of English they learned as children. They think in English, and that gives them a fluency like nothing else. New words, new phrases, new jokes and memes and so on, it all just slides right into their knowledge as easy as breathing.
And then there are all the people who learned English painfully. The memorized words, the grammar rules from class, the awkward practice conversations with people more fluent, until you hit your own personal skill level and cannot move forward. I am those people, I am truly terrible at languages. My wall of learning is about 4 feet high. But then there are other people for whom leaping tall buildings is like nothing, languages just come to them.
Let's look at some Indian film industry folks for comparison. How about, Karan Johar, Shahrukh Khan, and Alia Bhatt. Karan Johar grew up in South Bombay, the most cosmopolitan area of India. He learned English in school, would have had various international English speakers swimming through his orbit, everyone from tourists eating at the sweet shop nearest his home, to English speaking clients of his father's import-export business. He was a sensitive child, he wasn't running out on the streets among the Hindi and Marathi speaking folks of Bombay, his world was the adult occasional English speakers around his parents, and eventually the fellow English speaking upperclass college kids he befriended. His parents, like most upper class parents, would have encouraged his English, he was supposed to take over his father's import-export business and it would be useful to him there. Or really in any other Bombay white collar kind of job he wanted. English wasn't the primary language of his family, but it was around him in the street as well as at school, and by the time he was in college, English and Hindi flowed in and out between each other in his thinking.
Then there's Shahrukh Khan. He also grew up in an urban cosmopolitan kind of space. He went to a very good English language school, his parents had both learned English as part of their schooling. It wasn't the language of the street around him, that was Delhi Hindi/Punjabi. And it wasn't the language at home, he doesn't talk about speaking English with his parents. He got English mostly from school, then burnished it up through his English language acting group in college, until he became as fluent as someone for whom it is a primary language. Fluent enough to read complex English language novels for pleasure.
And finally, Alia. English is her primary language. Her mother's family is British, her father grew up in the international film industry, English is the language of her family and childhood and home. Hindi would be something she learned in school, and uses on the street as needed, and maybe with some friends. Alia is part of that 0.02%. Shahrukh and Karan are technically part of that massive 8% that has English as their second language, but they can pass for the 0.02%.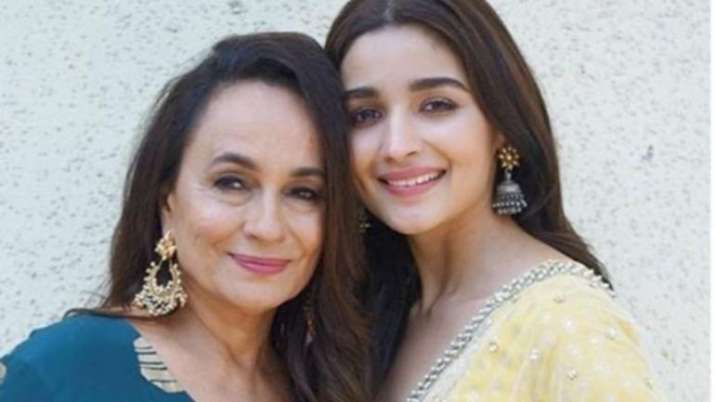 It's that passing for the 0.02% that I think causes the most complications in Indian society. Being part of the 0.02% means you are part of the top of society, like Saif Ali Khan who comes from royalty and intellectual giants. Stereotyping that 0.02% is easy, they are full of power and wealth and privilege, they are British collaborators, everything they have is through luck of birth, etc. etc. etc. But what about the subcategory of the 8% who can pass as the 0.02%? How do you feel about them?
We've got 8% of India who learned English in schools, struggled and strained, and now use it in their daily life. But because of a random twist of genetics and luck, some of those people were able to gain English skills to a far higher degree than others, so much that they can now go out in the world as though they are part of that 0.02% and gain all the advantages that comes with it.
That's angry making, right? When you see Shahrukh Khan on TV casually joking with English interviewers, or Karan Johar speaking English to his kids on instagram, you think "why them and not me? They must be lying about their background, they must be more privileged than they pretend to be". Or you think, "they are tricking people, I will see through it, I will find the grammar errors and pronunciation errors I memorized at school to prove they are no better than me". What about Alia? You see her and think "spoiled rich princess" not "daughter of refugees who fled to England, therefore English was her mother's first language". English is this amazing powerful thing that you desperately desire and work towards, why should it just be handed to them? And it is clearly handed to them, look how easy it is for them to speak it.
Most people in the Hindi film industry today are fluent English speakers. Not "fluent" like "they can translate a business letter into English", but "fluent" like "they can make puns and use slang". This is new, within the past 20 years since liberalization. Before, "Hindustani" was the common language of Hindi film. This is a variation of Hindi with loan words and simplified grammar and so on. It's the version of Hindi you would hear on the streets of a city, a common language anyone can speak, not the pure Hindi spoken by people for whom it is a primary language. The first generation of Hindi film actors, Dilip Kumar and Raj Kapoor and Dev Anand, got their starts because they were fluent in Urdu, the old high version of Hindi. They could speak dialogue in a way that expressed every subtle bit of detail, they could have intelligent conversations with the Urdu poet dialogue writers, just kind of basic acting requirements. As English became more and more common in urban spaces in India, it overtook Hindustani as the common language of the film industry. At the same time, as movies were more and more designed to appeal to the urban classes instead of the 88% that don't speak English, movies began to include English dialogue. Now to be able to speak to their coworkers intelligently, and to say their dialogue well, English was a requirement.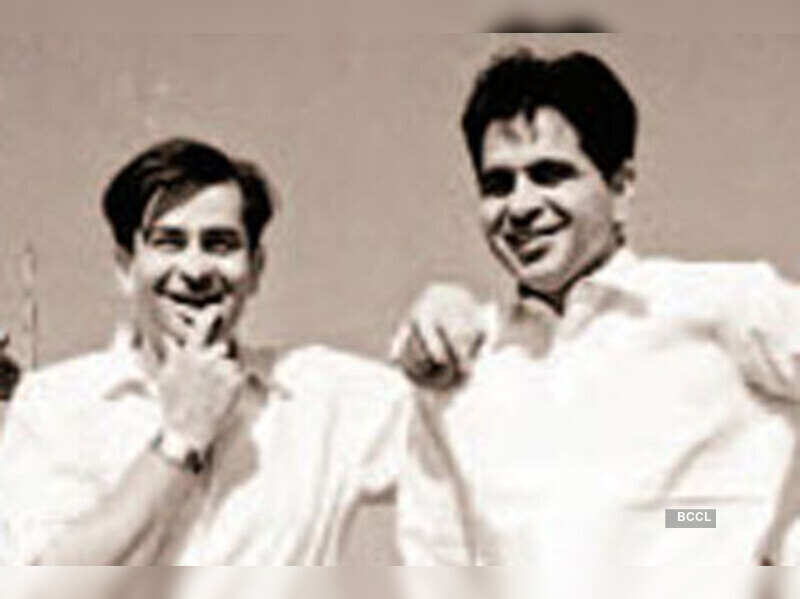 There are some other funny little reasons that English has begun to dominate the industry more and more. For example, screenwriting software. Now that the industry is trying to be more global, they aren't using the old system of story narration, dialogues written or invented on the fly, all this oral patchwork writing system, they are using the same computer software as everyone else. But screenwriting software is designed to be used in English, or at the very least English script. So suddenly scripts are now being primarily conceived in English. There's also the internet and social media, again English is important if you want to craft a PR campaign there. International media too, you need those BBC interviews and things to get in the diaspora audience. Finally, the international funding. The big studios from Hollywood are coming in, if you want to make nice with the head of Netflix, you better speak English.
The Hindi film industry is unique in Indian film industries for its global reach and awareness, which has also made it the most English dominated film industry. Not because the people in it are wealthier or higher class (which is what English fluency usually means), but because English is a job requirement and you need it to succeed. If you have a natural skill for languages, or if you coincidentally were raised in an English speaking household, you have a leg up at work. But that doesn't mean you are rich, or privileged necessarily. Especially if you are second generation film. Second generation film means you are second generation Bombay, second generation with a father whose job requires speaking English as needed, if your parents were actors it means you are second generation someone whose gene pool includes an ear for language.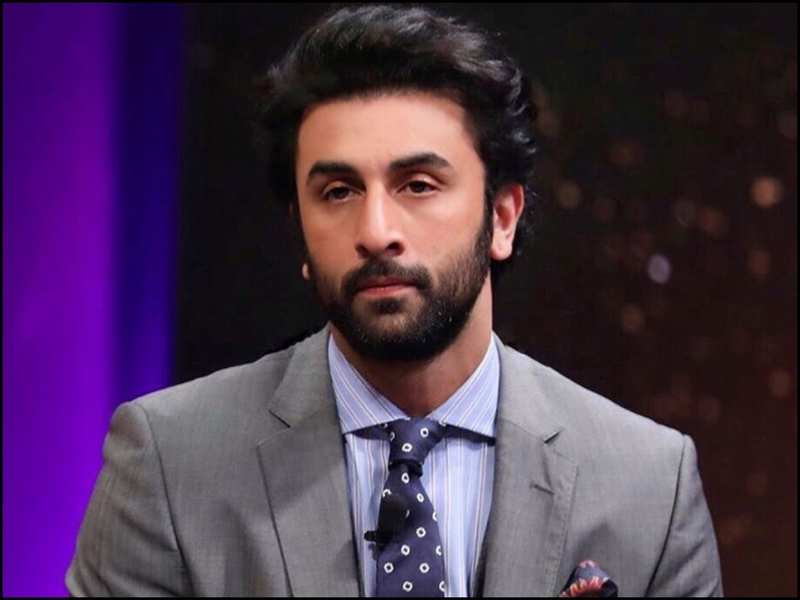 I guess my point is that, ultimately, English in the film world is less meaningful than elsewhere. Illeana D'Cruz speaks it well because her mother worked in housekeeping for a hotel. Amitabh Bachchan speaks it well because his father had a PhD in English from Cambridge. Karan Johar speaks it well because he grew up in South Bombay. If you don't speak it at all, you will have problems. If you do speak it, no one will bow and scrap before you, or assume you come from a good family, or anything else. It's equal.
I guess I should deal with that "if you don't speak it at all" issue too. There's really no way around that. You have to speak English to succeed in the Hindi film industry. And yes, that is not fair. If you are a brilliant costume designer, you should be allowed to make costumes whether or not you speak English. If you are a brilliant writer, you should be able to write without needing to use an English screenplay software. But on the other hand, the world isn't fair. In America, librarians have to be computer experts now, and medical professionals need to speak Spanish. Times change, jobs change, new skills are required in addition to the basic qualifications. If you want to do well in the Hindi film industry, you need to do whatever it takes to learn English. Maybe your family didn't speak it at home, maybe your school didn't offer good classes in it, now is the time to invest in lessons, start talking to strangers on the street, find a way. And if English is just impossible for you, than this is not the career for you. We can see it in the actors who succeed, Nawazuddin Siddiqui and Kangana Ranaut both struggled with English at the start, and slowly got better over the years, just as other actors became better dancers, or got better haircuts.
Only a very small number of people are trying to get into the Hindi film industry, but a vast number of people are observing it. That is the main point of this post. The fluency in English of the Hindi film workers sometimes means they were born rich and privileged like all the other fluent English speakers in India. Sometimes it means that that very ability with language is what got them their job, the ear for language that lets them say dialogue well also lets them quickly gain a fluency in a new tongue. Privileged folks speak English, everyone in Hindi film speaks English, but it does not follow that everyone in Hindi film is privileged, or privileged in the same way.
As I said, a very very small point, but I like to be accurate, so for the sake of accuracy I wanted to make it.