Clothes! Always a happy thing. I am feeling hot and stressed, because it is hot and I have to pack up and go back home tomorrow, so I will nicely relax with clothing.
Amitabh! He wasn't much of a clothes horse, but there were definitely certain looks that took the eye. For instance, his superhero look for Shahenshah: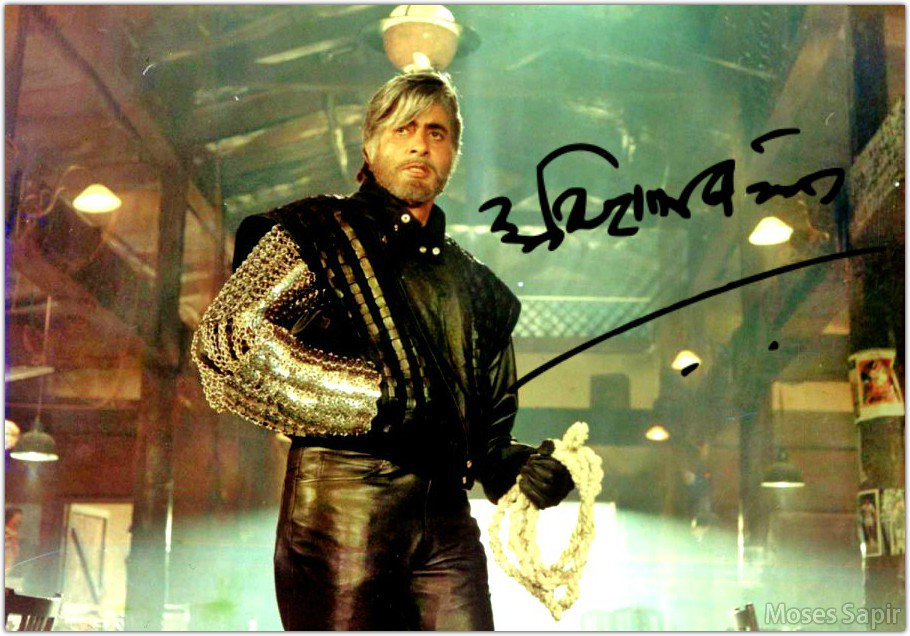 the Deewar Bow Tie moment
The Easter Suit Look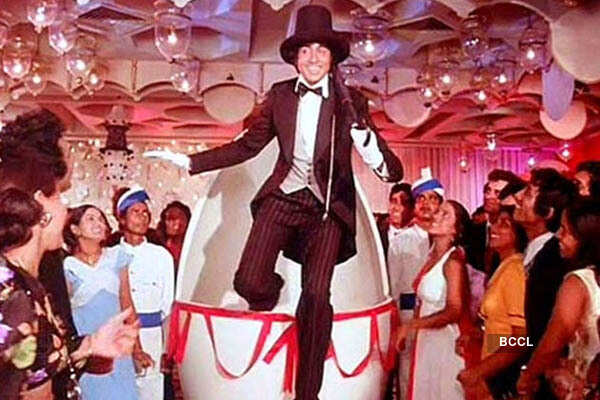 Deewar Blue Shirt, Rope, Badge
Denim-denim, Sholay
Sarkar black shirt, black dhoti, red tika
And of course, the classic 1970s police uniform from Zanjeer/everything.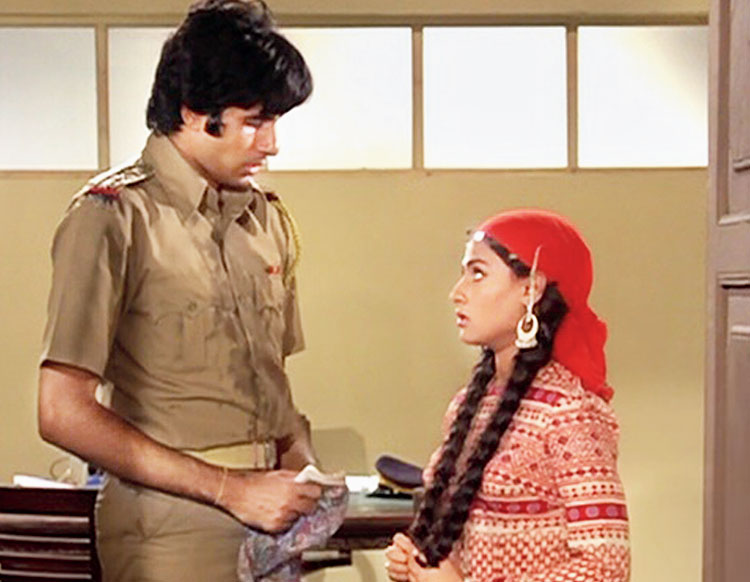 My favorite look:
Obviously Shahenshah. Wig, whip, leather, and metal sleeve? It's the best.
Look I would borrow:
1970s Indian police uniform. No one looks bad in it.
Most iconic look:
Gotta go Deewar.
How about you?