Continuing our Indian Marriages, arranged and otherwise, discussion, I wanted to put up a list of some movies that I think have really interested takes on the whole thing. In case you were looking for something to watch and discuss, or have already seen them and want a place to discuss them.
Manmarziyaan
A really underappreciated film, I think. It deals with an arranged marriage that is entered into with total honesty about the difficult odd situation it is. And which works out not because of some magical ceremony or love at first sight, but a serious of difficult decisions made by both parts of the couple. Our heroine has a complicated immature lust filled situation with her boyfriend, agrees to an arranged engagement in a fit of anger at her boyfriend. Our hero knows perfectly well that she is in a relationship, but decides he would rather have an interesting complicated girl he likes, who comes with baggage, than some boring clean person. Can this marriage work? How far will his understanding go, how long will it take her to work through the closure process with her worthless boyfriend to see the man standing in front of her? It's just a fascinating film.

Thappad
Huh, another Taapsee film! This movie jumps into an arranged marriage a few years down the line. Everything is seemingly perfect, husband and wife know their roles and are good at them. But ultimately, there just isn't respect there, or equality.
Alaipayuthay
The famous not-arranged version of marriage! And it's not easy. They love each other, they enjoy being together, but it's hard to move from dating to marriage, especially when you are worried about money and juggling two demanding jobs and all those other things that are a lot harder when you don't have family to support you.
Chalte Chalte
Another not-arranged version of marriage! Love at first sight, perfect romance, big gestures, and then you get married. And suddenly it is about not calling when you will be coming home late from work, and fighting over shoes left in the middle of the living room and then making up, and then fighting again, and up and down and up and down in a never-ending pattern that lasts the rest of your life. But isn't that a happier marriage that cold perfection where you are never allowed to fight?
Kabhi Alvida Na Kehna
This move is such a fascinating take on marriage! There are two marriages at the center of it, neither of them based on love at the beginning. Two best friends from college who decide to get married because it makes sense. And one guy who really wants to marry a woman, and a woman who agrees out of a combination of guilt and wanting to make him happy. These are both marriages that have a chance at the beginning, the excitement and newness and both of them really trying can carry through the first few years. But what happens when you run into rough patches? And the cracks that were always there suddenly start growing and growing under the stress? Bonus, we end with 3 potential new relationships, all started with mutual love and acceptance and all-in-ness.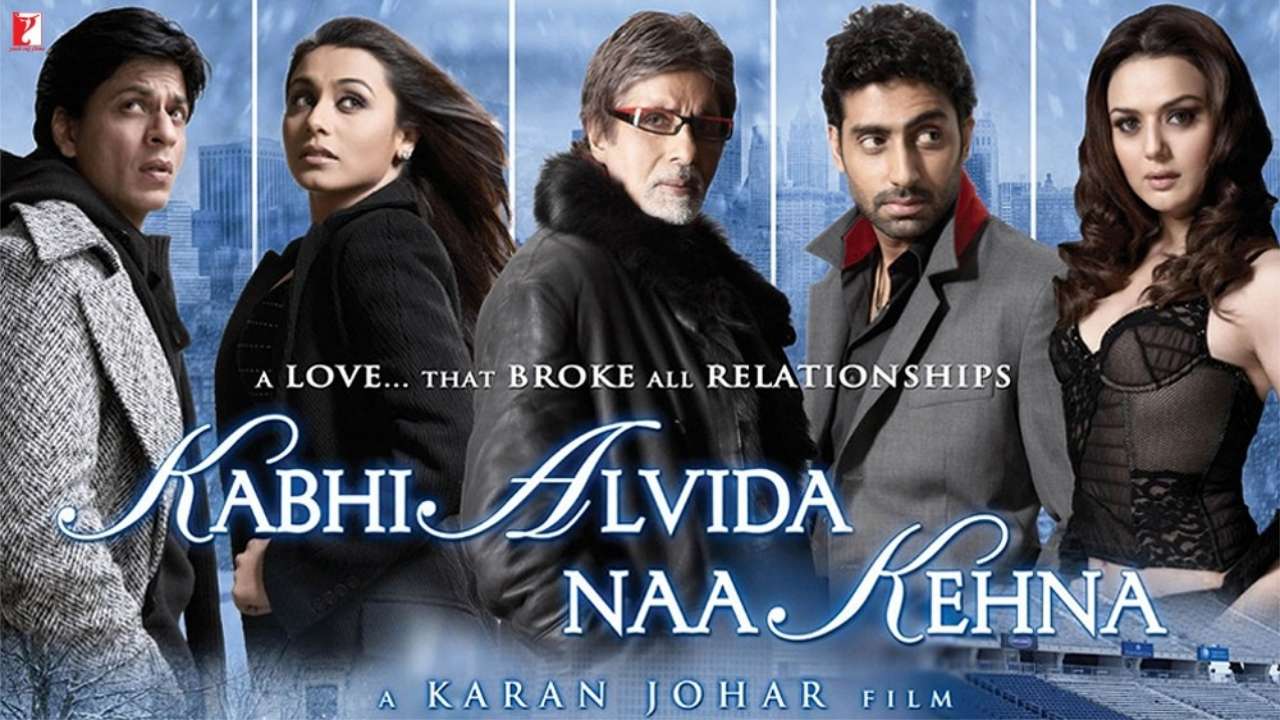 Silsila
The classic marriage movie! It's pro-arranged marriages but in a very specific way. It's not so much about the superiority of the arranged marriage, but more about understanding the potential shallowness of the love relationships. We have 4 relationships in the film, Jaya and Shashi who love each other and talk about real serious things together and are planning a future. We have Amitabh and Rekha who never think about the future, who are all poetry and euphoria and fantasy songs. We have Rekha and Sanjeev who share a home and a life but nothing else. And we have Amitabh and Jaya who liked each other right from the start, as people, and slowly came to make a mutual commitment to the marriage and fall in their own version of love. Each relationship is different, there is no one right answer.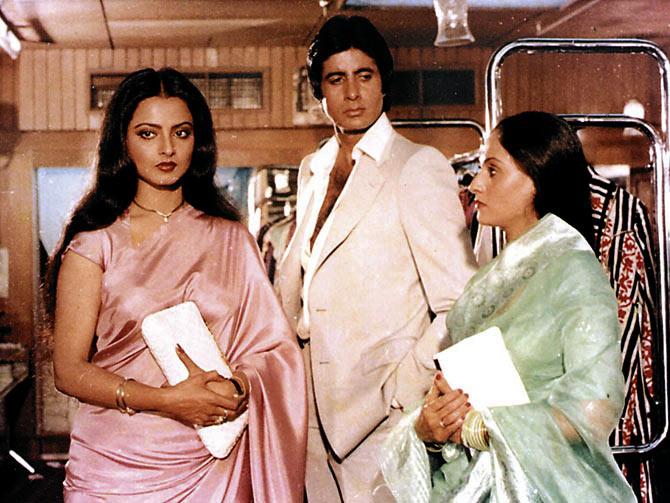 Mr. and Mrs. 55
Okay, this one is actually super regressive, but somehow in such a charming way that I can't mind it. Madhubala is a flighty silly rich girl who, in order to get her inheritance, has to be married within a month. Her aunt finds an impoverished cartoonist to marry her (Guru Dutt) with the plan to be divorced as soon as she gets her inheritance. But then of course the magic of marriage gets to her and they fall in love. I guess why it works is because they go into the marriage completely honestly. They tease, they fight, they know it is a fake marriage and that's what makes it surprisingly real.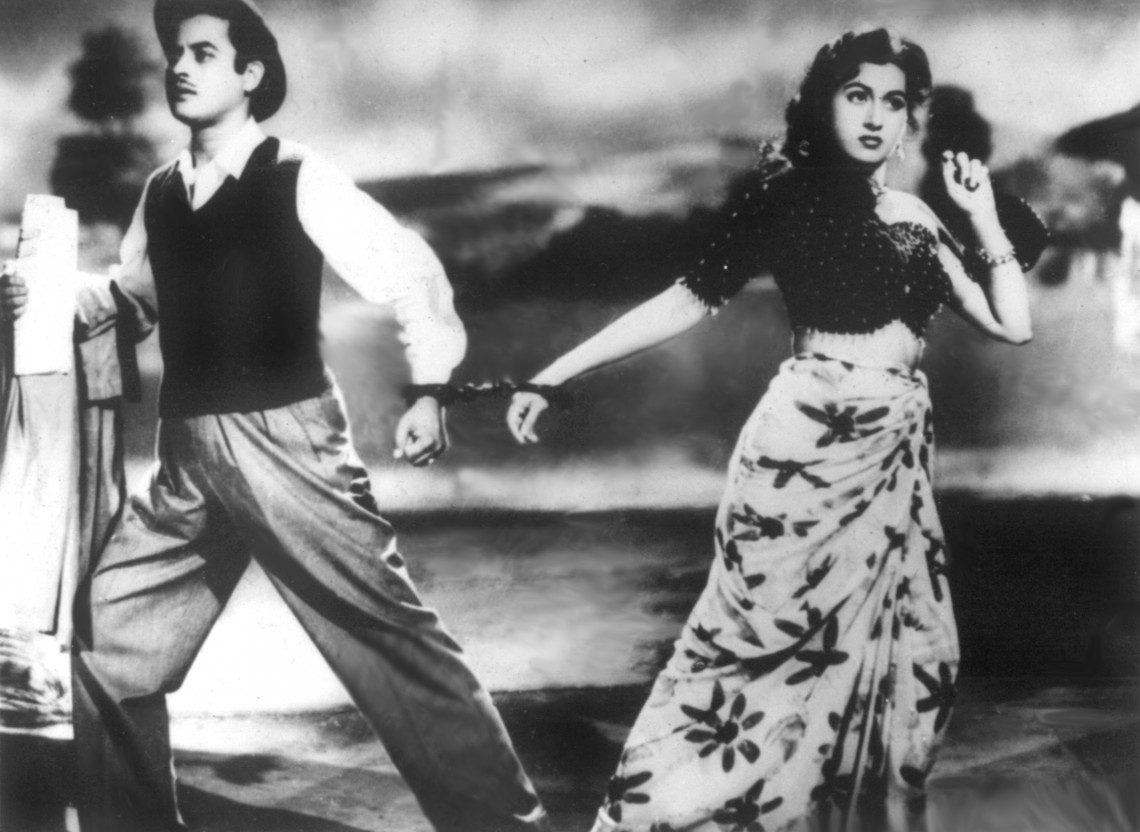 Bangalore Days
Another great collection of relationships! One, a disaster from the start terrible arranged marriage. Massive age and experience gap, going into it with big secrets on his side and dead dreams on her side. It works because they start completely fresh, pretend they are strangers living in the same apartment, and make the decision without family pressure that they want to be together. And then there is the couple just getting to know each other who are afraid to make a commitment, the couple where she is casual and he leaps to marriage immediately because that is how his mind works. It's not exactly a movie about arranged marriages, but it is a movie about how the arranged marriage practice messes with all relationships, makes dating so much scarier since the stakes are so high.
Akaash Vani
Boo-ya! Maybe my favorite arranged marriage movie which is darkly truthful about the whole thing. Our heroine has a nice committed long term relationship with her college boyfriend. But none of that matters when her parents decide she has to marry the man of her choice. They are a modern family, they don't threaten her life or anything, they just make her feel like she doesn't have the option of saying "no". And when she gets married and her husband wants her to have sex with him, wants her to never disagree with him, wants her to serve him in every way, she also feels like she doesn't have the option of saying "no". That's the thing with arranged marriages, are they ever really truly NOT forced marriages? On some level, even if it is just social pressure?
Ninnu Kori
This is a movie that I think is more honest than it intends to be. Our heroine has a secret love relationship in college, but her parents decide she has to be married and aren't willing to wait two years until her boyfriend graduates, so she gets married to a stranger instead. And then is "happy". At least the film says she is. But is she really? We see a totally different person in the second half of the film than the first half, after she has "adjusted" to her husbands life. Is that truly a happy ending? Should a woman need to give up her whole past self in order to be happy in a marriage? Does it matter how nice a husband is if he isn't the one you chose for yourself?
These are all the movies I can think of, what are other movies you know that are good with dealing seriously with the issues around an arranged marriage society? Not just "and then they get married, happy happy", but really thinking about it?
Alternatively, which of the 10 movies above would be your picks to show people in order to start a serious discussion about arranged marriages?