Isn't it nice of Sanju to give me a topic I can use for this little discussion post? We can even talk about him and other similar stories as examples because they are minimally political. And then we can think good things and be wiser better people, which is what we were put here on earth to do.
Sanjay Dutt is sick. He has not confirmed what he is sick with, he has not confirmed what his treatment will be, all he has said is that he is taking a break for his health. And he asks that you please do not speculate.
If you see something that says he has cancer, or a particular kind of cancer, that is speculation, not fact. It may or may not be true, but you certainly cannot use it to move a step further into an opinion.
If you see something about what kind of medical treatment he is getting, about how his family feels about it, about anything like that, it is also speculation. You can take it in and consider it, but you cannot use it to make a judgement.
The first item of news here is completely neutral. A famous person announces he is sick in order to explain why he will not be making public appearances for a while. There is no spin he is putting on it, or (I think) anyone else is putting on it for him.
The second layer of rumors starts to be a bit dangerous He said "sick" and "treatment", people immediately want more details. And so media sources and The Internet start inventing answers. He smokes, so maybe it is lung cancer. Lots of people go to America for cancer treatment, so maybe he is taking a break to go to America. This speculation is a minor problem.
Why is this a minor problem? Well, first, cancer awareness. "Lung cancer" is where people tend to go with men, and "breast cancer" with women. That's the first idea that comes to your head, that's the name you repeat and repeat, and the end result is that the money, resources, and patient awareness all go to those cancers. There are loads of cancers! Rishi Kapoor had leukemia, Nargis Dutt had pancreatic cancer, Irrfan Khan had a neuroendocrin tumor. Research money should go to those, treatment money, and patient awareness (just because you don't smoke doesn't mean you won't get cancer). Misinformation builds on what we have already heard, it does not break new ground the way truth does.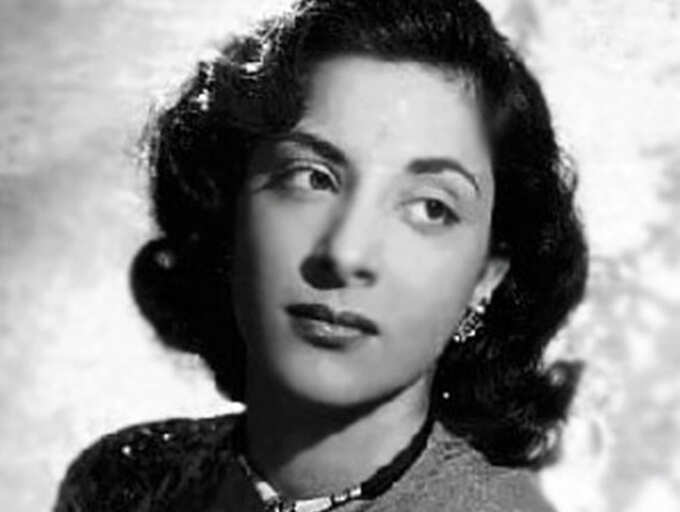 And then there is the treatment hyper-awareness. I've known a lot of people in America who got cancer, and eventually most of them died of it. But I don't know anyone who left the country to get treatment. A few people traveled some hours to the nearest major city, but no one had to leave the state for treatment. I don't know if this assumption a celebrity will leave for treatment is a sign of lack of faith in the Indian medical system, or a sign of over belief in the magical western medical system, but either way I don't like it. Again, misinformation is building on prejudices and assumptions, instead of on fact and reality.
Why is this so hard for people? What is it that makes it impossible for us to take a breath and say "Here is the statement provided by the person involved, and that is the end of data for now"? Is it because we don't like not knowing how to feel? I think it might be because we have a need to judge. That's the Major Problem, not the made up details, but the way we use them to make judgements.
Let's look at Sanjay's statement again. If he has lung cancer, he smokes and therefore he brought it on himself. If he has a lingering organ failure related to alcoholism, same thing, he did this himself. Drug use related damage, now it is beginning to feel tragic, he hasn't touched drugs for so many years, that's a bit unfair perhaps. Or of course random illness that can strike anyone, that's just a shame and a tragedy. But you need to know what it is or else you don't know how you feel about this!
If he is traveling for The Best treatment, then you can relax, keep him in your thoughts but trust in the magic of western medicine. If he is not aggressively pursuing treatment, that's a bit scary, you don't have any greater power to trust, you need to worry about him. If his family is by his side, that's sweet and nice. If they are not, you have to choose a side between him and his family, blame them for not being there or blame him for driving them away. If his jobs are left half done, you need to decide if you feel for his producers for being left behind, or feel for him for being blamed for his own illness. I could go on and on, every permutation of judgement has played out in the past around these really fairly neutral illness stories. And divorce stories. And any other personal story where we didn't get details but felt we should, remember when Taimur's name was something the whole world felt like we deserved to know about and be consulted on?
The best healthiest response, I think, is to see the one small confirmed statement, and stop, and live with that. It is the truth and if there are more mysteries to unfold, they will come in time, from similar confirmed sources. For myself personally, this is mostly an easy response for me. Very rarely will a news story trigger a need to track down more information, true or false.
So I guess here is my question. Is it that people who can just accept a statement and resist the urge to speculate and extrapolate and judge are rare?
Or is it that those people are rarely online?