I like how we have really been tackling the tough topics today. Never let it be said that DCIB shrinks from controversy!
Bangs! When I was 5 through 15, I had bangs. Long hair in back that I put in a ponytail scrunchy, bangs in front, braces, glasses, typical middle-class American white girl of the 90s. Oh, and I also wore a lot of jumpers (American meaning, dress with straps that you wear over a shirt or blouse, I guess "pinnafore" in British English?), and overalls. And then when I was 15 I started growing them out which was a painful time consuming process and inspired me to learn how to French braid just to get them OUT OF MY FACE.
I look back now and think the bangs I had then were truly hideous. Appropriate for a little girl, and for the time period, but I would never want them again now. Just this strange unnatural chop across my forehead, totally unrelated to what the rest of my hair was doing.
Mostly when I hear about bangs it is people impulsively getting them and then deeply regretting it. I think maybe it is just not a think our hair is intended to be doing? Or am I wrong?
Has anyone hair gotten and liked bangs?
Have you gotten bangs that aren't really bang-y bangs and therefore liked them?
Have you made your children have bangs because it is adorable?
Does Preity Zinta look better like this: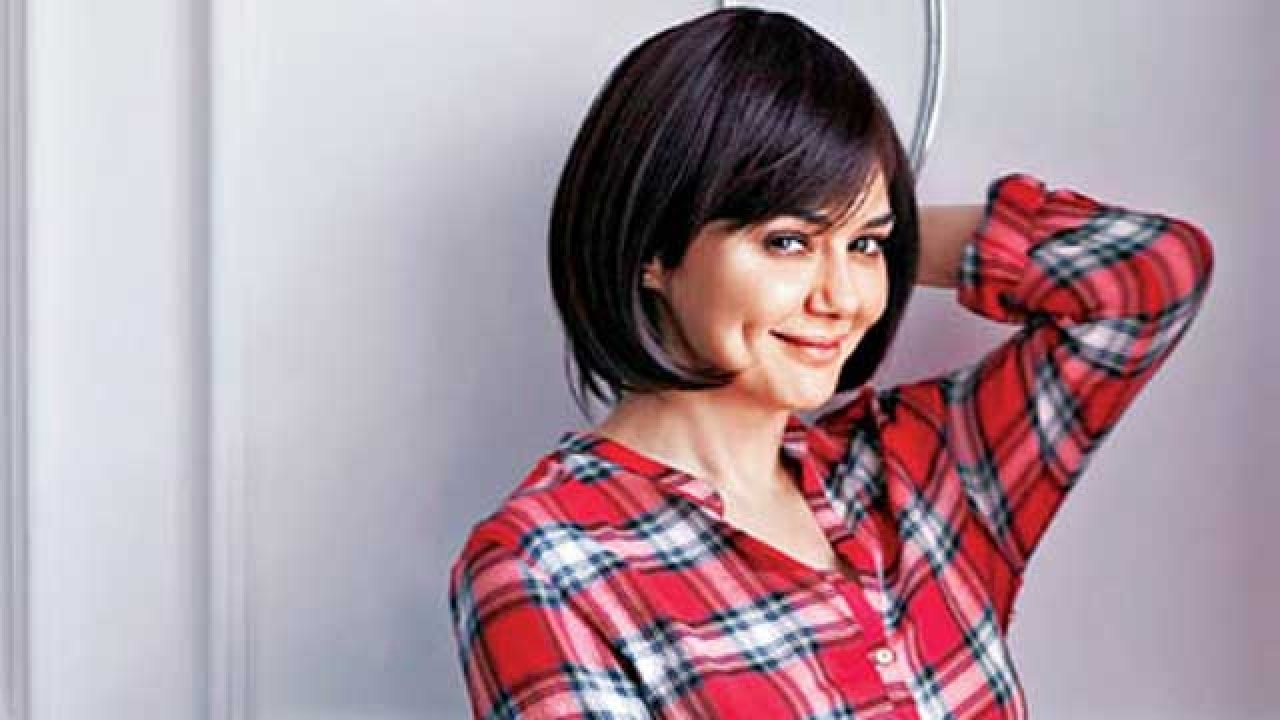 Or this:
Or this: