What a fun title! Just makes you eager to read the post, right? Way more fun than "who is the sexiest man/woman".
I just watched the new Enola Holmes movie on Netflix, which is well-made with some little clunky bits. Mostly what I appreciated about it was that it understood Sherlock Holmes' world as a place of terrible injustice, and Sherlock himself as a feminist. The new Sherlock show, the one with Benedict Cumberbatch, lost me when it introduced Irene Adler and started to make Sherlock into a bit of a misogynist. That's not the case at all, only a very superficial reading of his books would have you come away with that.
Sherlock Holmes was a fictional character and part of fictional stories written in a particular time and place. Our stereotype of that time and place was that everyone was less "progressive" than we are now. We are ready for misogyny, racism, classism, etc. etc. And so as soon as we see a horse drawn carriage, or read about a man calling a woman "Madam", that is what we expect. But that is not always the case, or even often the case. Especially with pop culture, the reason pop culture becomes popular, and remains popular, is because it speaks to the populous, the common man or woman. I'll put it another way, the reason someone would create pop culture is because they believe the populous has value, they are interested in them.
Sherlock, again and again, works for a female client. He helps woman escape abusive guardians, blackmailers threatening them for past romantic affairs, men pursuing them romantically, and over and over again simply intelligent women who have stumbled upon a mystery and know that Sherlock is the only man in England who will trust their judgement. In England at the time, women were trapped by the law and by society, and by the newspapers, and by the railways, and all the other modes of "progress", in the same way that they were freed by them. This is what Conan Doyle hit upon in his stories, the way the tools of rapidly changing England could be used to both free and trap Holmes' clients. His clients, who were often female, often lower class, often foreign outsiders, all kinds of powerless who gained power through Sherlock. Its the flipside of the other recurring Sherlock theme, his rejection of cases offered by the rich and powerful. He is egalitarian, he has no interest in helping the rich stay rich, he is only interested in interesting cases.
Popular culture and progressiveness is not about meeting some magical perfect timeless standard, it is about pushing an ever changing standard. In the time in which the object was made, what was the most radical dangerous message the filmmakers could say? What were the messages that were easy then and perhaps dangerous now? And what were the compromises they had to make to get the (at the time) more important message out into the world?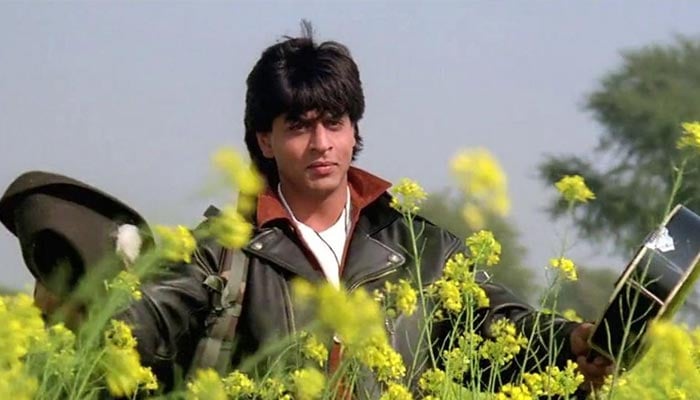 In Trishul, there is a scene where Shashi is angry because his younger sister dares to marry for love, without her father's permission. There are many scenes in which Shashi aggressively hits on woman. In today's world, this is "bad". But on the other hand, the lesson of the film is that Sanjeev, the Patriarch, is wrong in the way he takes advantage of women from his first girlfriend to his loyal secretary, and to a lessor degree that the laws of the day are unfairly restricting business (a very radical message at the time). Oh, and there are also many scenes with two confident independent working women, Raakhee and Hema Malini, who casually have romances all on their own without any thought to what their male relatives will think about it.
So we have Shashi being angry with his sister, and Shashi hitting on women. They are both casual things thrown into the film without much thought, by the rules of the time they were not issues. And then there is the main lesson of the film which, by the rules of the time, was radically progressive (arguing young uneducated but successful business people should be allowed to succeed was radical, and questioning the patriarch is always radical). And finally there are the things that at the time the film was made were not radical at all, but have become so, especially the way the two romances and heroines are handled.
If I were to look at this film through modern eyes, I would find the most important part our independent working heroines who have no cares for parental opinions on their love lives. I would hardly notice the pro-business and anti-government regulation message since that is not an issue in modern India. I would be very disturbed by Shashi's behavior, and I would be puzzled at Sanjeev's punishment since The Patriarch is always correct.
Now, if I were to look at a movie like Gully Boy through old eyes, I would be upset by the way our heroine is controlled by her family and everyone around her seems to accept that as normal. I would be confused by the lack of discussion of the governmental role and government laws in society, and by the invisibility of industry (government versus industry being the big issue of my time). And I would be delighted at how our hero is Muslim, and working class, and is able to succeed and gain respect in the world, which would have been unheard of in my era.
Do you see what I am trying to say? Popular culture moves with culture. Things that were unthinkable a few decades back are now accepted, and things that were accepted are now unthinkable. The only film that perfectly fits the rules of today is the film made today, because the rules keep moving.
What matters to me is honoring the fights of the past by recognizing that in the past they WERE fights. Look at Prem Rog and say Rishi is too old, the plot is too extreme, but also see what it is saying about widow remarriage. Maybe now this all seems over the top and old-fashioned, but it mattered THEN.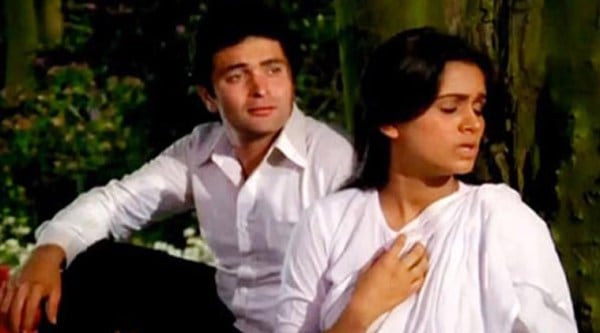 There's a trend today of clickbait articles that say stuff like "I rewatched [beloved film of 20 years ago] and now I hate it as I see that is really [racist, sexist, rapey, whatever]". Well, sure! Because you saw it 20 years ago when it was 20 years ago. At the time you saw it, it wasn't racist, sexist, whatever. Because it was of the time it was. And you were of that time too. Now you are coming back to it in the present, and you see it differently. You can't look at it through your eyes in the present, you have to look at it through your eyes then, see why it mattered to you THEN, see what it was saying to the world as it was THEN, not as it is now.
And the corollary, when looking at the films of today make sure you are looking at the world as it is today, not as it was yesterday. Aligarh is more progressive than Shubh Mangal Zyaada Saavdhan, Ek Ladki Ko Dekha To Aisa Laga is also. Because they released THEN. They released before homosexuality had been given the governmental seal of approval in India, before it was an acceptable thing to support, before it became the kind of topic that could lead to a hit box office. It's not about the content of the films alone, it is about the times in which they released.
Okay, that's all I've got, what do you have?