Happy Birthday Filmikudhi!!!!!! This is great, I am never going to forget this date, it's as good as Angie being born on Allu Arjun's birthday.
This is a gift to you, and to me at the same time. Because we have very similar tastes and the things you like talking about are the things I like talking about. And we both like talking!
Love Aaj Kal 2020 and emotionally abusive mothers. You defined this for me in our discussion of the film, that Sara's character was a victim of emotional abuse and that is the source of all her strange behavior. But isn't it interesting that no one besides you (including me) was able to label that behavior?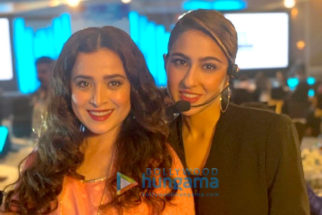 Is it because it was emotional abuse? We didn't see her mother hit her (I don't think) we just saw her yell at her, and give her erratic strange advice. The mother-child relationship is always emotional, is it possible that the audience simply accepted this heightened behavior without questioning it in the same way we might accept it in real life? Or, as in real life, thought of it as the exception instead of the norm ("well, that was weird, but maybe it was a really bad day and an unusual fight")? Although Imtiaz also was sure to include the flashback post-interval showing that this behavior was NOT unusual, but was in fact normal for their household.
Or is it because it was mother-daughter? Mothers are given such a privileged position, while the father is the "enemy", the mother is the "ally". The idea that a mother could be bad, could be someone you need to challenge and fight against, is so alien to everything in every culture.
And then there is the issue of the manner of the abuse. Sara's character was seemingly the ideal young modern Indian woman. She wasn't being forced into a marriage, she wasn't being harassed or stalked outside the home, she was encouraged in her career. The anti-abuse towards women messages in Indian society are about mothers-in-law, husbands, fathers. They are about women not being allowed education, forced into marriage, trapped in a home. Sara suffered none of those results, but that does not mean that she was not abused.
The Big Bang Theory, Romance and Feminism and a Remake. The Big Bang Theory! Commonly dismissed by uppity media scholars as populist trash. But if you actually watch it, remarkably feminist and romantic and well-constructed. It started with a simple idea of 4 "nerds" who interact with the new attractive young woman across the hall. But then it quickly developed into a balanced 7 lead show, 3 women and 4 men, focused on the slow growth in many ways of all 7 characters and the development of 3 central relationships.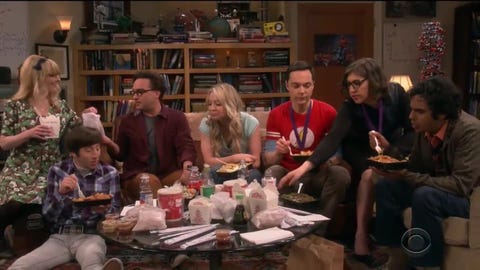 We have a young pretty actress who is initial insecure in her relationship with a successful scientist, breaks it off impulsively, then comes back to him when she is more sure of herself and grows into a confident successful saleswoman. We have a sweet nerd who is always kind of a "beta" type and loves the actress from afar and can't believe his luck when they get together. We have a ladies man who is over the top and extreme, until he starts seriously dating a sweet young fellow scientist and quickly marries her and is all about her and vice versa from then on. And we have our autistic super smart scientist who has never thought about love or intimacy until he meets his perfect match, a gawky eager equally smart young woman.
Okay, tell me what you like about this show! Which romance is your favorite? Which heroine is your favorite? And, most importantly, who should we cast in an Indian remake?
Is it Perverted and Wrong to be attracted to Old Amitabh?
I mean, obviously YES. But Filmikudhi says "K3G and Mohabbattein Amitabh was such an alpha, powerful, grumpy, meanie that I wanted to tame! And in Bhagban he was just so romantic."
What does everyone else think?
Oh, and finally: