Christmas Movies! YAAAAAAAY! I watch them, I sew, I wrap, I cook, I clean, my December goes by. They are not really made to be watched closely, I think, they are made to be thrown on the TV to stop the kids from screaming, or else to play in the background for company as you complete a thousand and one tasks.
Home Alone as a Telugu Big Family Movie with a Feminist Message
I saw Home Alone for the first time this week. When it came out I was 5, and therefore Too Young. My Dad and big sister went to see it and I stayed home with Mom. And then for 30 years I never watched it because I had it in my mind that I was Too Young. Anyway, finally saw it. And it is….not my favorite. But it could so easily be a great feminist Telugu family movie!!!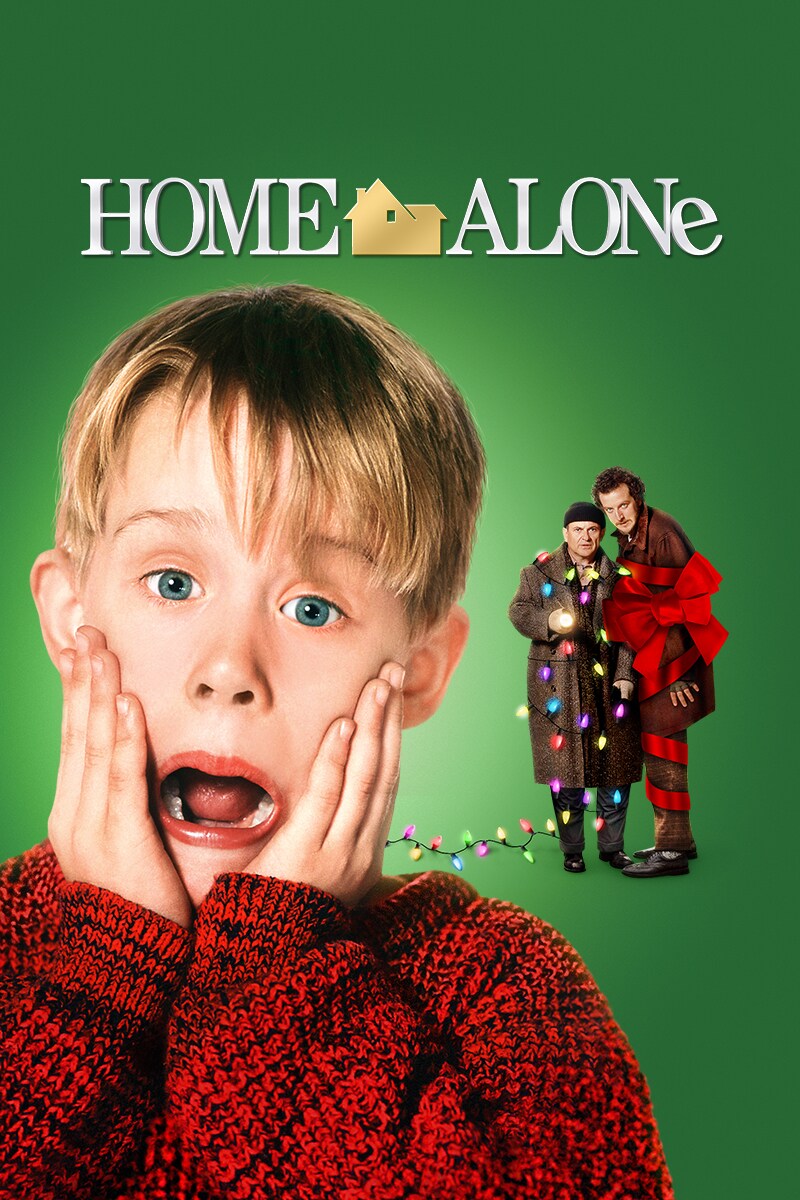 Original plot: very large house, very large family, and our hero is the youngest who gets a bit lost in the shuffle. Everyone rushes out the door for a big family vacation and forgets the hero, who ends up staying home alone. The trick of it is, while his parents are freaking out once they realize what happened, he is actually fine. He goes to the store, he feeds himself, he does laundry. He even fights off the burglars who are trying to rob the house. And then at the end he realizes he misses his family and his family realizes they miss him and everyone is reunited.
Ready for my clever twist? There is a particular kind of (horrible) Telugu movie that is all about Family Values, meaning "a huge family living together in a combined household and blindly forgiving accepting all the men while holding the women to high standards until they are married off". The best part of Home Alone, the real hook of it, was the idea of this large family that overlooked and discounted this one small member, and then when he was left home alone, turns out he was totally fine. His family underestimated him, and he came into his own when he was alone. Now, what if we move that to a Telugu family movie and make our protagonist into a young woman who is powerless and overlooked? Wouldn't that be GREAT!?!?
As I see it, the family is preparing to leave for a big family wedding. At the top of the family is the patriarch (of course), and then the matriarch, and then the middle-aged sons, and then the grown sons, and then the middle-aged daughters-in-law, and then the young children, and somewhere in there lost in the shuffle are the young unmarried woman. There are three young woman, the oldest is beautiful and proper and is the bride of the wedding everyone is preparing for. The youngest is talented and just got a dancing scholarship and everyone is very proud of her. And then the one in the middle is a little quiet and plain and people keep forgetting she is around. Which is how everyone leaves for the wedding early in the morning and forgets that she is sleeping in the outhouse. Her father finally realizes it hours later and starts the long journey home, thinking his fragile inexperienced daughter will be in danger. No one else really seems to care about her, her mother is dead (another reason she is overlooked in the family) and her uncles are more worried about the family honor than her safety.
Back home, our heroine at first is a little bit timid, but once she realizes she really really has the house to herself, she goes crazy! She makes chai and gets to drink it first while it is hot instead of waiting for everyone else, she gets to watch the TV shows she wants to watch instead of her uncle's news shows or her aunts soap operas or the kids cartoons, she gets to turn the fan on so it is aimed at her, everything is awesome. Eventually she runs out of some supplies and has to go into town to buy them. At which point, hmmm, I guess she gets help from the young fast talking taxi driver of the village. He figures out she is home alone and feels a little protective, but also respects her because she is successfully taking care of herself.
And then the burglar plot is introduced, Bad Men in town who know about the family wedding and are planning to break into the house. Our heroine sets traps and does all kinds of clever things to defeat them all on her own, with some help from taxi driver, only he is kidnapped at the pivotal part of the plot so she has to defend herself and rescue him.
It ends with her father coming home and being impressed with how well she took care of herself, then standing up to his family on her behalf and saying she shouldn't just be stuck at home all the time, she should be allowed to choose her life. And then a twist of, once the family tells her she can choose (and we think she is going to choose the computer program she was dreaming about at the beginning), we cut to the family arriving at the small home of the taxi driver, because she chose to want to marry him.
I'm thinking:
Heroine: Bhumi Pednakar
Hero: Dhanush
Nice Father: Pankaj Tripathi
White Christmas Post-Independence Bombay Film Story
White Christmas! This is a long time family favorite. And I am aware that it is hokey and a bit silly, but at heart it is about something real, PTSD and post-war issues. It's not called "PTSD" because that didn't exist for the WWII generation, but it is about the sort of lingering effect of the war on everyone involved. To translate that to India, the first most important thing is to set it post-Independence so we can translate WWII to the independence struggle.
The plot of the original is a romance and a touching post-war picture wrapped together. Our heroes are two successful performer/producers who met during the war and go to see a sister act as a favor to another old war buddy. They fall in love with the sisters and follow them to their next job, at a country inn. And they discover that the inn is owned by their old commanding officer who, post-war, is struggling to feel useful and worthy. They move their show to the inn to help the officer, and put on a big surprise spectacle bringing all their old army buddies together to honor their commanding officer and show him that he does matter. And get together with the sister act.
So, the sister act romance plot, that's the easiest to translate. Obviously our heroes are successful Hindi film producers, and the sisters are struggling stars in another industry, they go to check them out, end up falling in love, and offer them a contract in Hindi film. But first the sisters have to go on location to do one last movie, our heroes follow them, etc. etc.
The trickier part of it is the WWII stuff. It has to be something almost universal in experience, but also strongly emotion and painful and stuff. The closest I can come is the independence struggle. So let's say our two heroes were part of an independence cell in their town, that's how they met, the older hero was a performer who did independence work, and the younger one was a student who did independence work and aspired to be an actor. Their commander in their cell was a noble brave smart man who had given up his family wealth to fight for freedom. The younger hero saved the life of the older one and then guilted him in to helping him get his start in show business. They went on to become super successful Bombay film producers. And then one of their old friends from the independence cell reached out and asked them to go see his sisters working in their little Marathi language film. They like the sisters, and the younger hero convinces the older hero to go on vacation to a country inn where the sisters are going to film a song for their next movie. They arrive to discover their wise brave noble independence commander is now impoverished and trying to scrape out a living by renting out his family home. They trick him by claiming he would do them a favor if they could rent his house for filming their big big fancy movie. The film crew takes over the inn, there is increasing romance between the young people, and in the middle of it the heroes realize their old commander needs respect more than money. So they put out a call through a film magazine interview for everyone who was part of their cell to make their way to the Maharashtrian village on Independence Day, and they surprise their commander with a big celebration of him, proving that he hasn't been forgotten. So Sweet!
Princess Switch Remade Straight
This is already the perfect Indian movie. Our heroine is a humble baker who travels to a kingdom for their special holiday baking contest, along with her best friend and business partner. The prince is engaged to a princess who is visiting for the holidays and she looks JUST LIKE the humble baker. The princess asks to trade places with the baker for a weekend so she can live like a "normal" person. The prince is supposed to be out of town, so the baker just has to go to a few formal events. Only then of course the prince's trip is canceled, he decides he wants to get to know his fiancee and they start to fall in love. And meanwhile the princess is having a great time being "normal" and falling in love with the baker's best friend. In the end the truth comes out when the Wise Queen figures it out and arranges a reveal. The prince confesses his love to the baker, the princess reveals herself to the best friend and says she loves him too, happy happy!
It's just the perfect movie, right? Seeta Aur Geeta but with royal engagements and no evil relatives. Sonam Kapoor should produce and star, and Dulquer can be the best friend and Fawad can be the Prince. And it will be Everything Good.