Genevieve brought this up, and probably only she and I will care about it, but whatevs! It's my blog, and I just want to make the two of us happy!
Seven Brides for Seven Brothers, The Original!!!!
See, the thing about the original 7 for 7 is that it was ALL about the dance. Very very loose plot that was structured entirely around allowing for large all male dance numbers. Boys don't usually get to do really really cool dances, but making them 7 brothers who live alone in the mountains really opens things up.
The Satte Pe Satte remake removed the dancing and replaced it with alllllllllllllllllllllllllll the plot. Personally, I like that, plot is good, especially insane plot. But dancing is also good, let's think about what a dance focused cast would look like.
Very easy translation to a primarily dance based Hindi movie! Cast two strong actors and non-dancers as the oldest couple, then load the cast with 6 really good young male dancers, and 6 pretty good young female dancers. Remote farm, 7 hot brothers (INTRO DANCE!), oldest goes into town and finds an unconventional woman to marry, woman cleans up the hot brothers (DANCE!) they go into town to the big festival (DANCE!) and find 6 women who they romance (LOVE DANCE!). But then they have to go home alone and are sad (SAD DANCE). Until their older brother gives them a pep-talk (PEP TALK DANCE) and they go into town and kidnap their girlfriends (no kidnap dance, too serious). They get home and the sister-in-law tells them all off (GUILT REGRET DANCE). But as time passes, the couples fall back in love in general (LOVE DANCE). Until by the time the bridge is rebuilt or whatever cut them off and the families show up (FAMILY ARRIVAL FIGHT DANCE), the couples are in love and want to get married. And then there is a mass wedding (MASS WEDDING DANCE).
Shahrukh and Juhi can be the older untraditional couple. She's a hardworking spinster trying to keep a small farm going, he's the devoted older brother who set his life aside to raise his siblings. They meet at the monthly farm market thingy, he immediately decides she is the perfect wife to take home and fix his house/life, she takes a leap because she is non-traditional.
But who are the 6 younger brothers who are all awesome dancers? I've got a couple, but then I'm stumped:
Shahid Kapoor (started as a dancer, still awesome at it)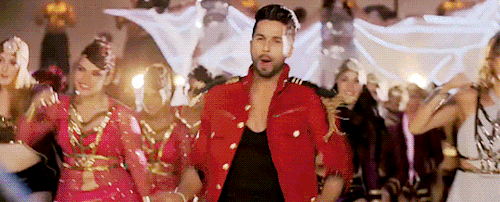 Varun Dhawan (started as an actor, but great natural dancer)
And then we need 4 more
Similarly, who are the 6 women?
Shraddha Kapoor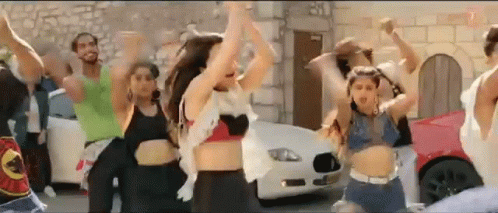 Nora Fatehi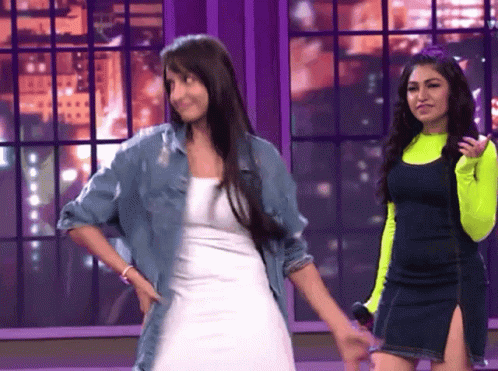 Sanya Malhotra
And then 3 others
Help me! List out the names of 6 really good dancers of the younger generation!