Wow, this is going to be surprisingly hard! I started just thinking about AK vs AK, and then I started to remember all the others.
Feel free to do write in nominations! These are just the movies I have seen/reviewed.
Also, let us define "best Netflix release"!!!! It can mean "best movie", but it can also mean "best film to release specifically on this platform". A topic that is very narrowcasting, and yet at the same time good for a global audience to see.
Axone
A story about Northeasterners in Delhi. A community with issues that the wider global audience has no idea about, and a kind of funny movie that would never have found a wide release but can have more people watching it from India and around the world through Netflix than it could through film festivals etc.
AK vs AK
This is probably the best made film as a film on this whole list. And it certainly would have gotten a theatrical release. But it never would have been a big hit. Releasing into the vacuum of lockdown on streaming probably gave it more buzz and attention than if it had released in theaters with competition from the other big Christmas movies.
Bulbbul
Always planned for a Netflix release, short and poetic and strange, with a strong subtle social argument. And just a remarkable unusual amazing movie.
Raat Akeli Hai
I should say, this is not my favorite, but it is a very good movie so I feel like I should include it. Nawazuddin doing a different sort of police role, Radhike Apte doing a great femme fatale, it's all good.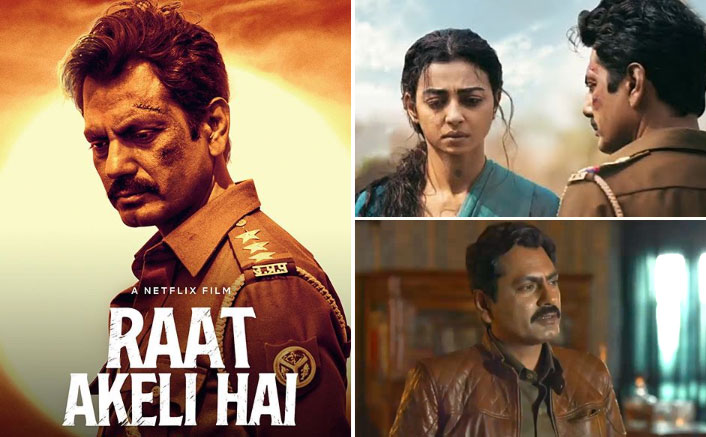 Ludo
This is another one that should have released in theaters but, if it had, it would have been overshadowed. Releasing in the streaming vacuum gave it some attention. Great cast, great story, really interesting and happy. And Abhishek! Definitely best star cast of all of these.
Cargo
Technically released before 2020, but only played at film festivals and stuff. It was Netflix streaming that gave it a solid platform and let all of us who knew about it but hadn't been able to see it a change. Original, strange, beautiful, everything good.
Other Stuff
There's loads of other movies released on Netflix that I'm not thinking about, feel free to do a write in vote! Also, if you are looking for stuff to watch, ALL of these are really really good, so you should watch ALL of them.
What's the one you think is best?
I am having a REALLY HARD TIME with this! It's definitely, for me, AK vs AK or Axone or Bulbbul but it's super hard to pick. I guess I am going with Bulbbul?