The West Wing! Just recently added to HBO so you can watch it all straight through for the millionth time! It's smart, it's funny, it's pretty, and it's soooooooooooooooo romantic. Cannot recommend it enough. Except for those other parts that are so stupid they make me want to throw something at the TV.
Let me start by acknowledging all the great things about The West Wing. First, for me, the romances! It's a great show for avoiding predestined love stories and just going where the chemistry is. There are so many unexpected little moments of romance that you could DIE. Just, amazing.
Second, all the relationships. Mentorship, parent child, friendship, all of them dealt with in a much deeper truer better way than you will ever see in another TV show. There's one episode about father-daughter relationships that I still think about for how perfectly it captures the way we misunderstand each other ("Ellie", it's beautiful).
And third, the words! This is a show written by someone who just loves words. So many running jokes, so much wordplay, it's just plain exciting to watch. And all three of these factors work together just right, the words draw you in at the start, the relationships make you curious and keep you going, and then the romances sneak up on you and you are in love.
I watched The West Wing and more or less loved it. And then I thought, "I should watch more Sorkin" so I decided to try Sports Night. I got to about episode 3 maybe and there was a storyline about a smart sensitive special character who is forced to go off with two mean hunters who kill a doe and her fawn and laugh about it. And it traumatizes him and everyone is very sympathetic about this terrible experience of having to go off and be with mean hunters.
I'm watching this thinking "wait a minute. I don't know much about hunting, I've never hunted, but even I know that there is a massive overlap between hunters and conservationists. And that killing a doe and fawn is HUGELY regulated!!!! Pretty much everywhere! Because of laws HUNTERS PUT IN PLACE!!!!" It's not that it's wrong data, it is that it is so extremely wrong it reveals a general disinterest in doing any research or consideration of anything outside of your own perspective AT ALL.
And that made me go back to The West Wing again with a bit more of a critical eye. The first thing I noticed was the issues with the data dump. People talk really fast on this show about really complicated issues, but if you manage to actually catch what they are saying you will realize it is often WRONG.
This goes back to a bigger problem with people who are really really smart and think that means they don't have to learn anything. Aaron Sorkin is very very smart. And he decided to write this show all by himself. It was an insane work schedule, everyone agrees on that. Super long days, many rewrites, many reconsiderations, and a lot of perfectionism. This isn't how a TV show has to be. It's not how anything has to be, delegation is a thing! Delegation lets people be less burned out and miserable, lets people have more opportunities for personal growth, and in the end gives a more rounded product.
But of course, Sorkin doesn't do that. He thinks he is the smartest person in the room, and maybe he is, but that doesn't mean he is the best at absolutely everything. Everyone has knowledge gaps, everyone has talent gaps. You need to be open to working with others. If you don't pretty soon the quality is going to go down.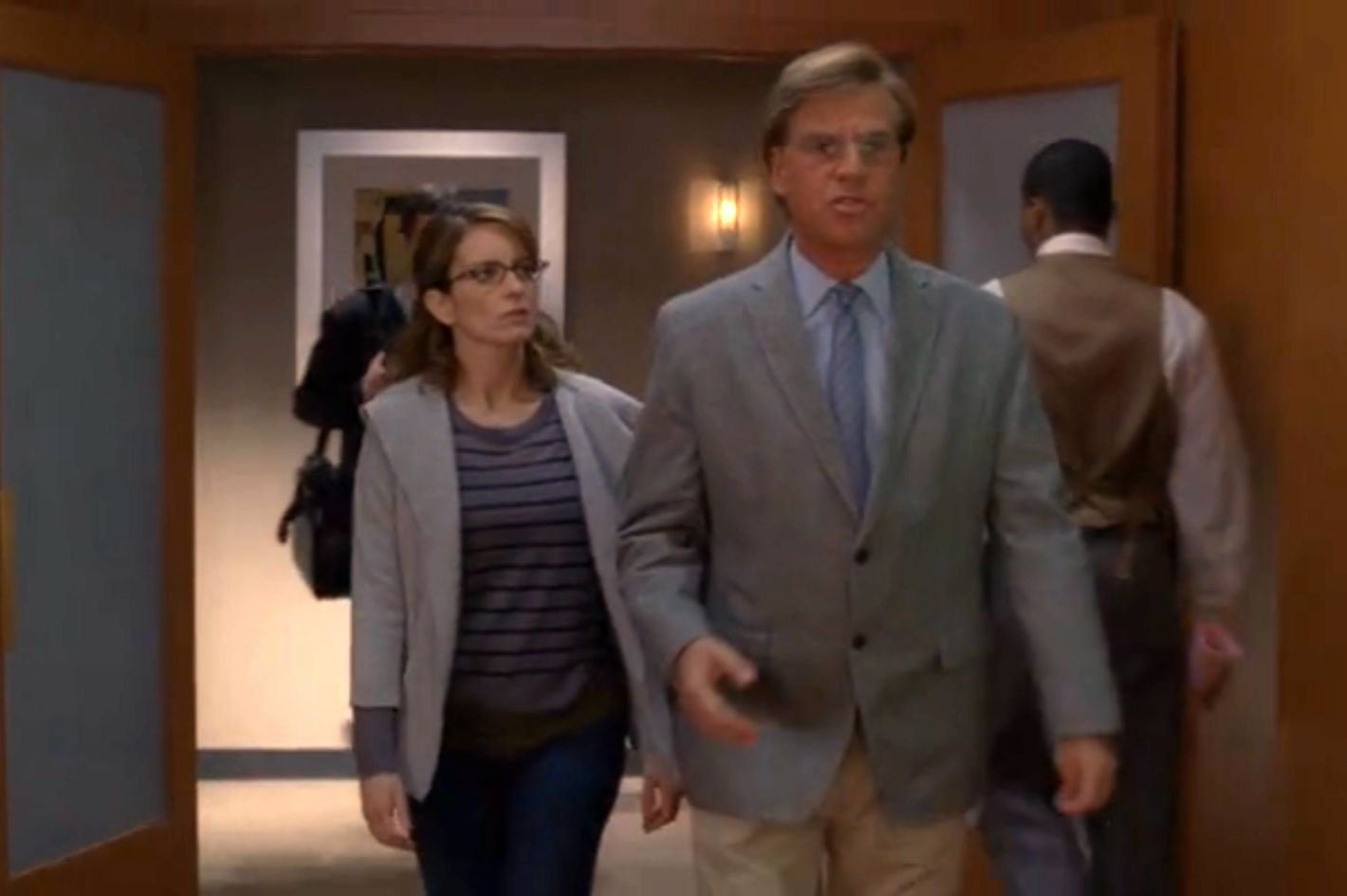 This tends to be a very male problem, because it is something that is indulged in men. Aaron Sorkin can miss deadlines and offend people and still have the confidence that makes everyone believe he is a God and cut him a lot of slack. And the same for so many other male artists, and men in other fields as well (academia, law, business). So long as you are talented, everything will be excused.
Let's take this back to The West Wing. There's a surprising number of pure factual errors in the "data dump" sections. But on multiple watches, there are more subtle problems that start coming up in how the characters and relationships are handled, especially the female characters. Sorkin isn't a woman, but somehow he has decide he can write women without ever working with a female writer or really thinking about anything he says AT ALL.
I think The West Wing is Sorkin's best work, because of Allison Janney. She is such a force that she MADE him make her character better. And then you set aside her and start to realize that all the women in the show are kooky and a little crazy and ultimately there to serve the crazy dreamy vision of the men around them. The men have the vision, the men have the moral questions, the men have the Big Things. The women are just there in the background. It's a huge blind spot in Sorkin's writing, but it's also a blind spot to a blind spot. Does that make sense? I don't expect Sorkin to be able to write every single character perfectly, but I expect him to know that he can't do that and reach out to collaborators who can help him.
It's not just women. Women are the obvious part, because they are over 50% of humanity, but any Sorkin character who isn't an upper middle-class white collar super educated man just isn't quite right. It's the least problem in The West Wing because the reality is that the setting will be mostly upper middle-class white collar super educated men. But every once in a while there will be something that just hits completely wrong in the most obvious way. Race, sexuality, poverty, religion, all of these issues where Sorkin chooses to bury his head in the sand and insist on his own vision.
And in the end, it falls apart. Sorkin was fired, or burned out, or something after the 5th year of the show. And no one left with him. Isn't that interesting? He had this whole vision of himself as an amazing genius who didn't need anyone else, and then he left, and everyone got to work actual regular hours again and were kind of okay with that. On the other hand, the show did have this just massive dip in quality after he left. So he was really really important, he just believed himself to be even more important than he actually was.
Which brings me to the 3rd era of The West Wing. Debora Cahn was the replacement writer for Sorkin, after a bit of shuffling about. And suddenly the show may not have been as brilliant and original as it was in the Sorkin era, but it was way more steady. The facts check out a lot more than they used to, partly because there were less facts. The show didn't try to prove itself as super super smart any more with a big data dump. The characters are flawed, not Nobly Flawed, but actually make mistakes and do truly dumb things and then learn and do better. And the women take a shared lead, finally. So many female characters introduced in the last few seasons, and the existing female characters brought to a much higher level than before. Debora Cahn went on to work on Homeland, Grey's Anatomy, and Fosse/Verdon (see the trend of great female characters?).
Sorkin was a better writer than Cahn, for sure, probably one of the greatest English language writers in the world today. But he was not a better showrunner. Does that make sense? Cahn found her limitations and worked within them, reached out for help when she needed it, balanced the characters who spoke to her (the women) with the character she had to struggle slightly more to understand (the men). Along with everything else that it is, The West Wing is a fascinating study of how different working methods lead to different results. Do you want uneven brilliance or steady quality?
And a bigger question, should we ever accept uneven brilliance or should we insist that even the brilliant manage to provide steady quality too?
And of course the biggest question, are Josh and Donna going to be together and happy forever and ever? And do we want them to be?