I finished the HBO series! And it was fascinating and infuriating and something that I feel like everyone should know about if they are interested, even if they don't have 4 hours to spare or an HBO subscription. So here is my quick summary of thoughts as someone who actually saw it, feel free to ask questions about anything else you want to know in the comments. Or not read this post at all if you feel like you already know enough.
I have always found the Woody Allen abuse allegations situation very confusing. I had this sense of Mia Farrow as this unstable woman with a ton of kids who somehow had a sick need to be needed, and Woody Allen as a kind of creepy guy who liked young women. Both of them at fault, both of them odd weird celebrity people.
And now I can see that this was a crafted story. It's not two crooked people, it's one Evil person who worked very very hard to spin the world and make it seem crooked. And because he struck first, and struck without any morality or logic or care for anything but protecting himself, he has had years and YEARS of making this seem like a story with two sides.
My father is a lawyer, and he mentioned recently when I was talking about some true crime something, that in his experience there is this urge by juries and everyone to look for the grey in between. If one witness says "the car was blue" and another witness says "the car was grey", everyone assumes the car was blue-grey. But that's not the case. One person is straight up lying and one person is telling the truth. If one person says "he robbed me" and someone else says "She gave me the money", the answer isn't "he thought she gave him the money willingly, but she felt threatened". The answer is, "he robbed her and now he is lying about it".
Evil people take advantage of that instinct. So if Kangana Ranaut comes out with this fantastic story of Hrithik proposing and then dumping her, we are going to say "well, they were probably in a relationship, she just exaggerated". We aren't going to say "it is 100% completely totally fabricated". And when Woody Allen offers us the easier thing to believe, that he fell in love with his girlfriend's adult daughter and it was inappropriate and surprising and wrong, and lead to a lot of messy false accusations, we are going to believe that. He was a little wrong, Mia was a little wrong, the truth is somewhere in the middle.
But the truth ISN'T in the middle!!!! That is a false human need. Often it is simply black and white, one person is telling the unvarnished truth and the other is not.
And in this case, I feel kind of a moral obligation to amplify the truth, because the lies are so powerful and have been around for so long.
Let's take a step back. Mia Farrow's family is like 50% (at least) of the families in America, it is not a wacky Hollywood family, it is a blended family with a single Mom. She was raised in a large Catholic family, 7 kids, and wanted a large family herself. She had 6 kids (3 adopted, 3 biological) with her husband Andre Previn. And then that marriage fell apart while she was in the process of adopting another child, who she ended up adopting as a single mother. She was a single Mom of 7 kids and figured she wouldn't be able to have a traditional relationship because her kids would always come first. And then she met Woody, and he didn't want a traditional relationship, he didn't want that responsibility, he was fine with coming second to the kids and having separate houses and stuff. After several years together, he got better and better with her kids and they came to see him as a stepfather, and it was time for them to start a second family together. They had 2 children, adopted Dylan and biological Ronan. And Woody also adopted Moses, who Mia had adopted as a single parent shortly after her divorce.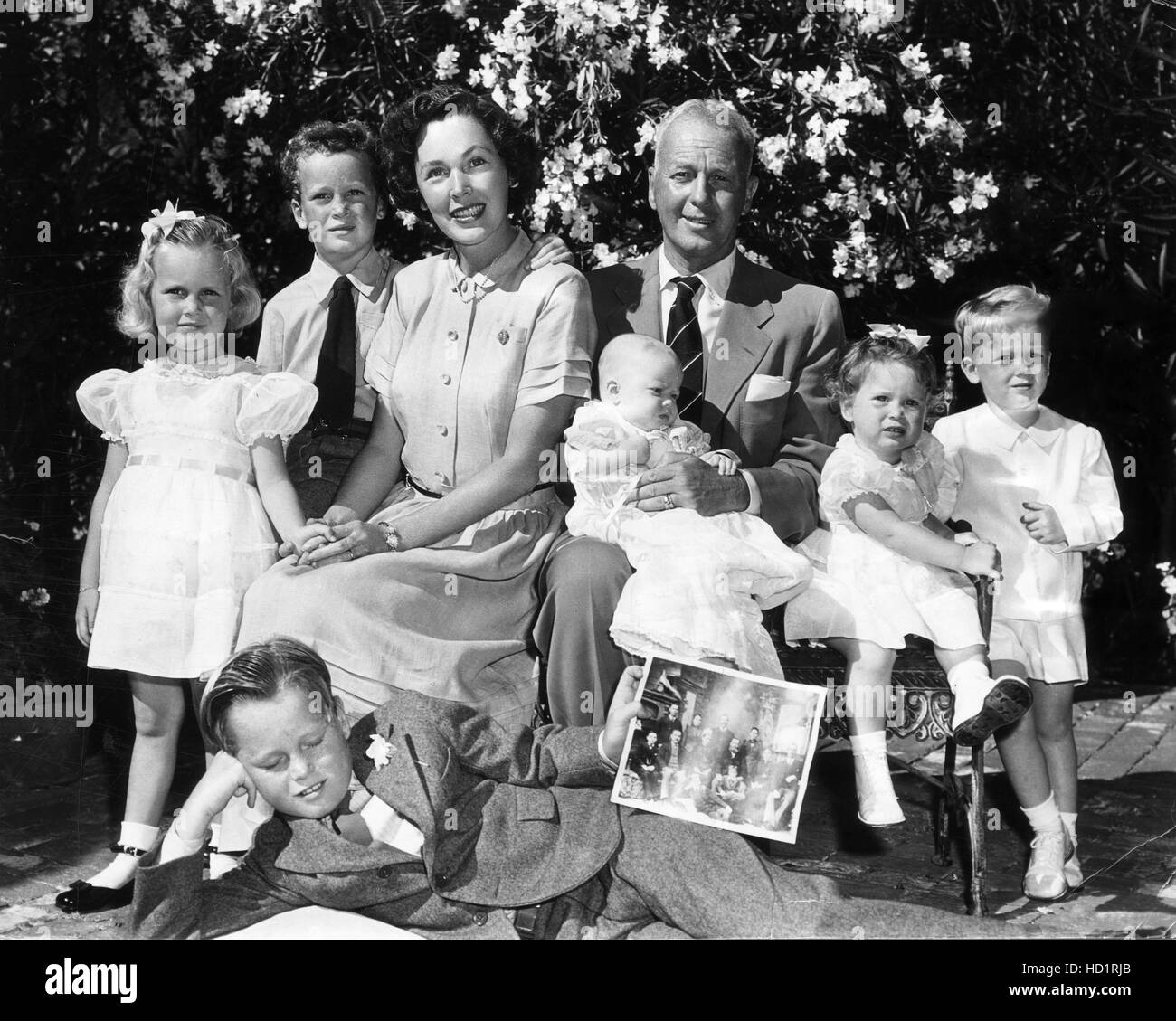 Forget that the kids are adopted, because really that shouldn't matter. And forget that these are celebrities. Let's say there is a woman who was married for 11 years and had 6 kids and then her husband left her. She had another child after the divorce and now had 7 kids, the youngest without a father. She meets a new guy and cautiously introduces him to her family and eventually they decide to have kids together. So she has 6 kids with her husband of 11 years, and now her new partner has adopted the one child who has no father and they have 2 more kids together. This is actually the typical American family, as it is today. How many families do you know where there is a first set of kids with a different father, and a second set with the stepfather? It's everywhere!!!
Where it gets weird is when Woody and Mia have their first child together, Dylan. He is obsessed with the baby. Mia thinks it is just because it is their first child, but then Ronan is born, it Woody doesn't seem to care about him. Something is clearly wrong with Woody and Dylan. Mia sends Dylan to therapy, and demands Woody go to therapy too because their relationship is not healthy. Dylan tells her therapist that she and Daddy have a "secret", she starts crying and hiding when Woody comes to the house, the other kids and their friends all understand that when Woody arrives, they can't play with Dylan any more, because he will want "Daddy-daughter time". It gets worse and worse as she gets older, but Woody's therapist tells Mia he just doesn't understand how to be "appropriate" with his daughter, and it is up to her to police him and tell him when he is being wrong (Bad people = good at picking therapists who are enablers).
And then Mia finds naked photos of her teenage daughter Soon-yi in Woody's desk and breaks up with him. Woody tells her that Soon-yi means nothing to him, that it is just sex. Mia is devastated, worried about her relationship with her daughter, trying to figure out how to move forward. And in the midst of all of this, Woody shows up at the house while Mia is gone and takes Dylan away with him and rapes her. She tells her mother almost immediately, her mother takes her to a doctor, the doctor has to call the police because he is a mandated reporter, the district attorney immediately decides there is enough evidence to press charges what with all the many witnesses to testify that Woody has always been inappropriate with Dylan (burying his head in her crotch, making her suck his thumb, etc. etc.). Child protective services also opens a case in New York and immediately confirms abuse and recommends that the father not be allowed to see his daughter any more.
And this is the point at which Woody comes out with a self-deprecating press conference about how, without meaning to, he fell in love with 21 year old Soon-Yi. And suddenly he changes the story from "molesting father and child protection" to "I'm just a helpless middle-aged guy who can't resist a beautiful young woman". And that's the story that he managed to sell, all over the world.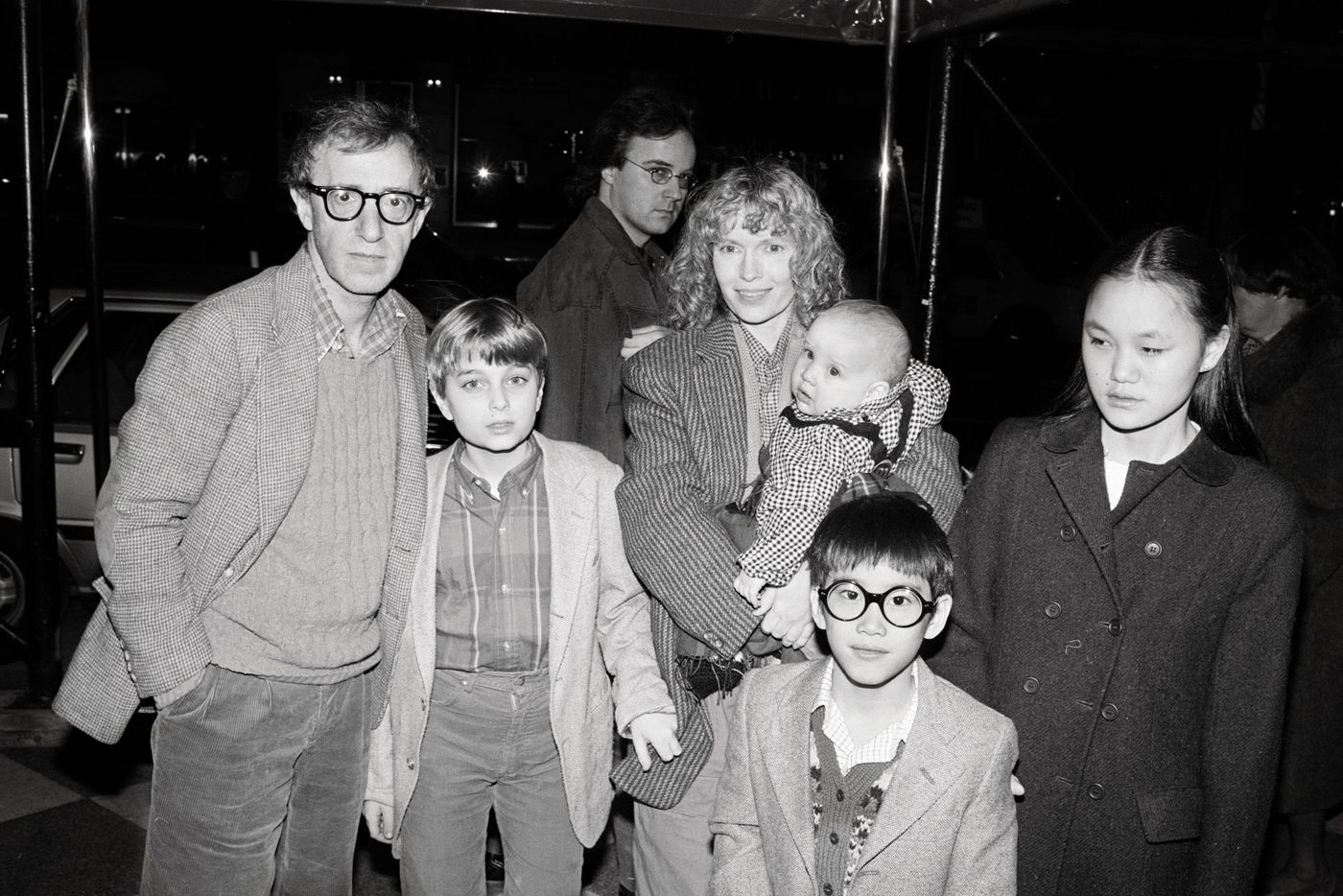 Suddenly the standard American family of older kids with one father, and younger kids with a different father, is turned into this Crazy Hollywood Lady. And suddenly this story of a father who has been sexually inappropriate with his daughter almost since birth is turned into the story of a middle-aged man falling for a 21 year old.
And why do we accept the 21 year old part of it so easily? See, that's actually what bothers me more in terms of the narrative. Woody took a truly unacceptable by any standards story (rape, incest, child abuse) and turned it into a story that we really shouldn't have accepted either and yet we did.
First, the age of "21" was a lie. Or sort of a lie. Soon-yi was rescued from the streets, the orphanage had no idea of her actual age when she was adopted. But Mia raised her as though she was 18 at that point. She and Woody got together her senior year of high school, in Mia's eventually custody case his housekeeper testified to changing sex dirtied sheets after Soon-Yi left, IN HER SCHOOL UNIFORM.
Second, Woody's art is a stream of ephebophilia (sexual attraction to pubescent girls). His love interests are always considerably younger than him, and he even showed a romance with a 17 year old high school student in the movie Manhattan. He knew the public would accept "gee whiz, I accidentally fell in love with my girlfriend's high school student daughter" as an excuse because he knew they had accepted similar storylines in his movies for years.
We also accepted "well, Soon-Yi was adopted, so Mia wasn't really her mother, or something" as an excuse. NO! That's not how it works! She wasn't adopted as a baby, but Mia raised her from age 5 or 6 or 7 and worried about her and made her part of the family. Even taking the older age estimate, she was only 9 when Woody started dating Mia and first met her kids. By the younger estimate, she was 7 (coincidentally (or not) the same age Dylan was when Woody raped her).
There's a fictional narrative that celebrities create around themselves, everyone does it, you have to in order to survive being so famous. But what is Evil is when that narrative is used as a weapon to fight against the truth. Woody Allen took his "loser" identity from his films and made us believe that he was a "loser" in life too. That he had no power, either to defend himself from abuse allegations or to resist a seductive 21 year old college student. But, NO! He is very VERY wealthy, very VERY capable of defending himself both against accusations and against a seductive woman. He had the child protective services investigator fired and the report hidden (for real, the investigator went to court to get his job back and won, and his supervisor quit her job afterwards in protest). The original psychiatric investigator team gave Woody the report before they gave it to the prosecutors, and made the investigators involved destroy their notes. And that's on top of a media blitz in which his story got out there everywhere. One thing I got from this documentary is that you want to watch for the same language used again and again by multiple people (celebrities, talking heads, journalist articles). You think it is true because the same thing is said again and again, but that is just a poison seed that has grown in many places.
That is the evil celebrities can do. It's using the lie they create as a weapon. You have to create a lie, you create a lie to protect yourself and to help promote your work, and that's okay. But it is not okay when it is turned around and used for offense, not just for defense.
The entertainment industry's sole purpose is to sell us fantasies. Start by accepting that, and not being angry about it, that just is what it is. On it's own, it is not necessarily good or bad, simply exists. But it is NOT okay when that fantasy is used for Evil.
I will take this a little farther. It's not just that the celebrities can use their fantasy to defend their own individual Evil, it's that their breaking of the truth can create so MANY horrible consequences. In the case of Woody Allen, his defense of himself ended up hurting the idea of single mothers, of adoptive parents, of child sexual abuse survivors, of overly sexualized Asian women, of every greater category of prejudice it was useful for him to weaponize. Mia at the end admits that she is still scared of Woody because "A person who has no allegiance to truth, is someone to be scared of". And she's right.