Cheese! Or, as my nephew calls it, Chiz! It's delicious, it's delectable, no one doesn't like it. Unless someone here doesn't like it. If you are a cheese hater, Reveal Yourself Now!!!!
Cheese! It was the first thing I bought at a grocery store, just for fun. No curbside order, no big 2 months worth buying trip, just strolled in and bought cheese because I wanted cheese.
I bet you think I was classy, don't you? Like, I was getting some exotic brie thing, or picking over the cheese counter to see what was interesting and new? Nope! Kraft Sharp Chedder, food for the GODS!!!!
One of my favorite cheese recipes is a block of Kraft Sharp Chedder, a paring knife, and my lap. Little slivers cut off and eaten off the knife, heavenly.
When I am being less indulgent, there's also home made grilled cheese sandwich. Spread mayo on both sides of the bread, throw it in a pan to roast, put sliced chedder on top, wait until it starts to melt a little, then slap a second double mayo'd slice on top, flip it over to the other side, cook a little longer, DEVINE!!!!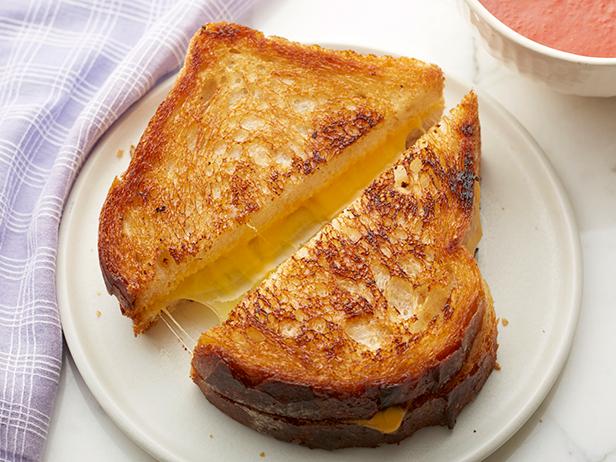 And there's also my Mom's old-school vegetarian recipes. I don't know what vegetarians do now, probably something weird with soy, but when I was a kid my Mom's standard non-meat entrees were cheese heavy. And DELICIOUS! Green beans and onions and sesame seeds and spices under a blanket of swiss cheese, or sliced potatoes and tomatoes under grated mozzerella, or spinach mixed with cottage cheese and grated chedder and baked until hot and crispy (one of my favorite recipes).
As a Midwestern American, one of cheese's most important jobs is the way it magically turns things from a vegetable side dish to A Casserole. You take your veggies, and maybe some noodles from the back of the cupboard, or some old bread, you mix it together, you put cheese on top, it's A Casserole! You've got yourself a MEAL!!! (side note: when I was a child in the mid-90s, there was a Big Deal because someone who as assigned "main course" for the neighborhood pot luck brought a vegetable dish, and vegetables = side dish, only meat = main dish. She should have put cheese on top)
Okay that's my cheese story, as a proud midwestern American who believes cheese comes in two flavors, white and yellow. What's your story?