Finally getting around to writing the "spoiler" review! Hopefully some of you have seen it by now? Because I love talking movies with y'all!
This is an ensemble movie, in the Broadway musical style. Many characters, and each of them get their big solo moment to express themselves. The "plot" of the film exists to put strain on the characters and help them reach that solo moment. The "happy ending" is simply a resolution of the internal conflicts, nothing actually "changes".
In a single corner of the Washington Heights neighborhood, Usnavi the owner of the convenience story, Nina the daughter of the car service owner, Benny the employee of the car service, and Vanessa the employee of the nail salon all interact. There is also Nina's father, and Usnavi's adopted Grandmother and young cousin. Over the course of a hot summer, Usnavi considers going back to the Dominican Republic, Vanessa struggles with her dreams of being a fashion designer and her love story with Usnavi, Nina struggles with her identity as a first generation college student from an immigrant community, Benny and Nina fall in love, the Grandmother dies, and the young cousin is revealed to be undocumented. There's also a winning lottery ticket, a power outage, and the threat of gentrification. But really, the only things that "happen" are internal.
Usnavi came to America as a child. He remembers the Dominican Republic from his childhood, and he remembers it as a beautiful place. His parents died after his arrival in America, leaving him the convenience store. He is living their American dream. But would they want him to stay in America working in the same place at the same store, or go back to the Dominican Republic? And what does he want? What is his "real" life? He reaches the point of buying a ticket to the Dominican Republic and considering going, but ultimately he remains in New York. This is his home. Not because of his heritage or his memories, but because of the people. He loves Vanessa, he loves his cousin, and he remembers his grandmother here even after she is gone. He will stay for that.
Nina's struggle is a fascinating one. She is introduced as the "girl who made it". She got a scholarship to Stanford and now is home for the first time. But she doesn't want to go back. The film takes its time making clear why she doesn't want to go back. At first it appears she might have "failed", she is ashamed to admit she flunked out. But no, she got straight As, she is fine there. And then it seems like it is just the money, she doesn't want her father to sell his business for her tuition. But that's not quite it either. And then finally she admits what is at the heart of it. The school is racist, her roommate accused her of stealing, at a banquet she was assumed to be a waitress. It's just too hard, too alien, she wants to be home. Her resolution is my favorite. She still hates the school, she still identifies with her home. But she accepts a few years of exile so that she can come back better trained to help her community. There's no simple lesson that college is awesome, or home is the best, it is an acceptance of the reality that sometimes you need to be unhappy for a few years.
Vanessa is ready to leave. While Usnavi is ready to go back to the Dominican Republic, she is ready to leave her heritage behind her, transform herself into fully "American", to move to a majority White neighborhood. But when she gets that chance, she finds she doesn't want it. Her creativity, her identity, her joy is all gone. At the last minute, she wants Usnavi and her home. And she makes the big gesture to convince him to stay, to convince him that he should meet her in the middle and stay in their little bit of home within America.
And then there's Benny. In the original play, which I looked up, he has a much more complex journey. In the play, he expected to take over Nina's father's business someday and resents being overlooked. He also struggles because he is Black American, not an immigrant, and the immigrant community looks down on him. He is beloved and mentored, but is not good enough to be with Nina so far as her father is concerned. All of those levels are removed in his film character. He comes from a troubled background, has been adopted by Nina's father and the larger community, and he is in love with Nina and trying to figure out how to be with her while she goes to school far away. His journey is more just to provide part of Nina's homesickness, and a confident contrast to Usnavy's identity crisis. But thank goodness, the actor with the most star quality in the whole film plays the role! Corey Hawkins is amazing and I can't take my eyes off him, so I cared about his character even if the script didn't give him much. And I was happy when he and Nina got together and seemed committed to something long distance.
What all of these characters have in common is that they are Dreamers. That is, people brought to America as children. Their parents decided for them what their lives would be, even more than parents usually do for children, and now they have to take a step and decide what THEY want their lives to be. Do you run back to the homeland? Do you ran forward to assimilation? Do you just keep working day by day and not think of more than that? The end conclusion of the film is, your home is where you are. Your people are the people around you. Don't think of this as a transition place, a transition neighborhood. Embrace it.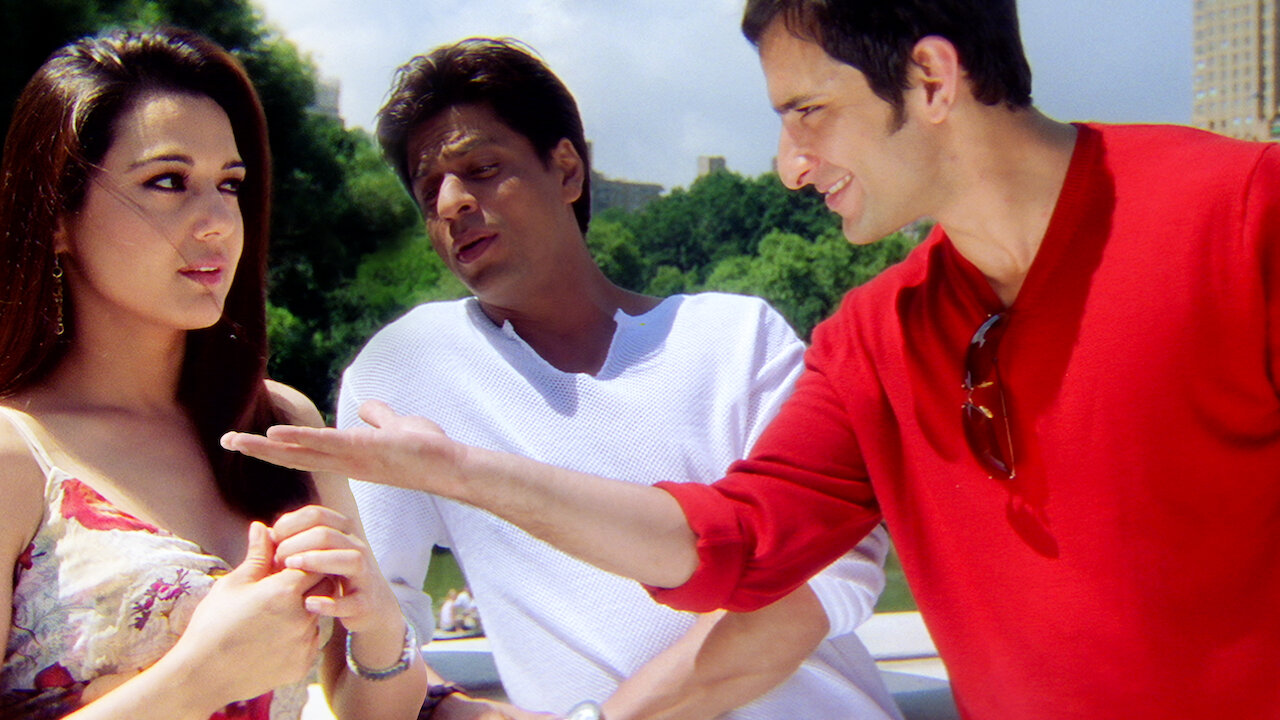 At the end of the film, we flashforward to see that Usnavi is still running the convenience store on the corner, now married to Vanessa and with a daughter they are raising in the neighborhood. We don't see what happened to any of the other characters. But we don't have to. The point is that the store is still there. So long as there is this central place for the immigrant community, they will be okay. The place and the people are all tied together.
I saw this movie with my parents, and my Dad complained a little about the hanging threads. But to me, I saw the open ending as a choice. A closed ending is the easy answer. Saying "and then we solved all our problems and lived happily ever after" isn't real. The real answer is, "and then I decided to keep the store open and see what happens day by day" and "I decided to go back to college and see what I could make of myself" and "I lost my job because my boss sold the business but I will keep working" and "I decided to let someone in and take a chance on love and see where it takes me". Even, "I went to a lawyer to ask for help to get my undocumented cousin a green card, and we don't know what will happen."
This is a story about a particular community in New York City. It's a story about the immigrant experience, I can relate it to my family and the moment we moved from the ethnic enclave generations back into the homogenous world. But it's also a story of change. Change is a constant, change is something everyone has. The idea of a dream you can achieve and then be done with life, that is the falsehood. None of the people in this film achieve their dream. They just keep going, keep living, keep doing the best they can day by day by day, and that's all anyone can do.