If y'all don't follow Taran on twitter, you should. He does all this really basic reporting before anyone else gets it out there. It's a one stop shop for the news you need.
I'm just gonna repost Taran's lists and then say which ones I am excited about and you can say what you are excited about in the comments and also "what the heck is that one?" and "oh wow, I forgot that was even happening".
2021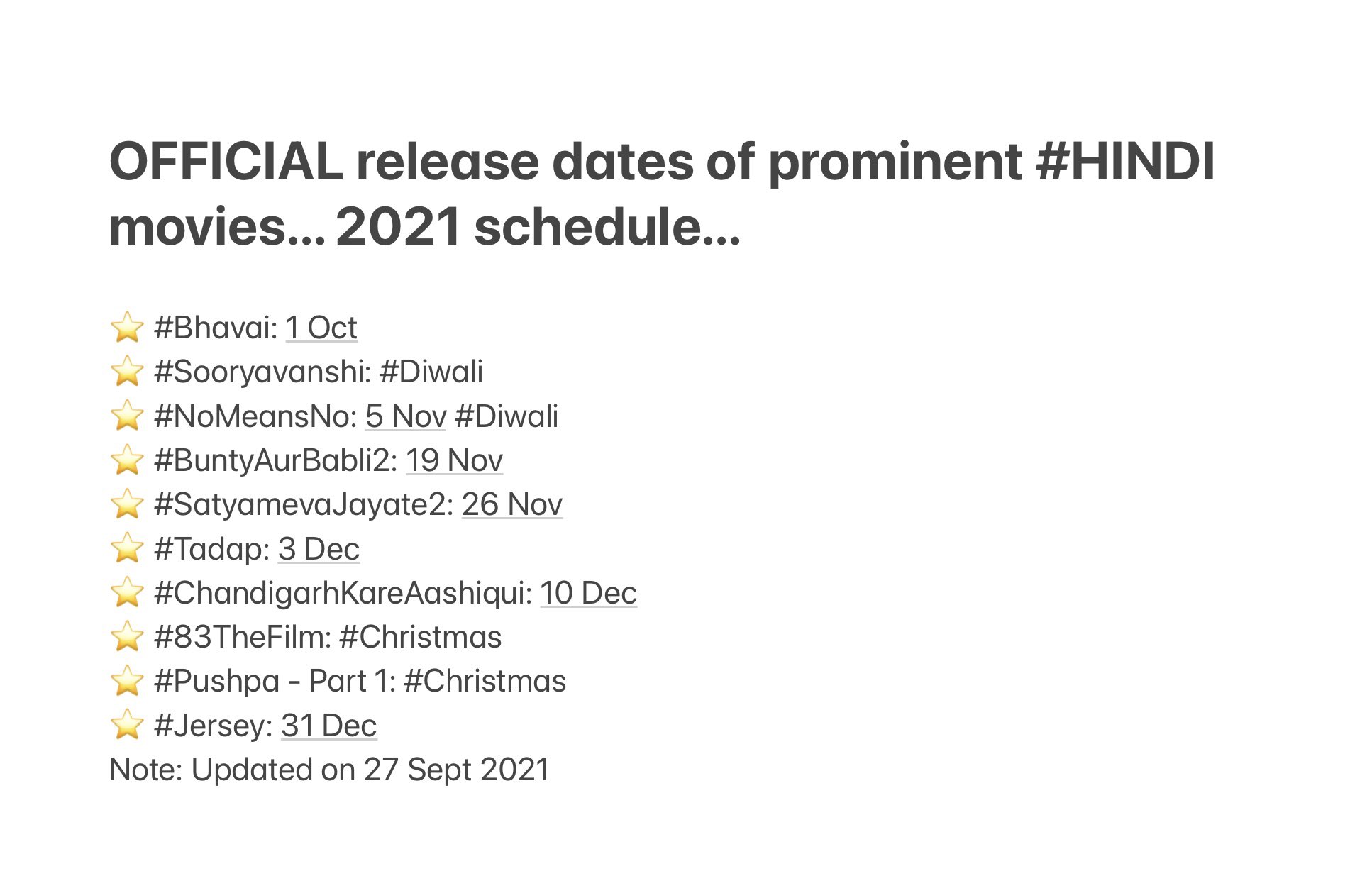 Sooryavanshi is an Akshay movie, which is ick, but is also Rohit Shetty, which is YAAAAAY. Plus, the whole concept of a Hero Cop Multiverse intrigues me and this is supposed to bring together Ranveer's Simmba and Ajay's Singham, along with Akshay.
BuntyAurBabli 2, I just don't know! I am worried! I love the original soooooooooooo much, but the cast for this one is really good, Rani and Saif and Siddhant Chaturvadi.
'83, I just want it to be OVER already! Feels like half my life has been spent watching promos for that dang movie.
Jersey is Shahid, so I would be excited, but Angie saw the Telugu original and said it was stupid, so now I am not.
2022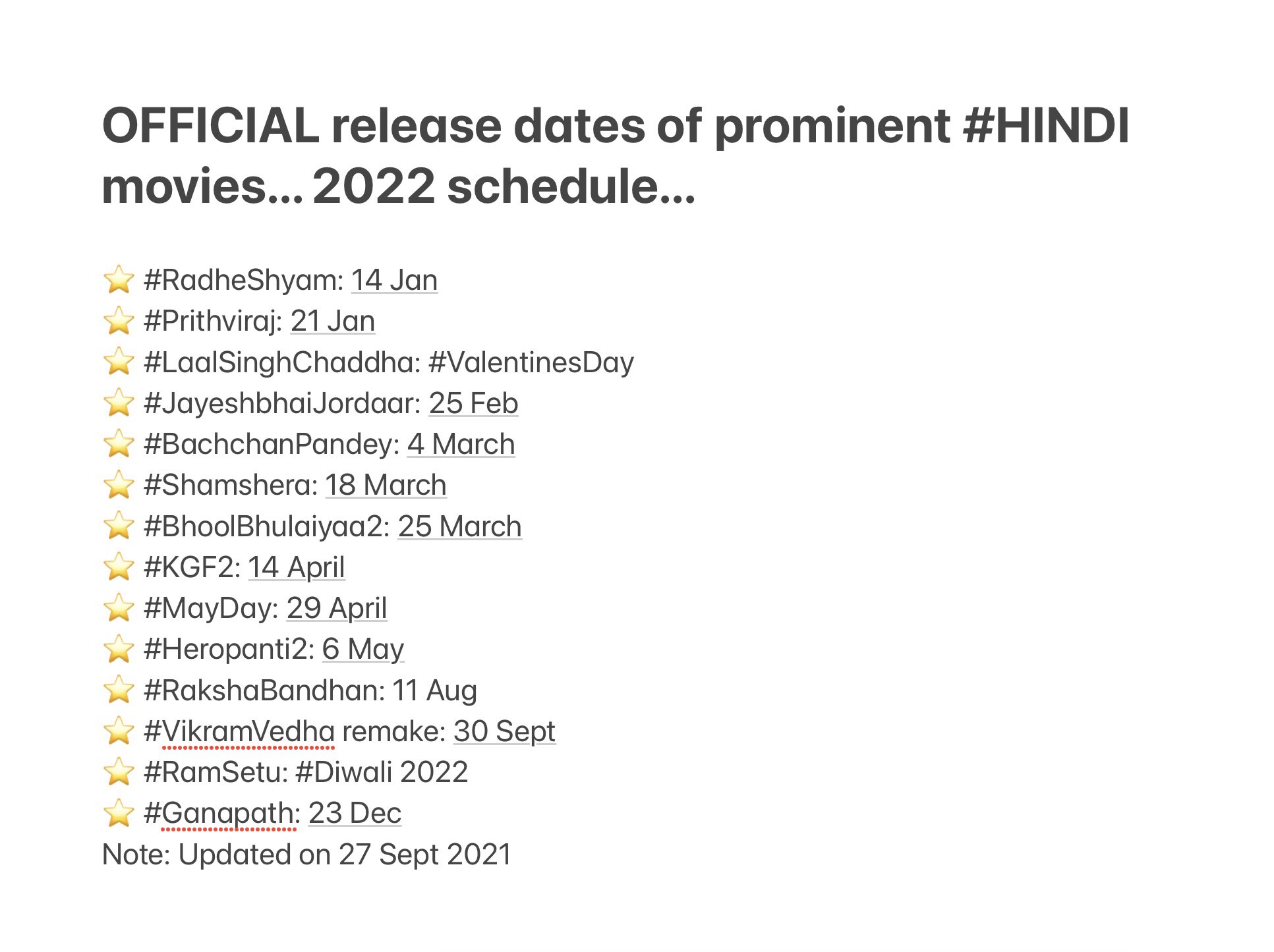 Radhe Shyam is another attempt at a big crossover Prabhas hit. I predict stupid entertainment that may or may not actually make money.
Laal Singh Chaddha, booooooooo! NO ONE WANTS ANOTHER AAMIR KHAN MESSAGE MOVIE!!! Just you wait, this will turn out to be my favorite film of the year, I always predict wrong on these things.
Jayeshbhai Jordaar is a Ranveer movie that looks like it might be fun, and it's a glossy Yash Raj release which I always appreciate. Mostly I am excited because it is a Ranveer movie that is NOT gosh darn '83.
The Vikram Vedha remake doesn't even have a firm cast, last I saw was Saif and Hrithik, so it is a bit cocky to announce the release date already!