Vampire-Werewolf love stories! A classic of all bad Halloween month romances! Let's talk SRK, love interest, and rival casting!
Okay! Classic Love Triangle! We got a Vampire, a Werewolf, and then a second Vampire/Werewolf. Let me give some options:
Shahrukh is an ancient Vampire
Aish is his family chosen fellow Vampire bride
Maddy is the Werewolf Shahrukh fights and then falls in love with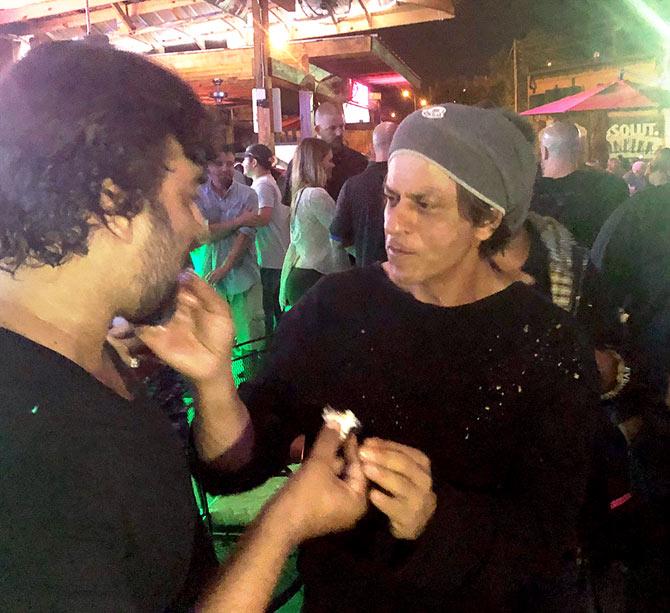 Shahrukh is a leader of a Werewolf pack
Anushka is his best friend who he never thinks of "that way"
Ranbir is an emo Vampire who decides he is in love with Anushka and starts pulling her away from the pack, thus making Shahrukh realize he loves her.
Shahrukh is a Lone Wolf Werewolf
Dips is a fragile Vampire being hunted by Humans who Shahrukh saves
Ranveer is a Vampire friend of Shahrukh he takes her to for help
Shahrukh is a Vampire King
Kat is a Vampire Queen
Ranbir is a Werewolf who tricks Kat into love and hurts her, sending her into a marriage alliance with SRK
Okay, Shahrukh as a Vampire falling for a Vampire? Or a Vampire falling for a Werewolf? Or a Werewolf falling for a Vampire? Or a Werewolf falling for a Werewolf?