Being a veteran is such a complicated thing. And being a veteran of a war fought on behalf of the colonial forces over your country adds a whole other layer of complication to it. How do we deal with that? "We" meaning those people who owe a debt to the folks who served?
WWI and WWII veterans in America are really the easiest veteran situation to deal with. They fought for their country, they fought for a just cause, and they won. These are the veterans we like to talk about in America on veterans day.
But what about our Civil War vets? Some of them fought for a just cause, some of them fought for an unjust cause, and some of them were just plain mercenaries. We don't have to deal with any living veterans any more, but even the dead still cause confusion. Do you honor their graves? Do you keep their statues in place?
Currently, the largest veteran population in America is the Vietnam Vets. They lost, they were drafted mostly, and a lot of them didn't even believe in the war they were fighting. But they still were young men sacrificed to what the leaders of our country thought was right. We still owe them a debt, a debt of gratitude for being sacrificed to politics and confusion and national uncertainty. Forget whether the war they fought was just or unjust, they had no control over that, they were just sent to fight it.
And then there are the WWI and WWII vets in India. I am assuming they have mostly died out by now, but overall this was the largest population of war veterans India had ever and probably will ever see. A total of 1.3 million in WWI and 2.3 million in WWII. There were 200 million people living in British India during WWI. Cut that in half to find the men, that's 100 million. Quarter that to find men of army age, you've got 25 million. So 1 out of every 25 men of the WWI generation in India served in WWI.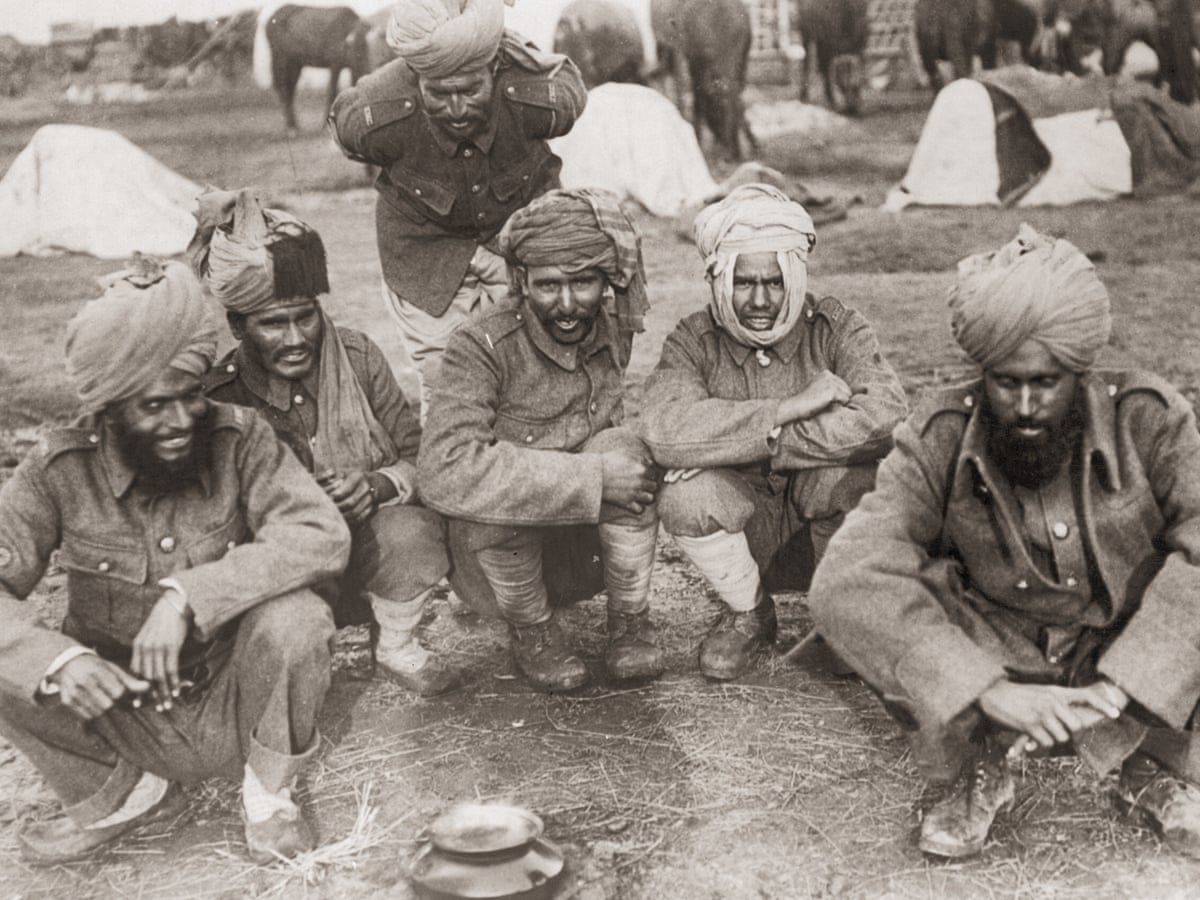 What do we do with that? As an American, I am grateful to them. We were pro-British and anti-German. And I more or less still agree with that from a moral sense. It's less clear cut than in WWII, but I will give a hair more moral justification to Britain than Germany. Without the Indian troops, American civilians living in Europe, and civilian merchant seaman, and all kinds of people would have kept dying. Not to mention the American troops of course.
But in India, how do you honor people who fought in this war? Were they fighting honorably? Do you argue that they should be dismissed and dishonored because they fought for the oppressors? Sometimes the argument is made that they were sort of sideways fighting for India, in that by being brave and useful to the British in the war they would be "rewarded" with a free India. But does that hold up? Or, do you argue that even if they were fighting for unjust people, they were fighting on the right side? Were they fighting on the right side? Would it have been better for Germany to win on a global scale, break the British Empire a little earlier even if it meant more deaths in other places?
I don't have an answer to any of this! And I am wondering if other DCIBers have brilliant solutions for me, or at least new angles.
The one thing I know for sure is the one thing every veteran from everywhere has said. When you are in battle, you don't care what flag you are under or what the larger goal is or any of those big Moral Questions, you are fighting for yourself and the man beside you. All this other stuff, that's for after the war is over, for the rest of us to figure out.