Is it crazy that I am equally excited for both these movies?  Badrinath should be very very proud if I am putting it up there with Bahubaali 2!
Badrinath first!  New song.  It's a fun song, a big silly dress up number.  Possibly a festival or a wedding song.  Maybe even a stage show song?  There are a few shots were it looks like they are on stage.
It's got a very "Baby Ko Bass Pasand Hai" or "Lucky 2 Lucky Me" feel, he's chasing after her, and she's not not interested, but she's also not necessarily interested.  I mean, we know she's interested, because they are the lead pair of a rom-com.  But he is definitely the one falling her around and making the advances in this song.
But what I am really interested in are those little flashes at the end!  Looks like they were in college together, right?  So, he chased her and she wasn't interested at all in college, they went on a trip together, fell in love, and then there's a wedding?  Is anyone else getting anything different?
And now BAHUBAALI!!!!  2!!!!  Here we have Prabhas, with his royal father hair and beard, climbing on an elephant.  Or an elephant like thing?  Are elephants that big?  I don't think they are that big.  And he's climbing up it from the front, which makes it seem like he is attacking it.  So maybe the final battle scene has CGI elephant-like animals, ridden by the "bad guys"?
Or, alternatively, either the CGI guys or I have forgotten what elephants look like and this is a real elephant.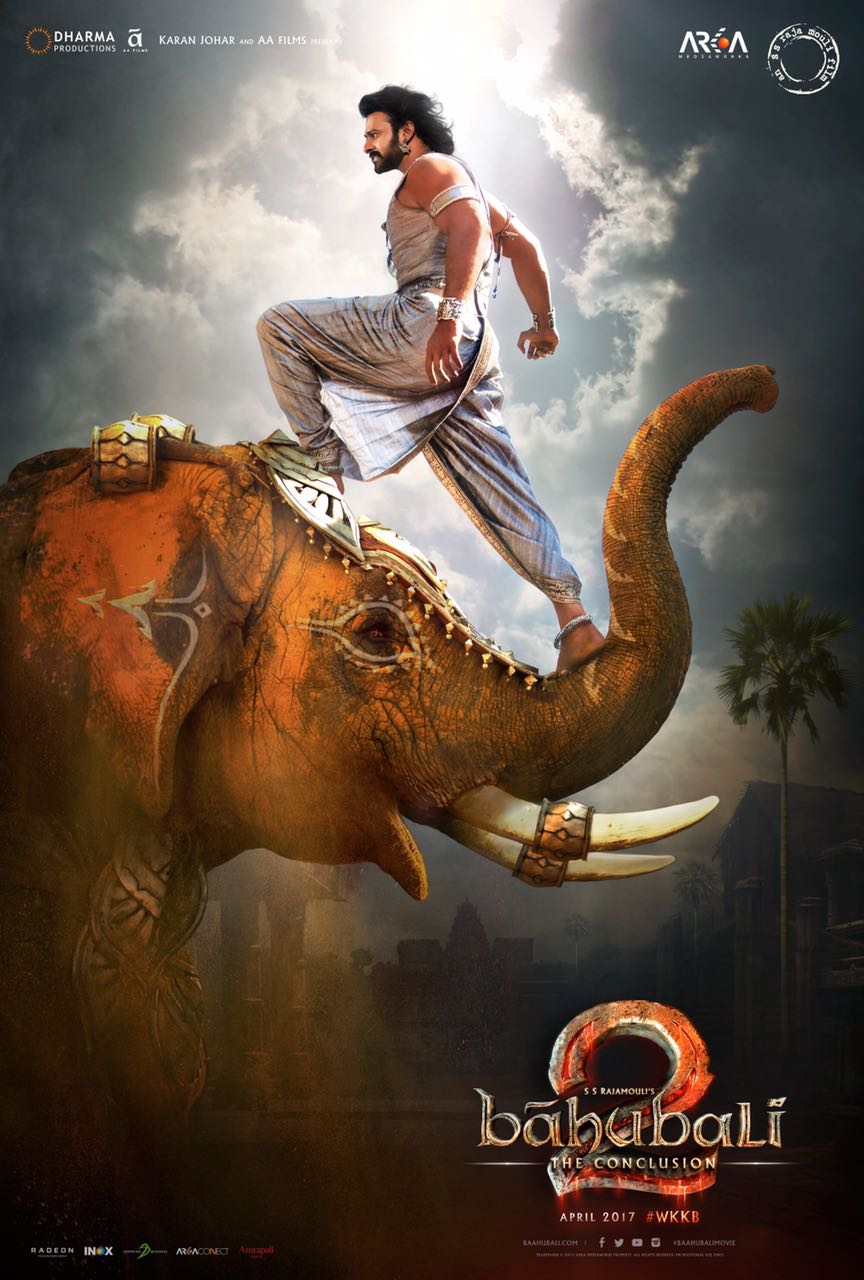 Character wise, Prabhas is in simple clothing, no armor, silver instead of gold jewelry.  But it still looks like silk and it has a nice quiet patter on it.  So, I'm thinking maybe this is after he has given up or lost his kingdom?