Obviously, today is Star Wars day.  And also a day when I am super busy at work and can't really focus.  But I can do a "speculative" post without any problems!  I get so caught up in my little imaginary worlds, that nothing can shake me.  So, let's do a mini Star Wars fest! (updated version of this post here)
No need to worry about the plot, we just take the original trilogy, smash it into one three hour plus film.  Get rid of the sci-fi stuff, because I don't think that works as well in India.  Make it fantastical instead, Bahubali style.  Otherwise, same-to-same.  Luke is a lost warrior raised on a farm, Leia is his secret sister, Obi Wan Kenobi is his mentor, Han Solo is a smuggler, Darth Vader is evil, plot happens.
Casting, that's where we can have the debates!  And this is such a timeless story, I really feel like it would work in any era.  So let's do it decade by decade!
1950s:
Luke: Dilip Kumar (has a kind of innocent demeanor, good with a sword)
Leia: Nargis (Classy, confident, powerful)
Han Solo: Dev Anand (cool kind of bad boy vibe)
OR Raj Kapoor (crazy chemistry with Nargis, could also be bad when he wanted to, their swimsuit scene in Awara is basically a Leia-Han scene already)
Obi Wan: Ashok Kumar (older, wise, had a real life mentor relationship with Dilip)
Darth Vader: Prithviraj Kapoor (Screen presence like you wouldn't believe!  Plus, very tall.  And a great voice)
1960s:
Luke: Rajesh Khanna (Young Rajesh Khanna would make the sexiest innocent farm boy ever!)
Leia: Sharmila Tagore (Confident, cool, able to give back as much as she got)
Han Solo: Shammi Kapoor (he just doesn't care about anything!)
Obi Wan: Ashok Kumar (still totally able to pull it off well into the 60s)
Darth Vader: Pran (he can play anything)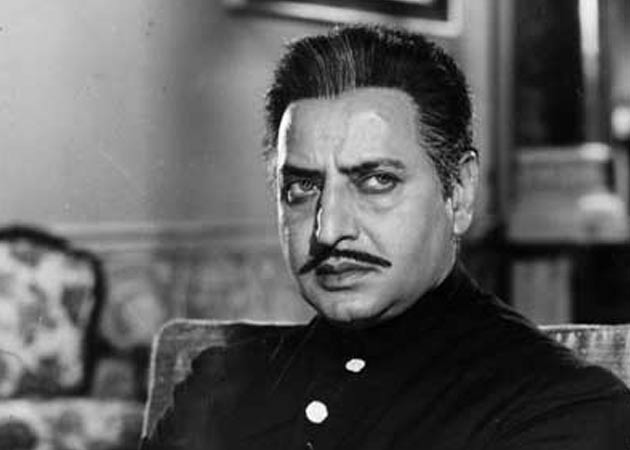 1970s:
Luke: Amitabh (not even going to bother explaining, this casting is so clearly right)
Leia: Hema Malini (ditto)
Han Solo: Dharmendra (ditto)
Obi Wan: Pran! (he can still play anything)
Darth Vader: Sanjeev Kumar (he can play anything too)
1980s:
Luke: Anil Kapoor (It's Anil Kapoor!  How could you not?)
Leia: Dimple (Mature, confident, very cool)
Han Solo: Sunny Deol (cool, strong, great chemistry with Dimple)
Obi Wan: Shammi Kapoor (doing character roles in his older years, couldn't move very well, but still had such great presence!)
Darth Vader: Danny Danzongpa (it's the 80s, it's always Danny Danzongpa)
1990s:
Luke: Salman Khan (Salman in Maine Pyar Kiya mode is a perfect Luke)
Leia: Sridevi (I was going to put her in the 80s until I remembered Dimple, but she was still acting in the 90s, so this works)
Han Solo: Anil Kapoor (I'm open to suggestions, but he had such great chemistry with Sridevi, and he was kind of in a Tapoori bad boy mode in the 90s)
Obi Wan: Anupum Kher! The perfect Obi Wan!
Darth Vader: Amrish Puri!  The perfect Darth Vader!  This may be my favorite cast
2000s:
Luke: Hrithik
Leia: Priety Zinta
Han Solo: Shahrukh
Obi Wan: Amitabh
Darth Vader: Amitabh in a clever double role!
And finally, 2010s:
Luke: Ranbir Kapoor
Leia: Kareena Kapoor (clever, right?)
Han Solo: Ranveer Singh maybe?
Obi Wan: Shahrukh
Darth Vader: Amitabh!
So, comments?  Questions?  Disagreements?  Complaints that this is a very silly and lightweight post?  I welcome them all!