Getting this out of the way right at the beginning, I am not a fan of Anushka's lehenga.  It's just kind of boring, and the waistband is weird.  But the other clothes are worth looking at!
(most photos courtesy of NDTV)
See?  There's that belt thing, and the scarf isn't fully on her shoulders and doesn't seem like it belongs, plus it all makes her look a little like she is slouching somehow.  I do like the hair, worn down but a little styled, that's neat.  And Virat looks good, can't go wrong with a traditional look.  Although I don't know about the shoes, brown leather somehow doesn't look right there.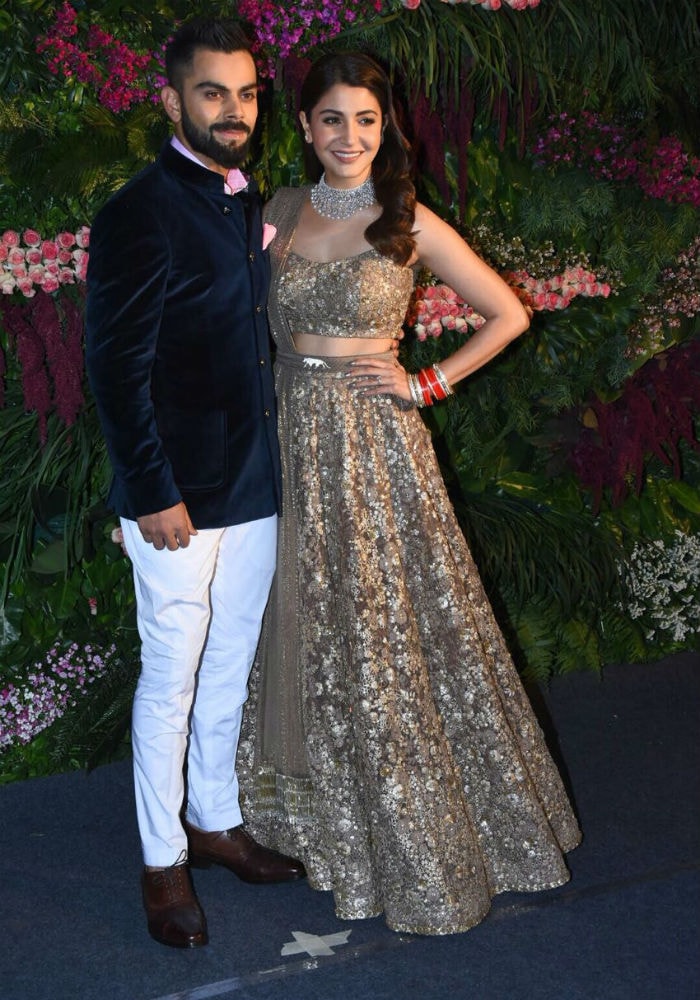 Here's a better shot of the full dress without the husband in the way.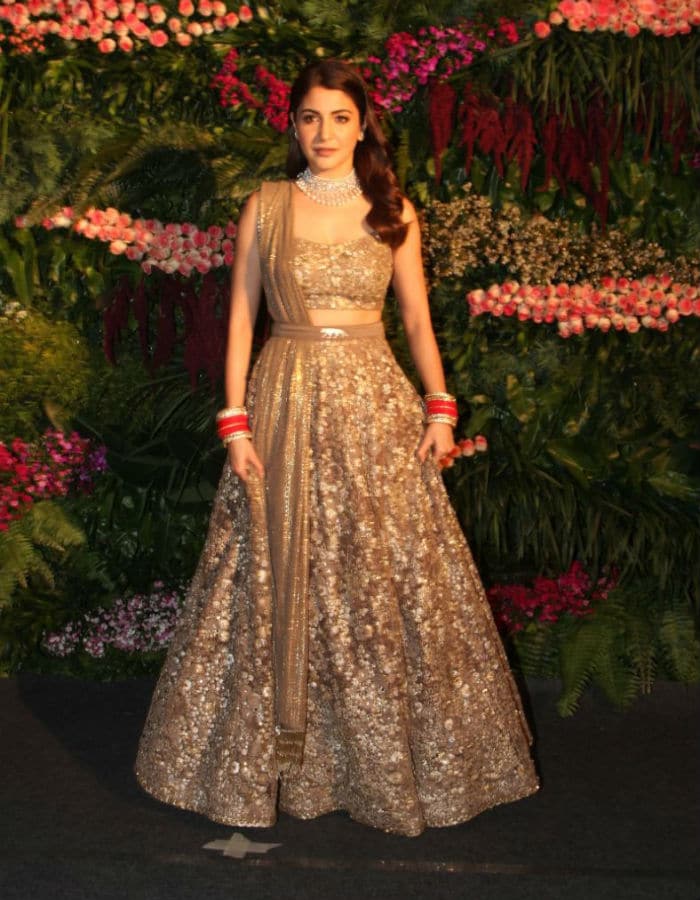 Ranbir's hair, meanwhile, disaster!  Did he just pull his hat off or something?  Anyway, the rest of the photo is cute, including his suit.  It's a good look on him.
Also cute, the Shahrukh photo!  Although he looks very short squashed in between them.
Aish looked gorgeous, white is very good on her.  Although I have that little Western voice in my head saying "tacky to wear white to a wedding!"  Anyway, nice outfit.  Interesting that most of the men opted for suits rather than traditional wear, while the women went traditional.  Oh, and notice how Aish's scarf is casually drapped but really feels like part of the outfit.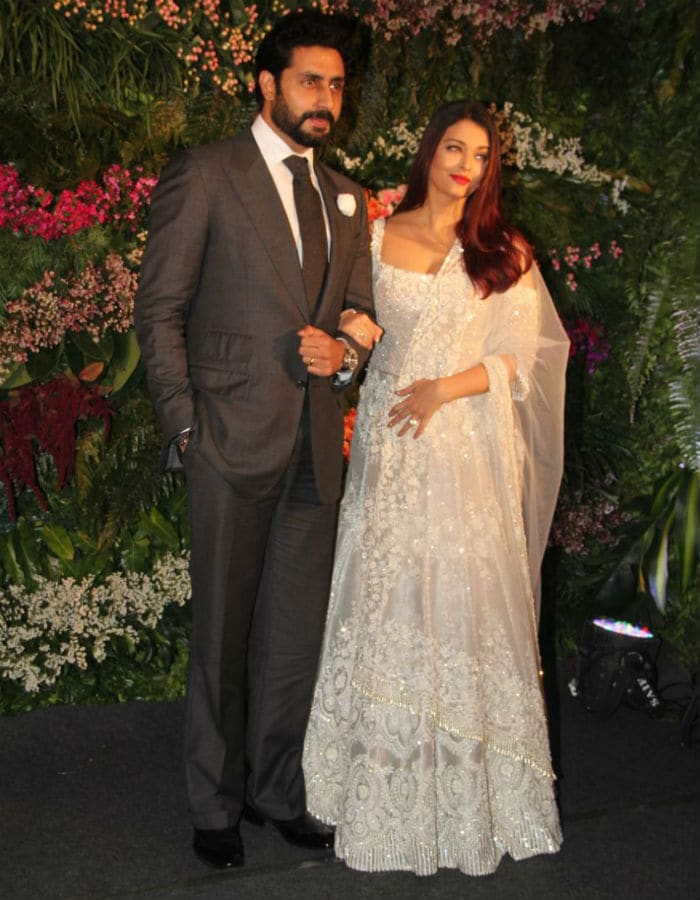 Shweta looks okay too, only I don't like her blouse.  It's just spikey and odd looking.  The sari is nice, just the blouse that bothers me.  Oh, and super sweet that she and Amitabh are holding hands.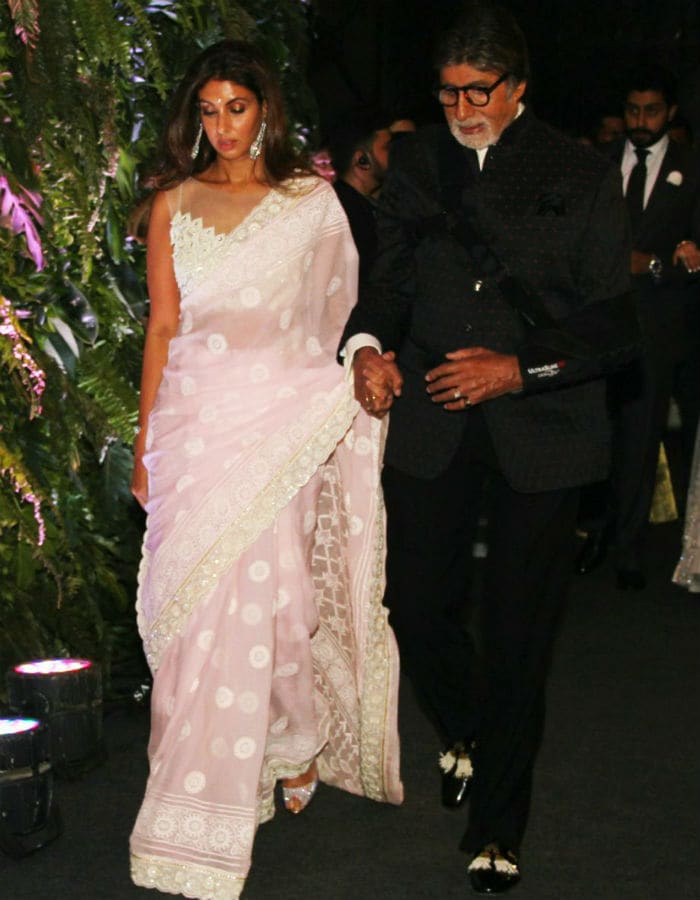 Huh, Priyanka came!  It seems like she's been doing a lot of little appearances, right?  I'm not imagining that?  If the rumors I have heard that her American show might be canceled, probably good to start ramping up the Indian appearances slowly, reminding us who she is.  Oh, and her sari doesn't seem to be draped right somehow, but maybe that's how that style is supposed to be worn.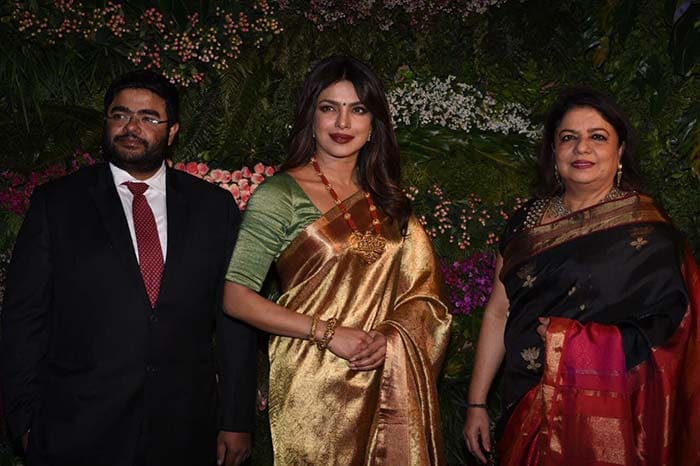 Oh good heavens, Kat!!!!  What are you WEARING?!?!?!  This is just a world of "no".  I can't decide if it would be better with a regular skirt and the same top, or a regular top and the same skirt.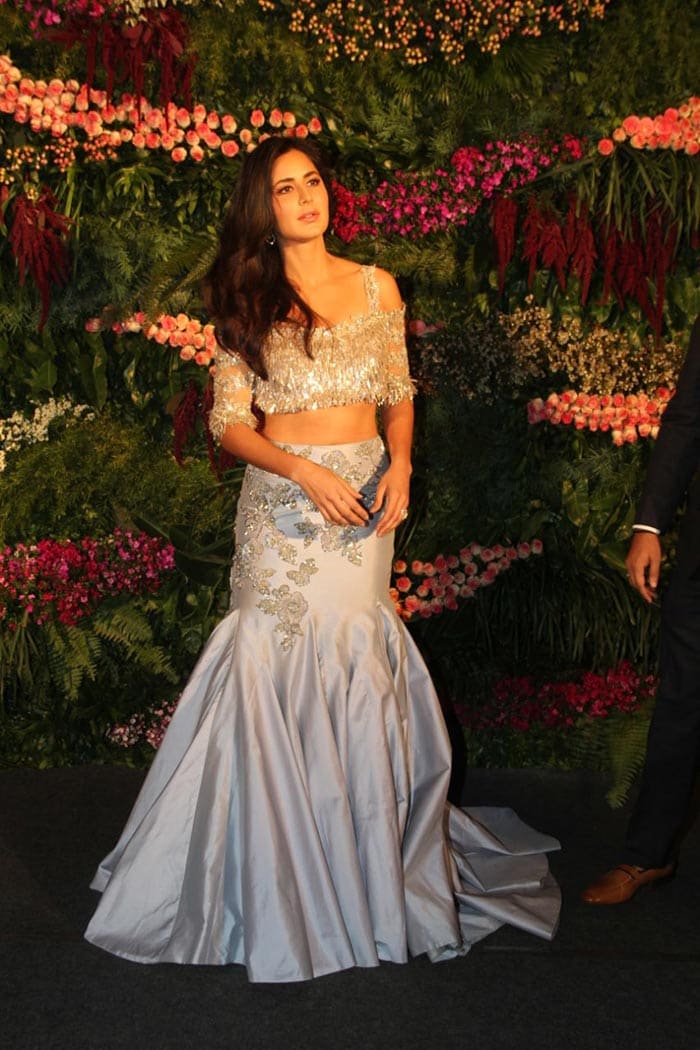 Kangana, also,  not looking her best.  The sleeves are weirdly long, and the sari is strangely baggy.  Maybe it is a purposeful style look, but if so, it does not work for me.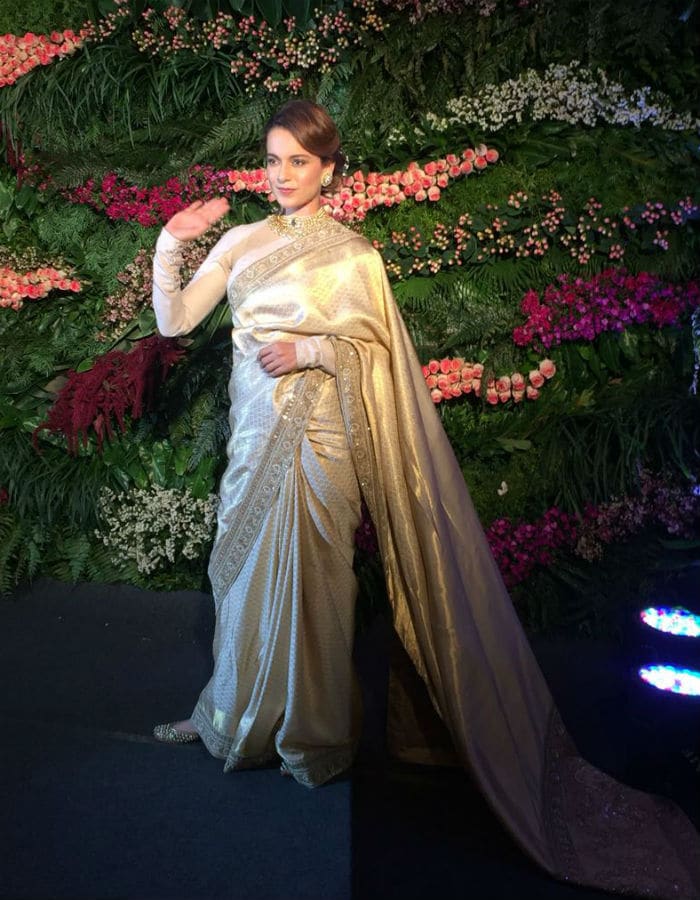 From the younger generation, Sara and Ibrahim came.  I know Sara is the one being launched, but my goodness Ibrahim has a striking face.  In a way that kind of reminds me of his grandfather.  Oh!  That should be his launch film!  A biopic of the early years of Tiger, the recovery from the eye injury to become India's Cricket Captain, that part.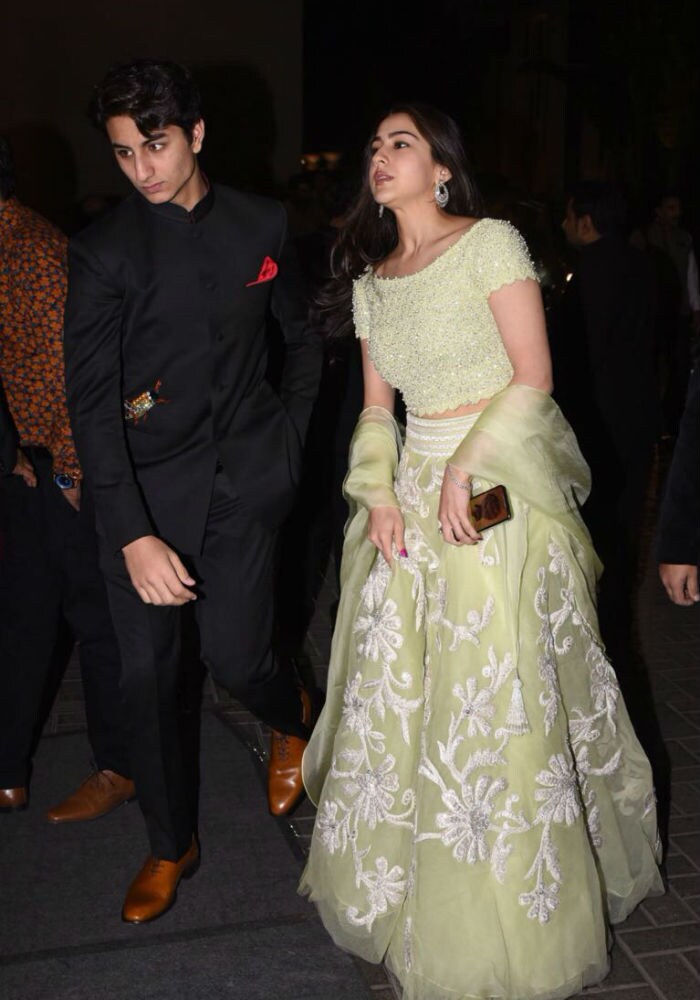 Lara Dutta, also not a great outfit.  Just remove the vest, or else change it to something a little more plain, I think.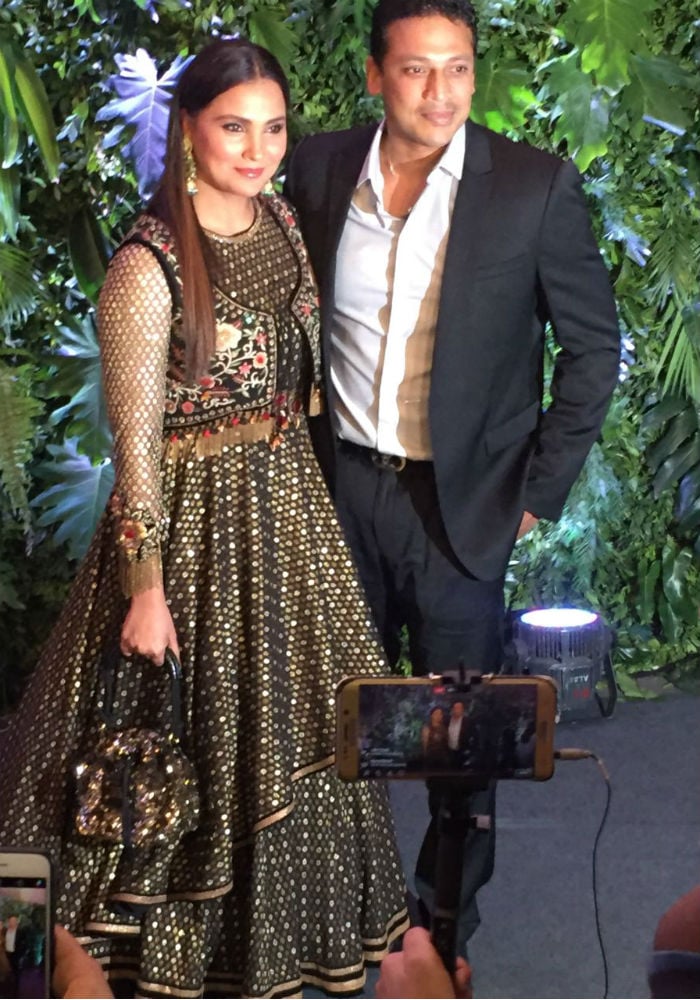 Okay, I think I can (tentatively) co-sign on both these outfits.  Although I like Bhumi's skirt better, but her blouse less.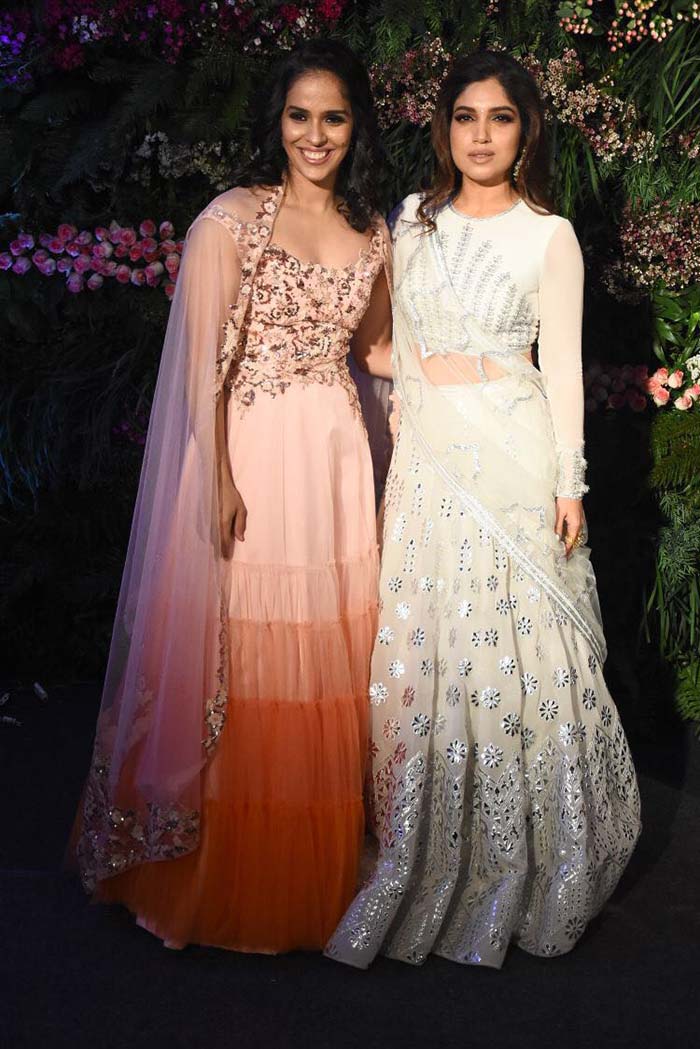 AR Rahman came, that's surprising!  Doesn't seem like he does a lot of these industry events.  Maybe he is a Cricket fan?  Oh, and his wife looks nice.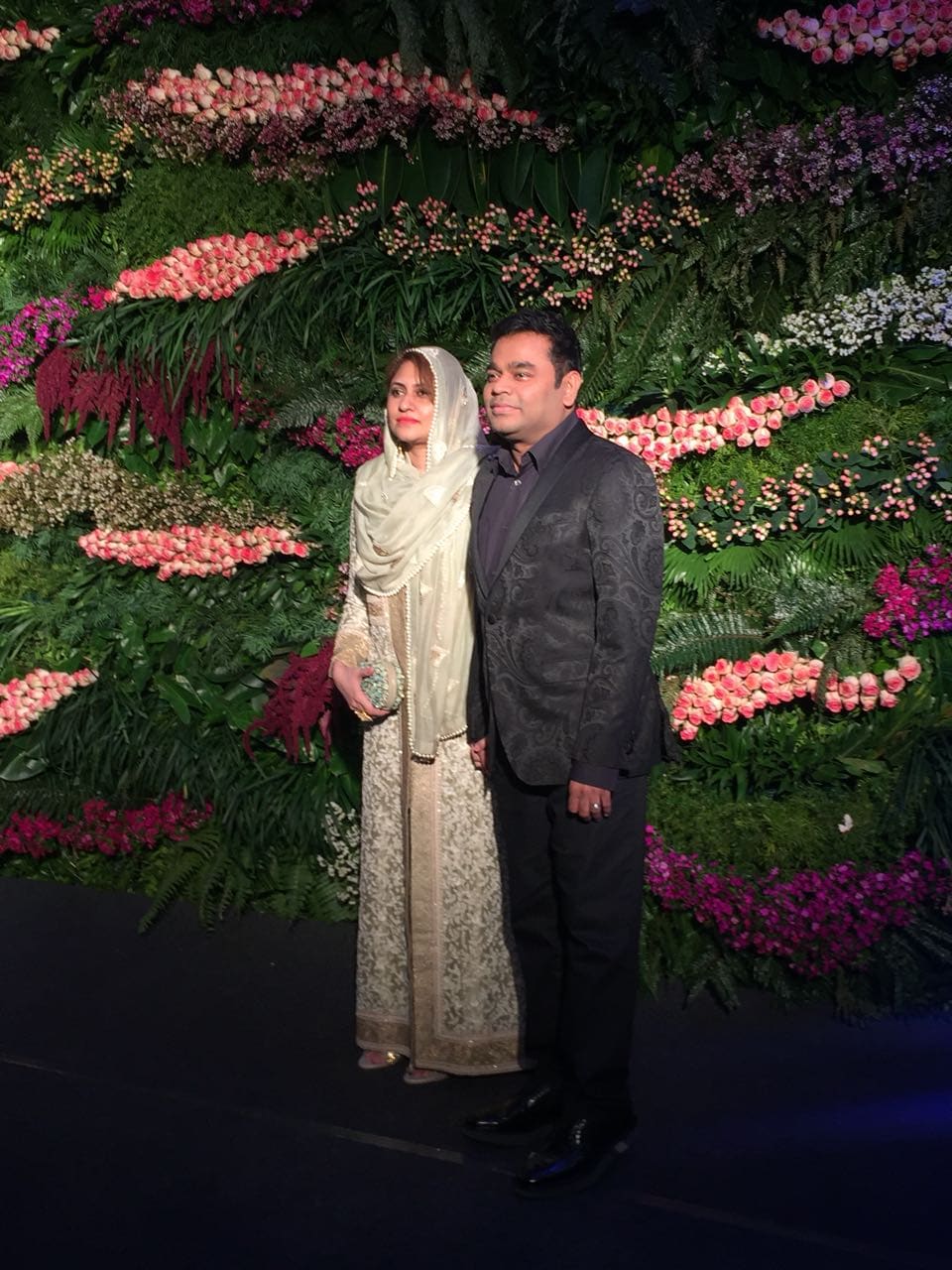 Also looking nice, Boman and his wife!  I like the subtle plaid in his suit coat.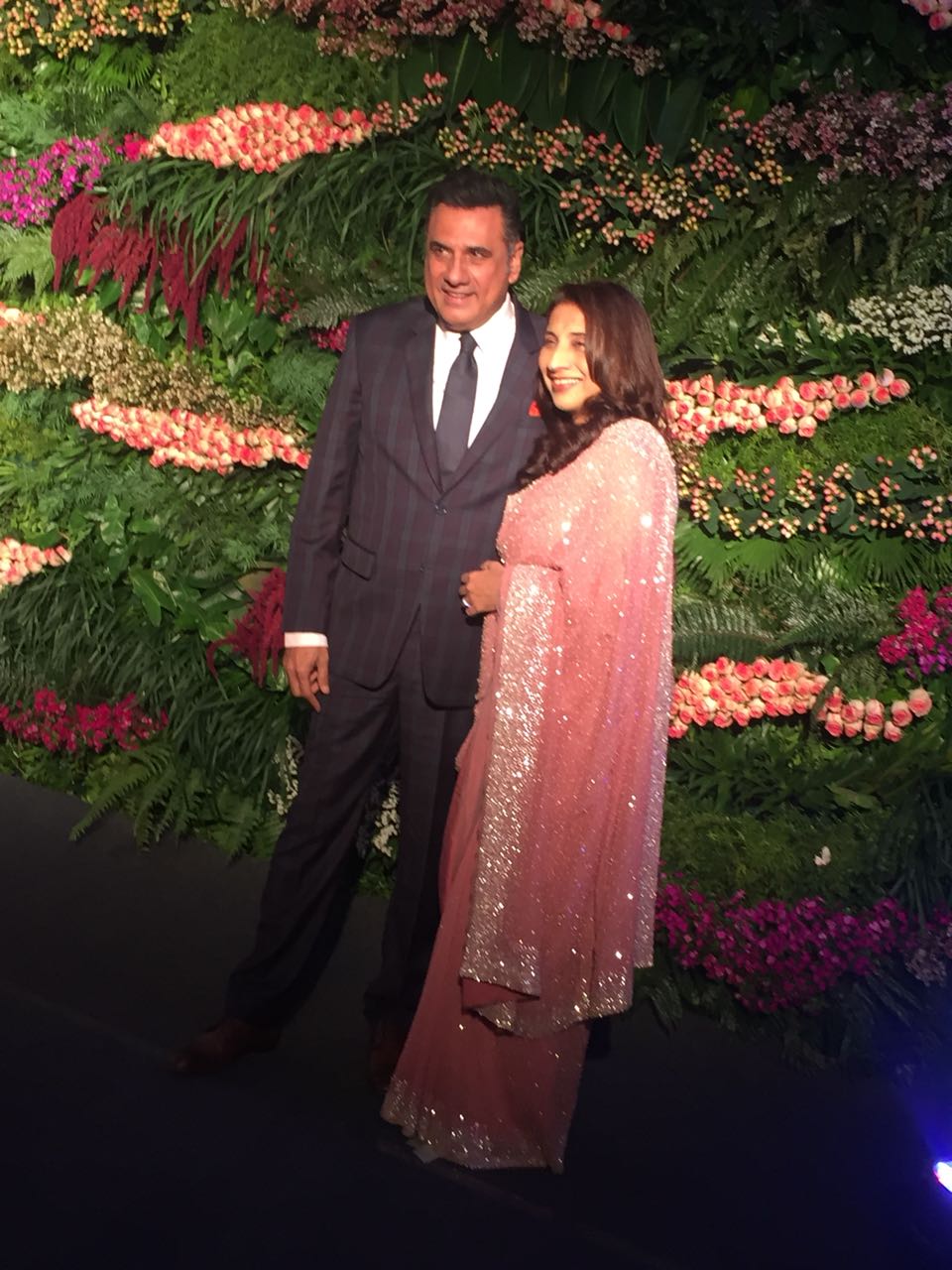 Sachin came, that's exciting!  And he looks very very handsome in a suit, I had no idea!  I'd ding his daughter for her dress, but she looks like a teenager, and teenage girls have enough problems, they can wear whatever they want.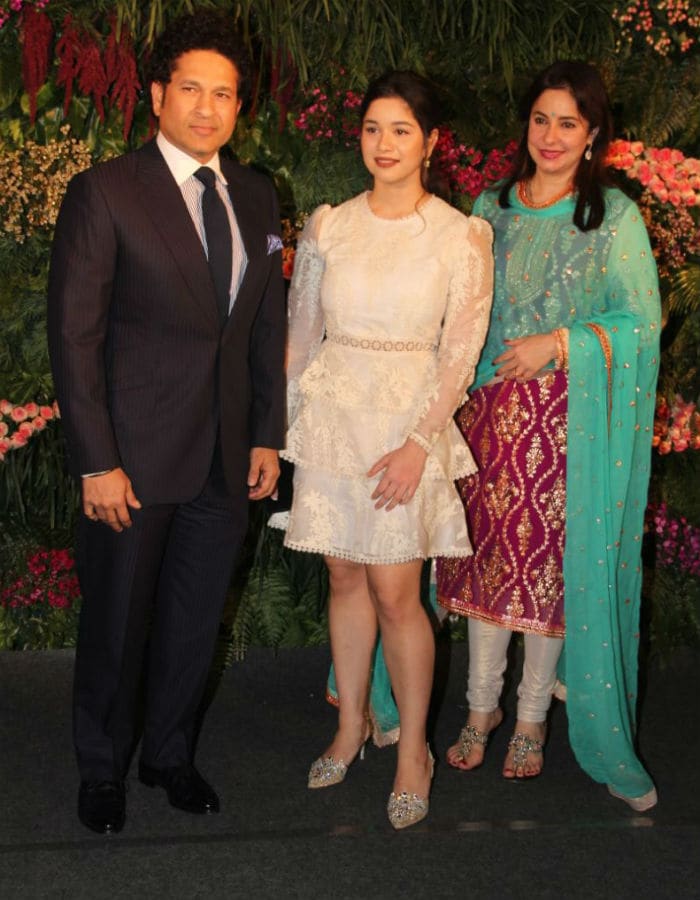 And Dhoni and his wife, who I only care about because I liked his biopic so much.  His wife is wearing a gorgeous outfit, but is a little worried about tripping over her skirt (DHONI!  Take her arm like a gentleman!!!!)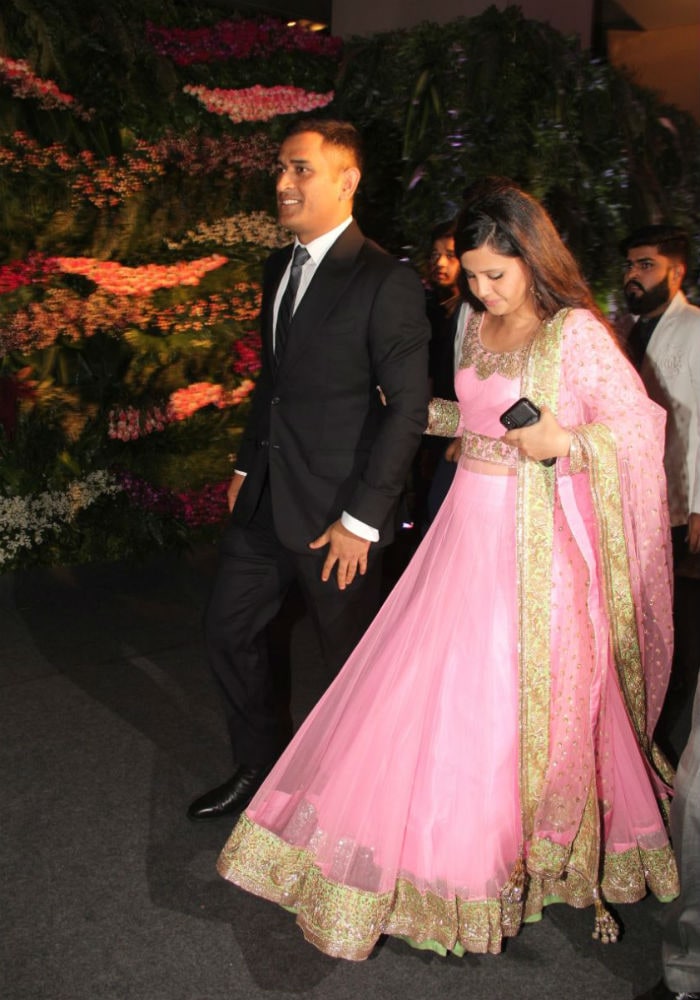 Oh, and one last photo, from the Delhi reception.  They went a lot bigger in clothes there, and I definitely like Anushka's outfit way way better.  Very regal.  And Virat is wearing silk pants, which is just the height of luxury.  I kind of want silk pants!  Think how comfy!