A dozen really doesn't seem like enough for, arguably, the greatest actress Hindi film has ever seen.  But I will start with a dozen and maybe add on next year.
1.1. I love you because you had a solid middle-class upbringing, unlike the tragic backstory of other actresses, your father had a government job and you were well-educated and expensively brought up.
2. I love you because you had extensive serious Bharat Natyam training through out your childhood, not the tepid minor amount other actresses (Aishwarya) got away with later.
3. I love you because after your father died, you turned to the southern film industries and used your dance training to help support the family.
4. I love you because you were one of the first southern bombshells to come north with Bharat Natyam training and Urdu language skills and ruled the industry starting with your very first film.
5. I love you because you were Guru Dutt's muse and inspired him to his greatest heights in your films together.
6. I love you because you started as a teenager working with your mentor, but went on to have a career as a leading woman that lasted decades, long after you stopped working with Guru, and ranging from tragedies to movies where you literally shook your tail feathers.
7.  I love you because you refused to accept the role of tragic other woman, after Guru's death you continued your career without a false step, and then married a nice man at age 36 and semi-retired to raise your two children, before returning to play grandmother roles after his death.
8.  I love you because you were and are a devoted friend to your "rivals" in the industry, you and the other 60s star actresses forming a tight group that lunches, shops and attends premiers together.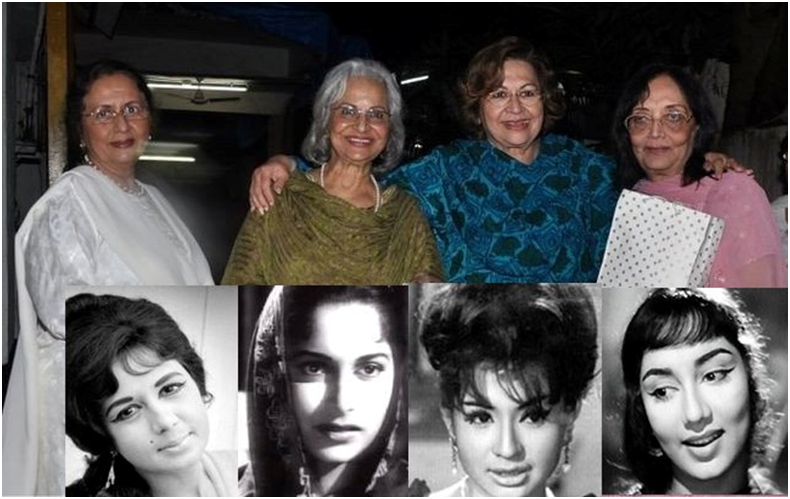 9.  I love because, to this day, you can appear onscreen and in one gesture, one small expression, break our hearts.
10.  I love you because you were the shining center of Guide, that movie which inspired me to write not one, not two, but FOUR separate posts.
11.  I love you because you played Amitabh's wife in one movie and his mother in the next, and you made us believe it both times.
12.  And finally, I love you because in Rang De Basanti in this song, without saying a word, you perfectly presented a mother's unfathomable grief.