Well, everyone wants to release first looks on Valentine's Day.  So there are soooooooooooo many.  And also, bonus, a reminder that once upon a time Jaya and Amitabh were so in love you could die.
Varun had two announcements.  First, the Sui Dhaaga first look.  Supposedly Varun is playing a tailor and Anushka is an embroidery.  I assume it is a love story with the background of them working together to create locally made products and start a business.
The big question has always been, could Anushka and Varun these wealthy city types be believable in these roles?  After the first look, I am going to say Anushka definitely yes, Varun I am withholding judgement.  His hair is a little moussed looking.
And then the October teaser came out.  Which tells us almost nothing about the film, except that it will be very very beautiful and is definitely shot on digital camera in natural light.  There's a particular look to those films I can't describe, but it is very specific, and this is it.
First look for Drive, which also tells me almost nothing about the film, except that it will have cars in it.  Which we kind of already knew from the title.  I do find it interesting that it's being sold as "Karan Johar's", a sign that Karan's name is a mark of a certain kind of quality now even for an action movie, far outside what used to be considered the "Karan Johar" genre.  And his name is even larger than the stars.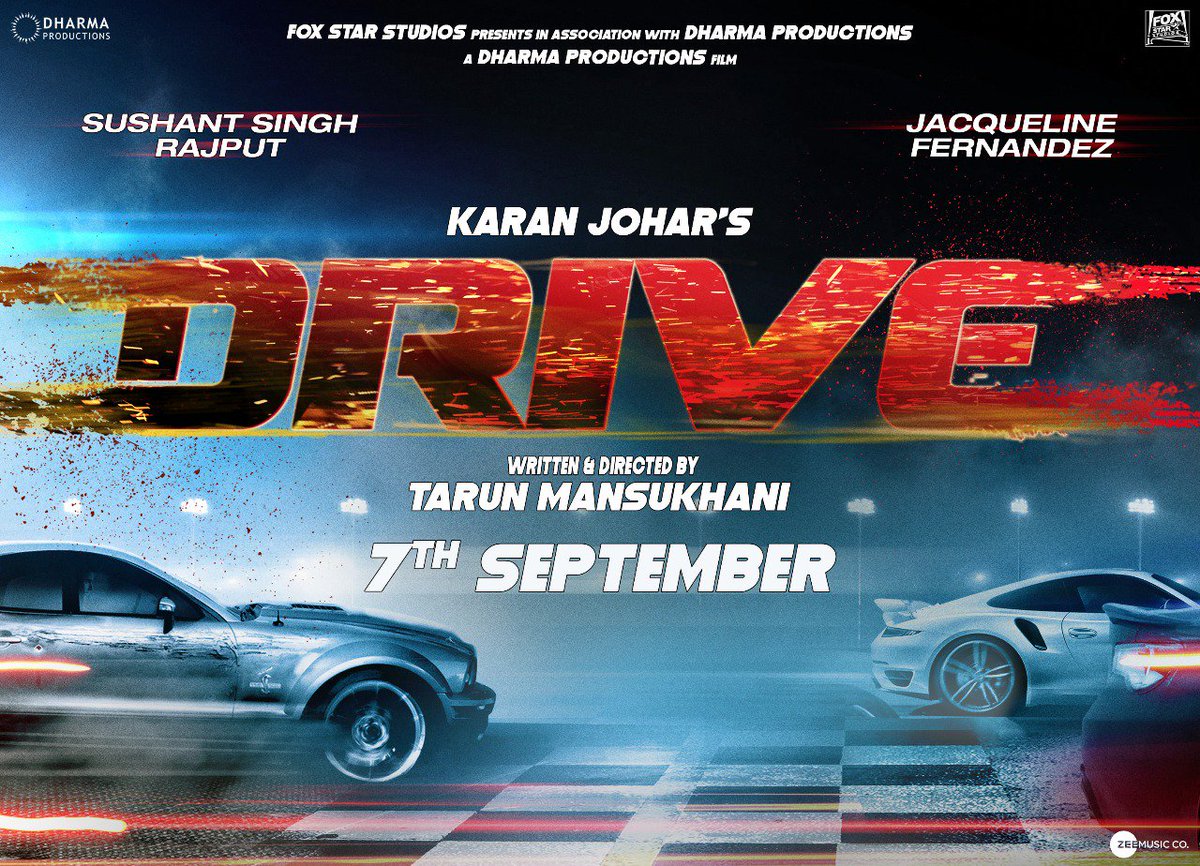 First look for LoveRatri, Salman's "my out of work brother-in-law needs an income" movie.  And it makes me go feel entirely neutral.  I am neither more nor less interested in this film than I was before.  Aayush's face still looks strange to me, the poster isn't shockingly good, and all the pink and glitz is telling me it is not going to be a deep serious romance, but just a happy one.  On the good side of things, having the garba sticks indicates some small nod towards a Gujurati identity, so that's something sort of interesting.  And the girl's skirt is interesting. And I generally like love stories.  So yes, neutral.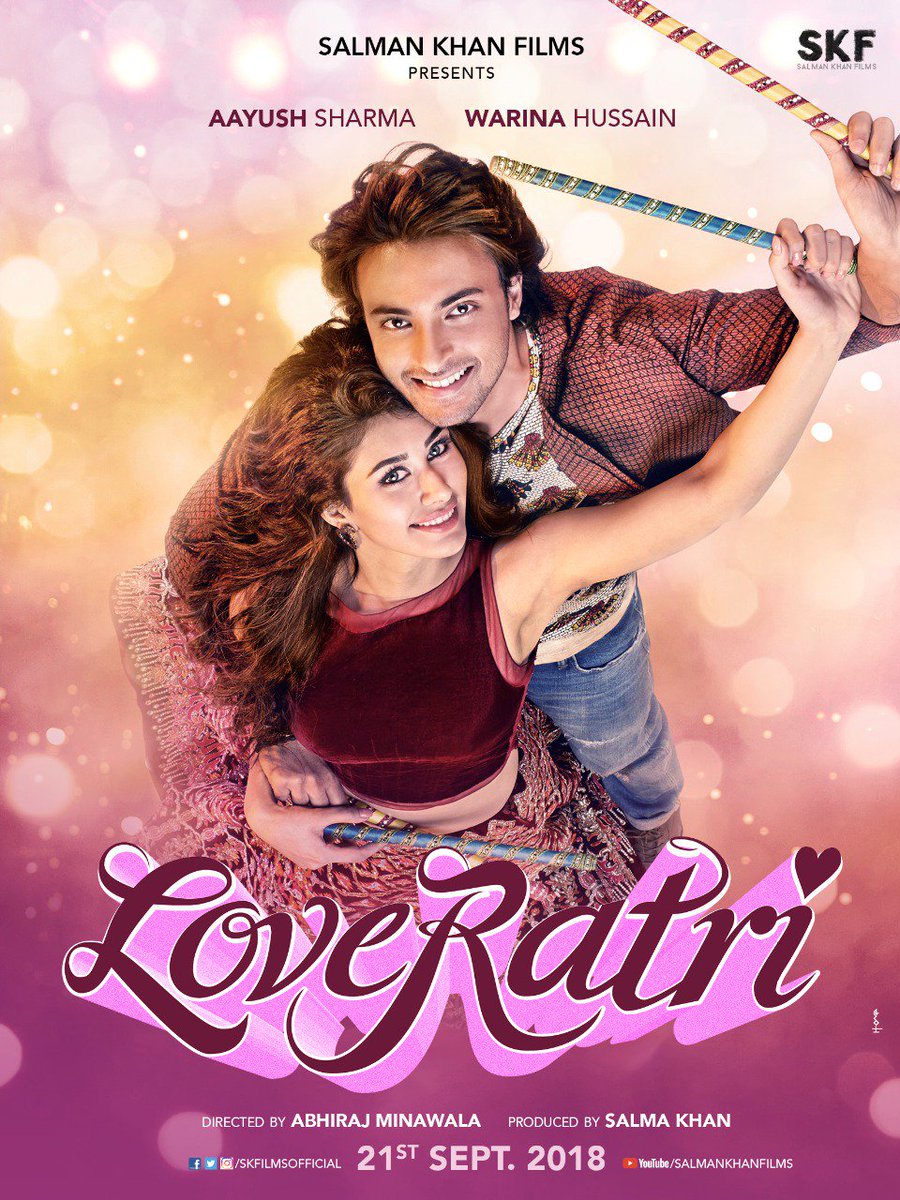 First look for Blackmail, the most interesting thing about it is that they are hiding the stars.  Literally, in the poster image.  But also by not listing the names on the poster.  It's starring Irrfan Khan, which is not a negligible name.  And also Kirti Kulhari, who I certainly noticed in Pink and I think a few other people did too.  But I guess it is kind of a clever idea, get people to look up the film after seeing the poster (like I did) just to confirm who is in it.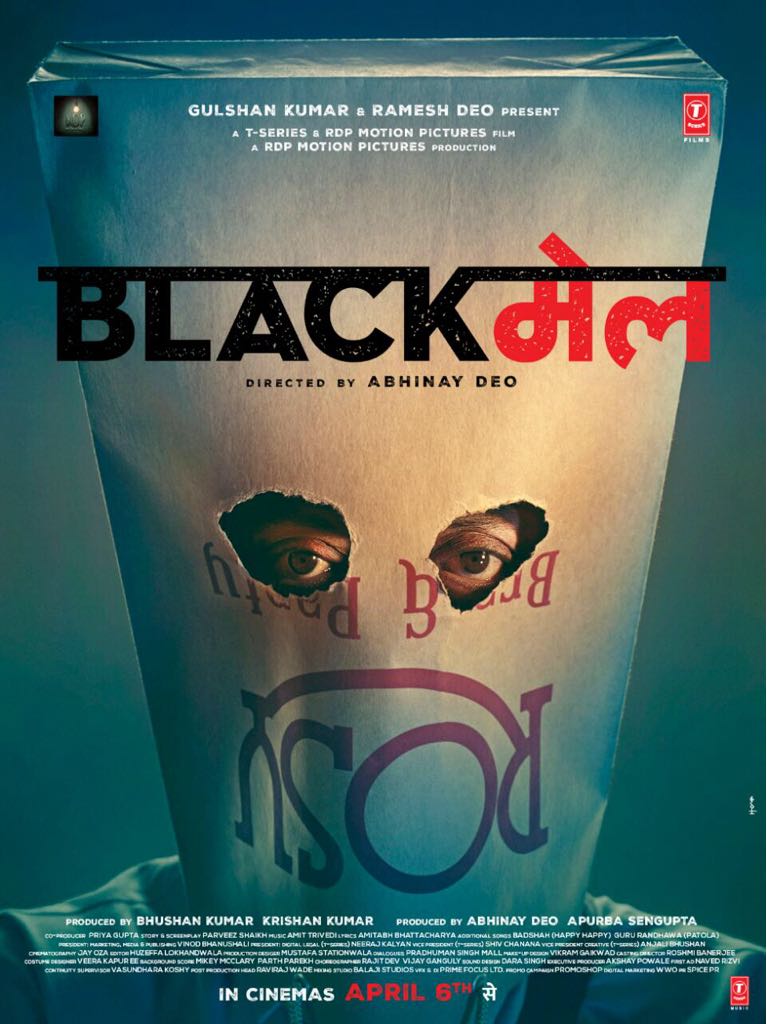 Laila-Majnu announcement, so interesting!!!!!  First, once again, it is announced as Ekta producting, not Balaji (that's why I kept the whole tweet to show how it is promoted).  So Ekta continues to take firm control of her own productions from now on.
Second, why is Imtiaz still getting work???????  Not saying he isn't talented, but his films DO NOT make money!  Although, strangely, I have hopes for this one.  Laila-Majnu is a perfect Imtiaz concept, and with Ekta personally holding the strings, maybe he will be a bit under control.  Especially if they find the right cheap stars for it.  And also, Imtiaz is co-producing, not directing, it will be directed by Sajid Ali who I can't find anything about on the internet.  Or rather, I can find way too much, that name is sooooooooo common!  I am assuming it is not the Cricket player.
Anyway, I'm excited! It's a long time since we had a Laila-Majnu story.
And finally, prepare to catch your breath at the sweetness: