So many trailers today!  And also, good buzz for 102 Not Out.  Shoot!  I was thinking about taking a week off from watching movies, or else going regional instead.  Oh well, I probably would have wanted to see it anyway just for Rishi and Amitji's reunion.
When the first trailer for Veere Di Wedding came out, we were discussing in the comments how it needs at least one really great song to work, that much over the top humor would do better with a song break.
This is not that song.  I'm not quite sure what this is.  I kind of think it might be a conscious gender reverse of the standard rap song video, but it isn't quite tongue in cheek enough to make that work, and it's kind of boring just as it's on thing.  If we are looking for a fun female anthem rap type, I think I like the one from Noor better.
In more satisfying news, Sonam's little brother is getting his relaunch!  Normally this wouldn't be satisfying, because he was kind of bratty in interviews and it doesn't seem fair that he was offered a prime role in Mirzya to begin with, and then another role after it flopped.
But on the other hand, this is the kind of super out there film that no successful actor would want to take, but still needs a big name.  So his known-but-not-successful status is being used perfectly.  And secondly, he really did have great screen presence in Mirzya, I'm glad to have the opportunity to see more of him.  And I can believe that producers really did see something there.
Also, this trailer looks AMAZING!!!!!  And I am super excited by the combination of talents.  Vikramaditya Motwane, the director, has never done the same thing twice, Udaan to Lootera to Trapped to this.  Radhika Apte is playing the heroine, Amit Trivedi doing the music, Anurag Kashyap producing (and I usually like him more as a producer than a director), I am PUMPED!!!!!
Most of all I am pumped because it came completely out of nowhere.  It's releasing in 3 weeks, this is the first trailer, poster, everything.  Definitely a movie that they believe will stand or fall on its own two feet, no need for a promo blitz to make it life.
In addition to the two videos, we also had two posters come out today!  One of which made me go "I may want to see this movie" and the other made me go "NEVER!!!! I WILL NEVER WATCH THIS FILM!!!!!"  And both purely because of the actresses shown.
No one has seemed to really know what to do with Madhuri post-return, but this poster gives me hope.  She's fun, she's bright, she's big and beautiful and interesting, I'm curious!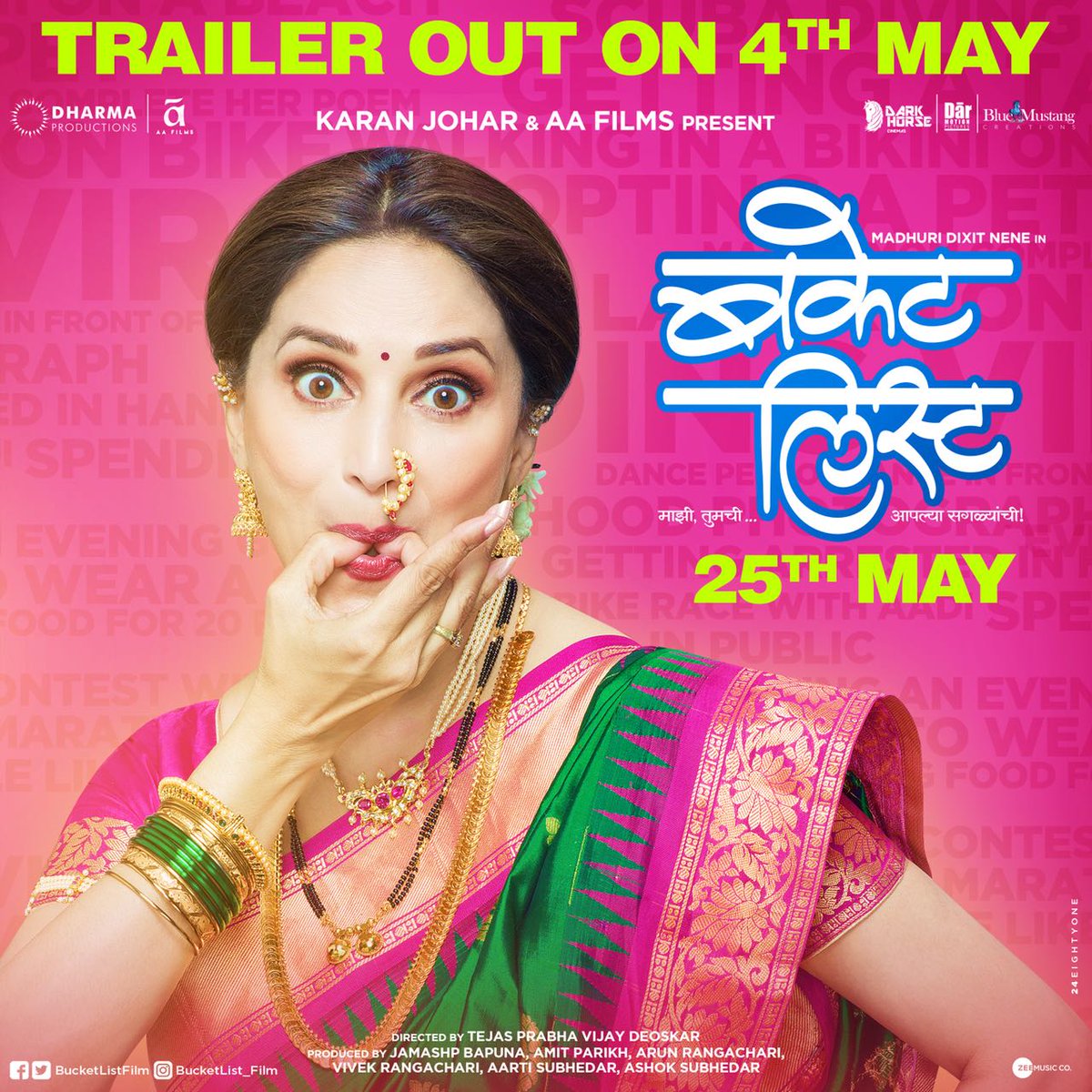 And then there's this movie, that took me from a sudden high to a sudden low with "Oh hey, Rajkummar Rao in a big budget production with international stars!!!!!!  To "who is that with him, it almost looks like, could it be, NOOOOOOOOOO!!!!  NARGIS!!!!!!!  The FILM-DESTROYER!!!!!"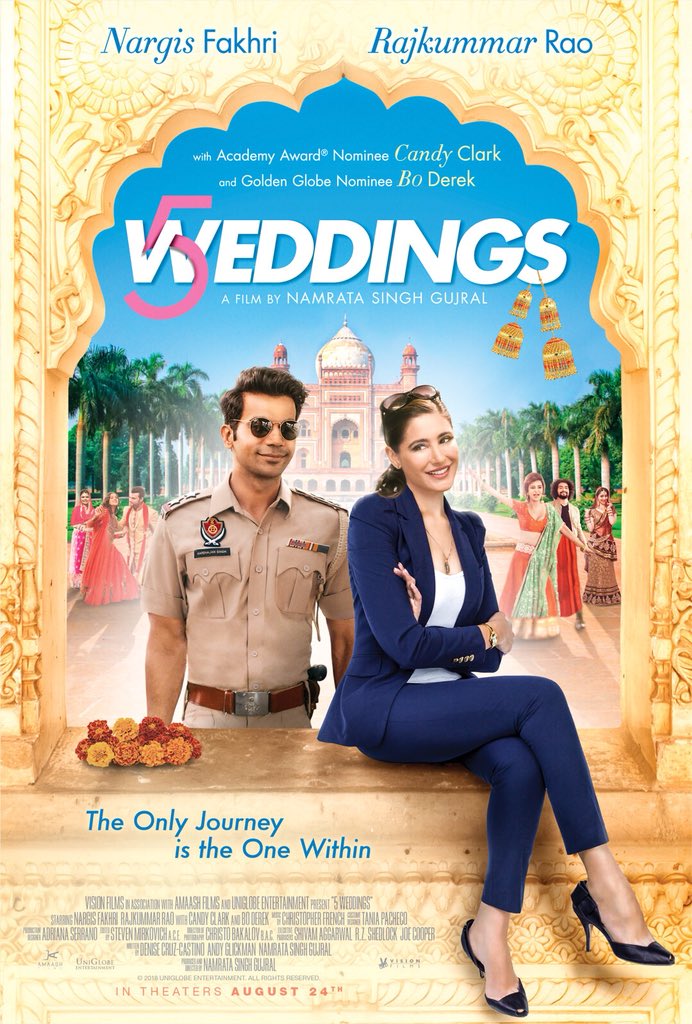 So, to sum up this mornings emotions, started with "oh hey, a Badshah song for Veere Di Wedding, that could be just what I was looking for….nope, it's weird and no good" went on to "Huh, Harshvardhan Kapoor in a superhero movie?  Wonder what that's like?…..OMG I am in love with this movie!" and then "Madhuri poster?  Oooo, it looks good!  Might be my first Marathi film!" and finally "New Rajkummar movie with Bo Derek?  Sign me up!…..NOOOOOOOOOOOOOOOOOOOOOOOOOOOOOOOOOOOOOOOOOOOOOOOOOOOOOOOOOOOOOOOOOOOOOOOOOOOOOOOOOOOOOOOOOOOOOOOOOOOOOOOOOOOOOOOOOOOOOOOOOOOOOOOOOOOOOOOOOOOOOOOOOOOOOOOOOOOOOOOOOOOOOOOOOOOOOOOOOOOOOOOOOOOOOOOOOOOOOOOOOO!!!!!!!!!!!!!!!!!!!!!!!!!!!!!!!!!!!!!!!!"