Happy Father's Day!  I already reposted last year's post, which was hideously in depth.  And today I am busy giving the church service AND organizing food for coffee hour AND spending time with Dad and Grandpa.  So for new content, one line plot ideas.  Vote for your favorite!  Maybe I will write the whole thing next week.
Arjun Rampal and Hrithik Roshan are a bickering Army Commando and a Top Cop who have to go undercover as male models and share a room.  Will they solve the case?  Will love blossom?
Saif Ali Khan as Bertie Wooster, Akshaye Khanna as Jeeves, Sharmila Tagore as Aunt Agatha, hilarity ensues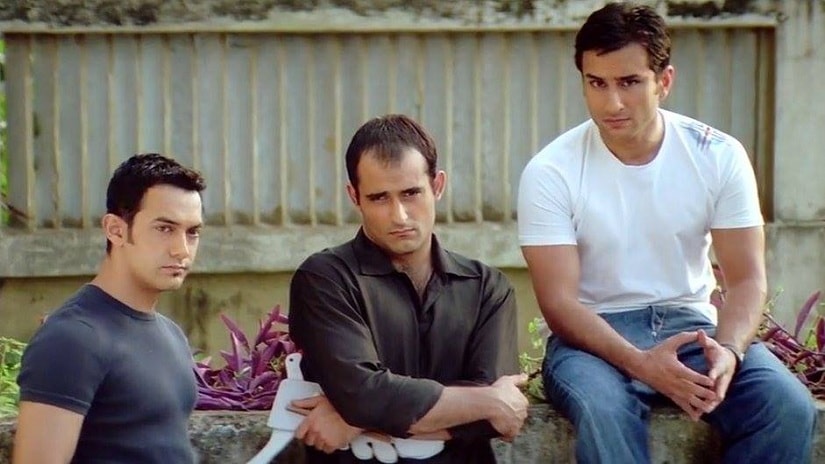 (Aamir can play Gussie Finknottle or something)
Soapdish as an Indian movie, Madhuri Dixit is Sally Field the beloved soap opera star, Anil Kapoor is Kevin Kline her former co-star and lover now suddenly returned, Jhanvi Kapoor is Elisabeth Shue Madhuri's young niece who is revealed to actually be her and Anil's illegitimate daughter.  Comedy, confusion, and backstage jokes about soap operas abound.
(If you haven't seen this movie yet, you really have to)
Ruthless People as an Indian movie, sweet young couple Parineeti Chopra and Aditya Roy Kapur kidnap Farah Khan, mouthy and rude rich wife of Boman Irani, the man who stole Parineeti's fashion idea and made millions.  Only, Boman hates Farah and doesn't want to pay the ransom, she ends up staying with Parineeti and Aditya much longer than expected and they bond, eventually coming up with a plan to rip off Boman of his millions and use it to fund Parineeti's fashion which Farah loves.
(Another movie you should definitely watch)
Pyaar Main Twist remake/expansion.  Aamir and Juhi Chawla are young widower/widow.  They meet and become friends, the families misunderstand, they run off together and fall in love, the families approve and arrange the marriage.  But what next?  Where do they live?  How do the kids come together?  What about all the fights that inevitably arise when a couple moves in together?  How do they handle that?
(I just want them together onscreen again!  Is that too much to ask?)
Female Friendship movie with older actresses, Waheedaji, Helen, and Sharmila reunited onscreen.  Waheedaji and Helen are old friends who go on a cruise together and end up having to share a cabin with Sharmila and they aren't sure if they like her.  Romance, hijinks, and possibly a heist that is prevented by the canny old ladies all happen.  Or Kirron, Jaya, Rekha, that would be the other cast possibility.
(This is the cast I really want, but Shammi is gone now so it wouldn't be the same)
Entire Kapoor family in one cast together in an Arrested Development remake.  Wealthy family loses everything, divorced oldest daughter Karisma and spoiled younger daughter Kareena and her dilettante husband Saif along with his oldest child/her stepdaughter Sara have to move back in with Rishi and Neetu and Randhir and Babita and Ranbir.  Karisma is the only sane one, keeps trying to get everyone else to have jobs and budget and be sensible. Randhir is the next sanest one, a funny alcoholic who wanders through rooms, Babita is a crazy social climber, Rishi has a short fuse, Neetu constantly over-sexualizes herself, and Ranbir is very vocal about declaring himself an "artist" when clearly he is just a spoiled kid who flunked out of college.  The best episodes are the ones with the guest appearances from Saif's first wife Amrita Singh who is smart and a little mean and sees through everyone else.
Murder She Wrote in Indian film.  Revathy (or Jaya) is active pleasant interested Jessica Fletcher, Arjun Kapoor is her dopey nephew Grady, Amitabh is the Murderer of the Week, Sai Pallavi is Young Innocent of the Week.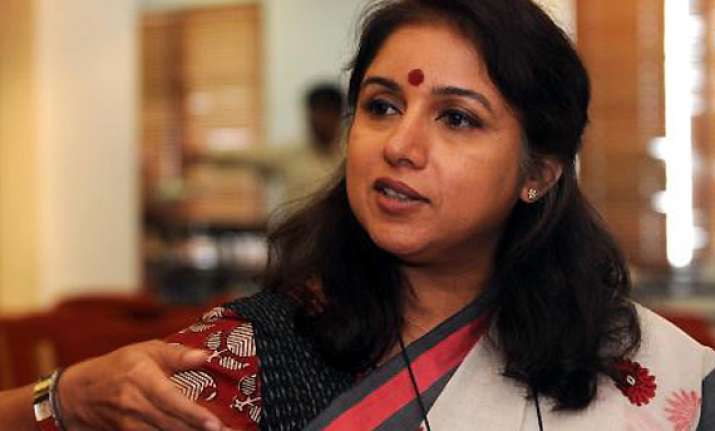 Lethal Weapon in Indian film.  Prabhas or Prithviraj or Arjun or Ranbir or Ranveer or Shahid is brooding angry grieving widower Mel Gibson, Shahrukh is Danny Glover, Kajol is Danny Glover's Wife, Suhana is their dreamy teenage daughter.  We keep the naked in a bathtub opening for Shahrukh's character.
So, which of these do you like best? 
Or which are your top three? 
Or which do you immediately know the direction you want the story to go in? 
Discuss!  Suggest!  Who knows, I may put up a second post that fills in more story based on what you say.