Okay, I'm gonna try something new.  I'm going to tell you in advance what reviews I am going to post, so you can watch the movies and be ready with brilliant thoughts to post on the review and join in the discussion.  Actually I am going to try 3 new things and see which works best, three different kinds of reviews that I will warn you about in advance.
On Friday 9/7 I will post my review of Raajneeti, which is now available on Netflix America if you want to rewatch it (or watch it for the first time) in advance
This is a new movie to me too, and a new review.  So I won't be able to do this every week just because I won't always be able to guarantee I will have time to watch and write far enough in advance to give warning, but we can try it this week and see how it goes.
2. On Sunday 9/9, I will repost my review of My Name is Khan, which is also on Netflix.
This is a review I spent a lot of time on and it didn't get as many comments as I think it should have.  Now you have a week's notice, you can think about it and prepare.  I am assuming a large number of my readers have already seen this movie and don't need to set aside the time to watch it fresh.
2. On Monday 9/10, I will repost my review of Angamaly Diaries which is a brilliant Malayalam film everyone should watch and which is now on Netflix.
This is a movie I saw in theaters over a year ago and wrote a detailed review, but because it was then not very available, not many of you were able to read the review or comment.  Now you can!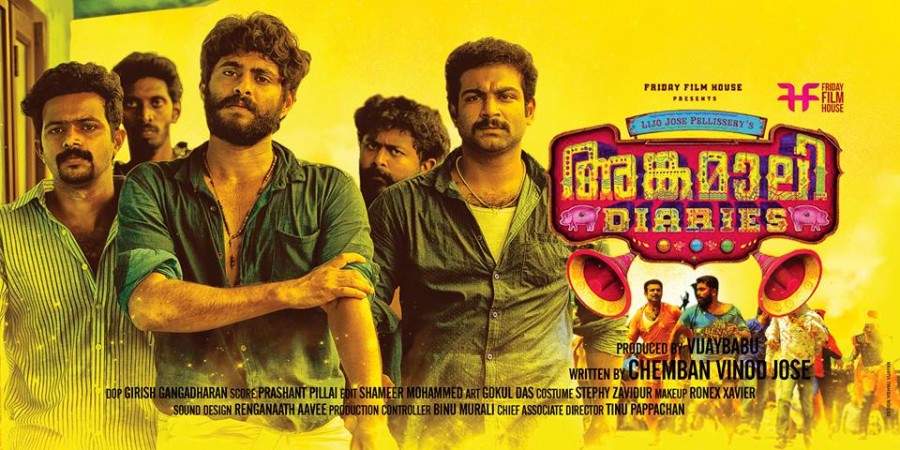 We will see how this goes, I might start a habit of doing reruns every Sunday of films that didn't get many comments, and Malayalam or Tamil or Telugu reruns every other week or so.  It would save me some time, and it would let you watch movies that you may have missed the first time around, knowing that there will be a place to talk about them.
Oh, and if you look at this list and think "It's too much!  I can't watch 3 movies in a week and also find time to say something interesting about them!", well WELCOME TO MY WORLD.  Except it's 4 movies a week usually.
Anyway, I know it is a lot, I want to see which people like best, so we will start with this, and then moving forward if it works, it will probably be more of a mix of a Malayalam rerun one week and a Friday classic notified in advance another week and so on.