Did you think I forgot I was going to announce the results of the 2018 reader pulls today? You are right, I absolutely did. But then I remembered! So get ready for a bunch of separate posts for each category to go up.
I don't really have a formal "poll" system for these, there are no rules at all. And that is on purpose, it's way more fun to spark a free-ranging discussion in the comments than just have everyone say one single title of a movie. So some people voted for 4 favorites, some people voted for one, some people had runners up, some people said "I didn't really love anything this year". I went through all the comments just now and picked out which ones sounded to me like real true votes for "best" and "worst" and counted those. If you go through the comments, you may have a totally different result based on how you interpret them.
Also! There was the challenge of the non-Hindi votes. The thing is, although I have a lot of readers who watch movies from other industries, Hindi is where we all overlap. So besides Sudani From Nigeria, there wasn't really anything from another industry that was mentioned multiple times. So Sudani gets its own little award, for being high quality (and also, let's be real, on Netflix so more people saw it). But all the other non-Hindi votes don't make it to this round up because they were just too diverse.
Now, with all of that out of the way, what numbers did I come up with?
Best Film:
Andhadhun: 9 votes
Badhaai Ho: 5 votes
Tumbadd: 5 votes
Stree: 3 votes
Mukkabaaz: 3 votes
Padman: 2 votes
Raid: 1 vote
Pari: 1 vote
Sui Dhaaga: 1 vote
Pataakha: 1 vote
Love Per Square Foot: 1 vote
Padmavat: 1 vote
Worst Film:
Sanju: 6 votes
Padmavat: 3 votes
Race 3: 3 votes
Simmba: 2 votes
Sonu Ke Titu Ki Sweety: 2 votes
Rajma Chawl: 1 vote
Dhadhak: 1 vote
Loveyatri: 1 vote
Special Section:
Sudani From Nigeria: 4 votes
The first thing that leaps out at me, is that people only vote for movies they have seen. For instance, Loveyatri. Angie was the only brave soul who actually watched it among the DCIB community. And for her, it was an unquestioning winner for worst film of the year.
But then there is Sanju and Padmavat and Race 3. They were bad, but also accessible. Sanju got a nice bump in the "worst movie" race thanks to being on Netflix. Padmavat and Race 3 are both (I think) on Prime. And they all had big promotion campaigns and big theatrical releases. Poor Loveyatri never really had a chance for us all to learn to hate it. If it had more money behind it, it could have gone down in history as one of those infamously terrible films. Like Clerk or Love Story 2050.
And then we have the reverse on the "best films" voting. Although it seems like quality is more likely to find an audience than trash (thank goodness). Mukkabaaz, which was barely in theaters, still managed to get three votes because it is Just That Good. Tumbadd, same thing.
But then there is Sui Dhaaga and Padman, films that got votes because (and the commentators said this) they were there and available to see. They are nice movies, but there is probably other stuff that is better from 2018, just harder to find.
Oh well, this is the flaw with the "end of the year" voting system. Mukkabaaz is going to continue to build buzz as time goes on, it will eventually hit a good streaming platform, and in 5 years 2019 might be thought of as "the year Mukkabaaz came out" more than anything else. And meanwhile, the one vote films may fade away into "oh yeah, they were pretty good, haven't thought about them for a while" obscurity. That's a fun idea actually, maybe someday I will do posts like this but for five years ago instead of last year.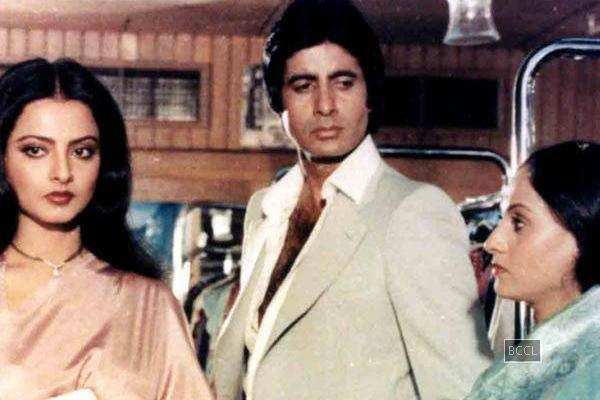 Now, what does this all say about the DCIB community? Well, we like a lot more stuff than we hate! Isn't that nice?
37 votes in total for "Best". Only 19 votes for "Worst".
Also, we really don't agree with each other that much! Which is great, my goal isn't to make you agree with me (although it warms my cold dead heart to know 6 other people hated Sanju), but to think seriously about movies and make up your own minds. 12 separate choices for "Best", and 8 separate choices for "Worst". And only one person agreed with the choice I made, Raid, as the best!!!! Good for us, we are all very independent minded.