Last character post! I have a lot to say about these two, because it feels like there are a lot of interpretations of them, and the series never really landed on one or the other.
(oh, and index of all my Made in Heaven reviews is here)
In the first episode, we are offered one view of the two of them. Ahil/Jim is the opaque perfect wealthy husband, Kalki/Faiza is the supportive divorced friend, and at the end we see Ahil go off to be with her instead of his wife. They seem like casually cruel cheaters. And then we are given a different idea, we learn Faiza comes from an abusive relationship, that Ahil and Tara/Sobhita took her in afterwards, and that Faiza is still super messed up from the whole experience, especially the way her father failed to support her. And we see Ahil casually and guiltlessly lie to Tara/Sobhita about what is happening.
New idea, Ahil is full of privilege and is taking advantage of Faiza's messed up feelings towards men right now in order to be her savior, to have a little escape from his marriage. And that idea shifts slightly to a suggestion that it is all about Tara/Sobhita after all, Faiza loves her as a friend and that closeness is what drew her in to Ahil, some kind of confused closeness to them as a couple. Ahil is trying to hurt Tara, resents her perfection, and lashes out by having an affair with her best friend. Once Tara finds out about the affair, there is no more value to it for either of them, Faiza has lost her friendship and Ahil is no longer keeping an exciting secret from his wife.
But then Faiza loses everything else, in the aftermath she is thrown back into her nervous breakdown as (once again) her father fails to support her and she loses her friends. She responds by clinging to Ahil, and he can't resist her desperate need. That is what drew him to Tara in the first place, that she was so sweet and needy and innocent and weak, just wanted to love him like the humble secretary she was instead of his cool and casual fellow rich person fiancee. Faiza needs him even more, gives him even more validation, makes him into her hero, and Ahil gets off on it, on having someone who needs him and makes him feel powerful while his business is in trouble and his sperm count is low.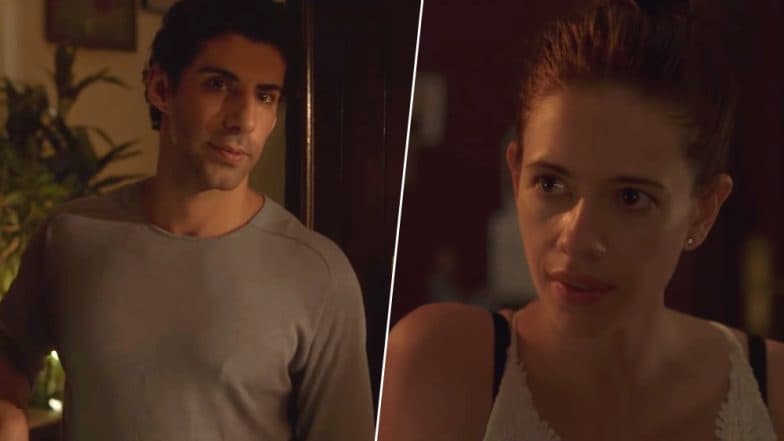 All of these interpretations set up Ahil as a user, a cheater, one who is willing to hurt both the woman he is cheating on and the woman he is cheating with in order to feel good about himself. And they set up Faiza as damaged, another "bride" who was destroyed, married off to the appropriate man who was supposed to guarantee her happiness, abused by him and then by her family after she returned home, left to feel she has no value at all because she is not a wife. Ahil is bad, Faiza is a confused victim.
But the last episode throws us a curve. We have already seen that Faiza was Ahil's friend first, she is the first to welcome Tara and tell her she is glad Ahil's engagement to another woman failed. We even saw Tara have a tinge of guilt when remembering how she talked to Faiza before her engagement and encouraged her to marry a man who would end up abusing her. But in this episode we get another flashback, one in which Ahil is starring at Faiza with her fiance, looking distressed. And that was when Tara struck and played on his emotions to get him to propose to her. With this interpretation, it's not that Ahil is a permanent cheater, it is that he is permanently longing for Faiza (who he cannot easily have because she is Muslim). He married Tara with a broken heart because Faiza was engaged. He was casual about his first engagement because his heart was still being pulled towards Faiza. His marriage to Tara was only good so long as Faiza was unavailable, once she got divorced and back in their lives, Ahil had to be with her. Ahil is the victim, not Tara or Faiza. Tara blocked him from being with his true love, Faiza broke his heart, Ahil wants to be a good husband but has to come when Faiza calls.
I don't know if I like this last idea. We will see if they stick with it, or if they go back to Ahil always wanting what he doesn't have as the central driving force, and Faiza always needing male approval.
What do you think? Which version of these characters and their relationship do you like best?