Happy Saturday! I was up far too late last night, and now I have to run around doing things today. Partly because I am hoping to do absolutely nothing on Sunday. Maybe see John Wick 3.
Here's a thing, Vikas Bahl was cleared by an "internal investigation" by a committee set up by Reliance Entertainment, the company producing Super 30, which he was directing until the whole attempted rape story came out.
Speaking just for myself, I really don't trust this "internal investigation". Especially since they are investigating an incident that took place long before Vikas was working for Reliance. So, how does that work? They listened to his version, to her version, and then tracked down a bunch of random witnesses from years ago who were also not working for them at the time? I mean really, what's to investigate? There were two people in that room, one of them has a long history of outcry witnesses, personal torment, and so on and so forth. And the other one is the man who tried to rape her.
But I find it interesting in terms of power structures. Vikas' business partners, the ones who would have the most direct benefit from a cover up, and ability to make it happen, instead tried to make the story as big and destructive as possible, and destroyed themselves along the way. And on the other hand, here is Reliance Entertainment which is a massive massive company and they are doing all this work to clear one guy directing one not-very-big movie for them. I wonder why?
Oh, also weird, Vikas Bahl was officially removed from Super 30 ages ago. Supposedly. So, is he back now? Who was running things in the mean time? What about Hrithik saying he wouldn't work with him? This is all STRANGE!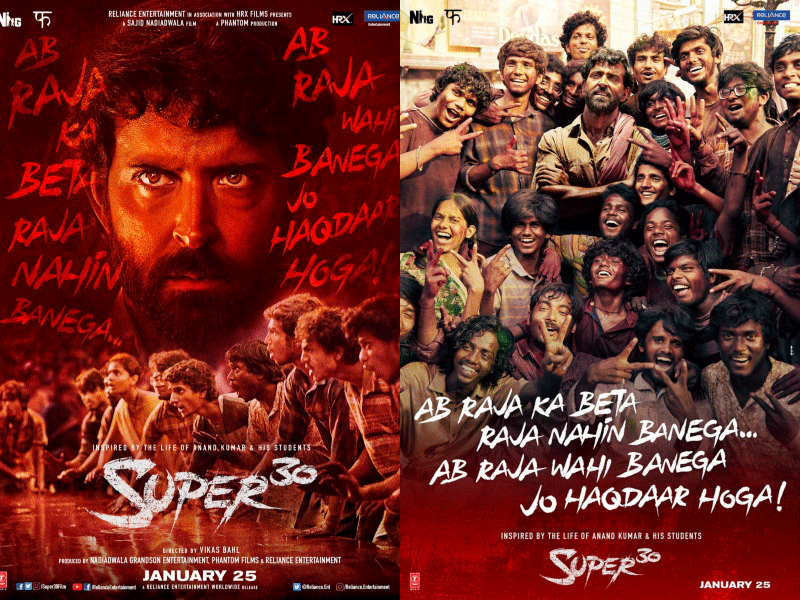 Bunty Aur Babli Sequel has now moved out of the super rumor sources and into the sort of rumor sources. Huh. It's supposedly bringing back Amitabh, Abhishek, and Rani. These are not 3 people I can really see together any more. Abhishek is all about finding his actor inside at the moment, Amitabh is all about kooky character parts with surprising gravitas, and Rani is all about movies built around her character. Amitabh is okay, he can do another kooky character, but how is Rani's desire for a central role going to work with Abhishek's desire for deep roles?
Trailers! Article 15 looks so good, and I continue to respect Anubhav Sinha far more than I thought I would ever respect the director of Ra.One. Oh, and also Ayushmann, but that's not a surprise.
And Taapsee's movie Game Over looks super scary! Too scary for me, I will be skipping it.