You ready to make an objective judgement? We already had the "which Shahrukh do you want to marry" question a while back (which descended in to anarchy once the element of money/house was added, we all want the Goa house). No, this is purely objectively looking at his behavior as a life partner, in which film is he the BEST life partner?
Don't think about "who do I want to be with?" (probably Harry) and think about more "who do I want my daughter/mother/sister/friend to be with?" (definitely not Harry)
Okay, I'm gonna start just by limiting our options to films where he had an actual REAL relationship with his love interest. So not Don, not Darr, not Devdas, nothing where it was unrequited or incomplete. And not Pardes or DTPH or Happy New Year where they only get together at the very end. But if they actually confessed their mutual love well before the end of the film and we got to see them in a relationship, then they are included.
Deewana: marries a widow, waits patiently and lovingly until she is ready to participate in the marriage, moves in to her house, accepts her mother-in-law as his own mother, and so on.
Dil Aashna Hai: helps his brothel-raised girlfriend find her illegitimate parents with almost no judgement and lots of support.
Raju Ban Gaya Gentleman: Cute, flirtatious, a little bit pushy on the sex side of things, and slightly unfaithful and unreliable.
Maya Memsaab: Will embezzle for you.
King Uncle: Will leave his family for you and get a job in a garage to support you both.
Baazigar: Great at cheering you up after your sister's death, bad at not killing your sister.
Karan-Arjun: Lots of fun to play with, tends to get distracted by past-life issues while you are waiting to be rescued.
Zamaana-Deewana: Very sexual relationship, high drama, not a lot of talking.
Dilwale Dulhania Le Jayange: Will force you out of your comfort zone while still keeping you safe, will follow you around the world, will put almost no sexual pressure on you, but is a bit old-fashioned and patriarchal.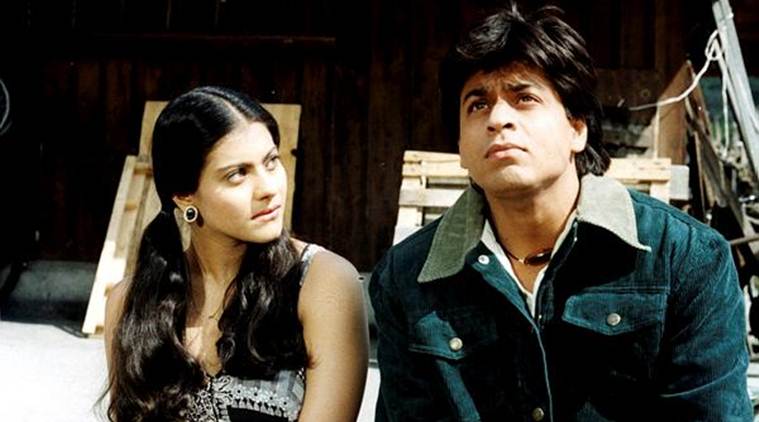 Koyla: Funny caring loving protective, but tends to be forgetful when childhood angst and vengeance issues come up.
Yes Boss: Loving, funny, devoted, everything good. But a bit passive and forcing you to take the lead.
Kuch Kuch Hota Hai: Charming flirty fun devoted. But slightly hung up on his friend.
Phir Bhi Dil Hai Hindustani: Someone who will challenge you to be your best.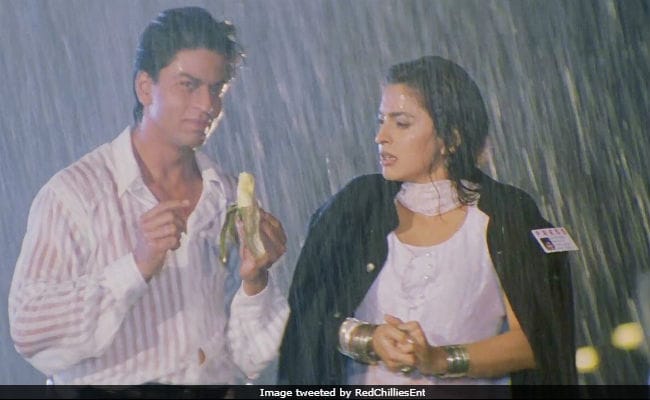 One 2 Ka 4: Sexy, emotionally open, trusting of you. But a little bit impulsive and unreliable as a partner.
Asoka: Not great at staying in one place. Also, the hair.
Kabhi Khushi Kabhi Gham: A great provider, a loving support for your family as well as his, keeps the spark alive into the 10th year of marriage, only downside is his obsession with his family.
Hum Tumhare Hain Sanam: Sexy, loving, present. But a bit unpredictable and untrusting. And possessive.
Saathiya: Calm, supportive, intelligent, loving, nonjudgmental while still treating you as an equal.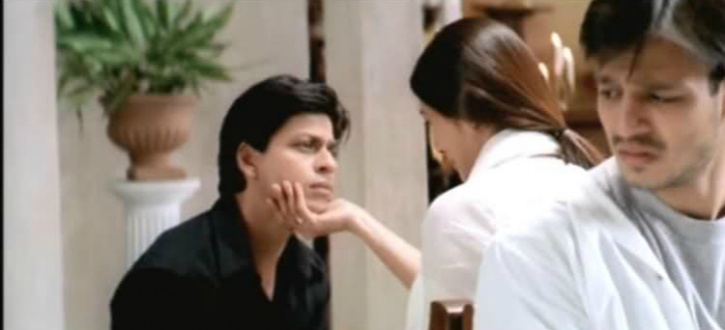 Chalte Chalte: Quick to anger but also quick to forgive, keeps the spark alive, appreciates your career achievements as much as his own. But that temper is a problem, and so is his low self-esteem.
Swades: Not demonstrative but steadily present, reliable, willing to stop smoking for you (or at least try).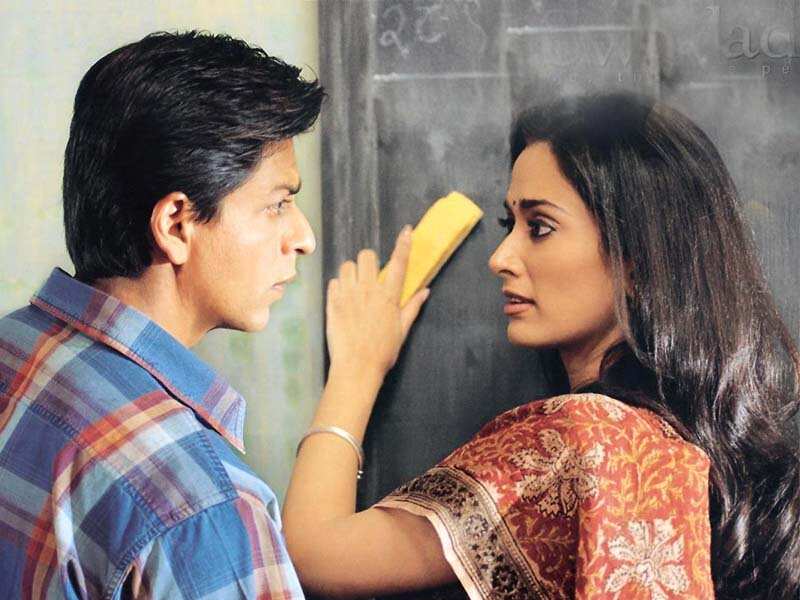 Paheli: Honest, loving, supportive, cares about you and the rest of the family too, always available for fun and enjoyment. A little bit of a challenge in terms of contrasting backgrounds and life experiences.
Kabhi Alvida Na Kehna: Used to be sexy? Has a great mother? Not a lot of good here.
Rab Ne Bana Di Jodi: Will put your needs over his own, is enormously loving and loyal and patient, can be fun when he puts his mind to it. A little old.
Dulha Mil Gaya: Endlessly giving, patient, reliable, always there.
My Name is Khan: Enjoys sex, has a lot of love to give, will accept anything you tell him without question.
Ra.One: Terrible hair. But interested in your interests, a great father who tries hard, someone who has a lot of friends and a lot of zest for life.
Jab Tak Hain Jaan: Apparently a really great kisser. And excited to show you his world and his part of life.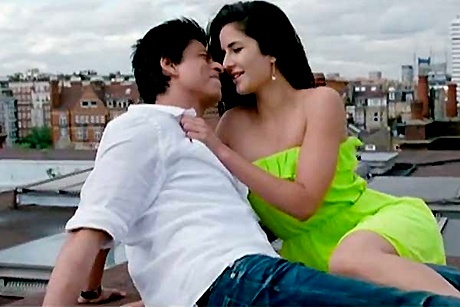 Chennai Express: Irritating and immature on the surface, but a lot of bravery and strength underneath.
Dilwale: Let's his heart guide him, perhaps too self-sacrificing.
Fan: Likes to be in control, unlikely to share things with you if he thinks he can fix them by himself.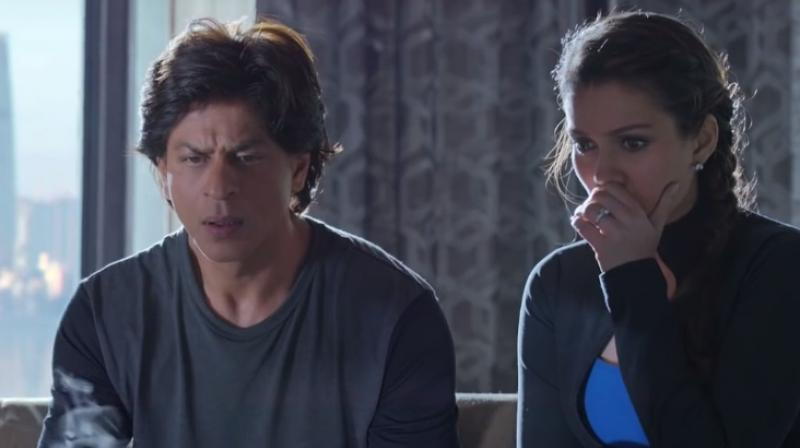 Raees: Funny, sweet, respects your strength and intelligence, perhaps a bit too close to his best friend.
Jab Harry Met Sejal: Will keep you safe, support you, make you happy. But has a dangerous self-destructive and depressive element that can cause him to lash out and try to hurt you and drive you away.
You ready for my choices?
Best partner: Saathiya, all the way. He doesn't minimize what Tabu did, but he also doesn't make it worse for her. And he steps up and accepts that this is a "we" problem not a "you" problem, because that's what marriage is.
Worst partner: Probably Baazigar. Or KANK. Murder is bad, but then cheating is bad too. Although in a way I suppose he both cheated and murdered in Baazigar. So yes, Baazigar.