Happy Monday! I had to go into work early, and I've got quilting tonight, so this is gonna be a looooooooooong day. But that's okay, I had a nice productive home chores kind of day yesterday.
This is where you can ask me anything about anything all week. Question on where a particular song is from, question on if two actors are related, any of that, bring it up here!
Now, question for you! Inspired by my cleaning up and reorganizing my apartment a bit yesterday. What Indian movie do you most envy the interior decoration of the sets?
So many options here! But I think for cozy "I could move in and be happy tomorrow" kind of decor, I think I have to pick Konkona's little apartment in Luck By Chance. The tiny fridge that doesn't work, the little TV facing the little couch, the awkward arrangement to iron clothes, it's all so tidy and warm feeling.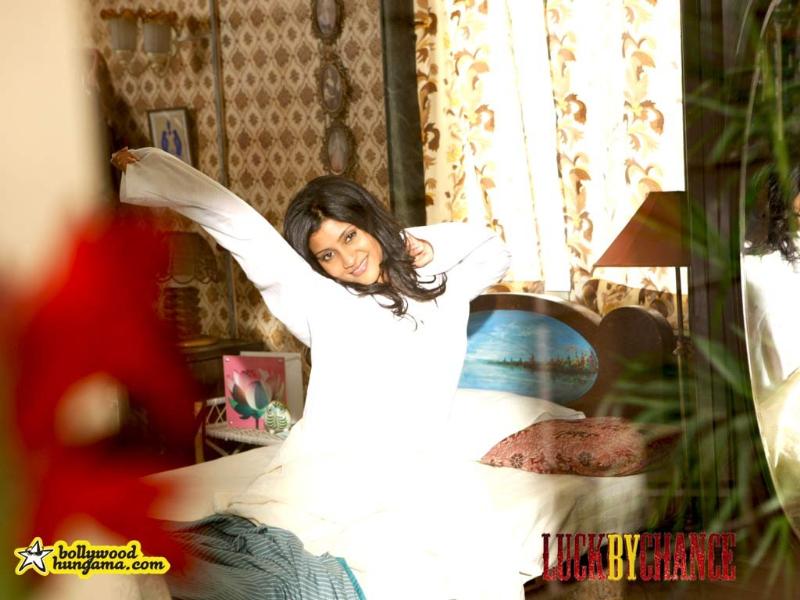 On the other hand for the fabulous beauty and luxury side of things, I would have to pick the palace quarters in Jodha-Akbar. They have special sunset gold mirrors! And BUNNIES!