Ritu was related to a lot of famous public people, but was not a public person herself. I don't want to reveal too much of her life which (by choice) she kept private. But I want to point to how she affected those around her who have chosen to lead a public life.
Raj Kapoor and his wife Krishna had 5 children, in three sets (as is not uncommon in families). In the older set, there was Randhir born within a year of their marriage when his parents were only 22 and 16. And then Ritu, born a year later. And then Rishi by himself, 4 years younger than Ritu. Ten years after that, Rima and Rajiv arrived.
With the age gap like this, Ritu and Randhir became a bit of second parents to their younger siblings. Ritu was a full 14 years older than Rajiv, but even Rishi saw her as a littler more than a big sister. Ritu acted like more than a big sister as well. She had to, the way their family was.
Through out Rishi's childhood, his father was an abusive drunk. He remembers the kids huddled together hiding when they heard him come home at night, listening to him shout at their mother and break furniture and glasses, and sob to himself. Raj never really became a "nice" man, or a good father, but as he matured and his life changed, he was calmer. By the time Rishi was a teenager and Rajiv and Rima were little, Raj was a distant but indulgent figure in their lives, instead of a monster who came in the night.
Raj died in 1988, and Randhir was "supposed" to be the new head of the family. But Randhir by then had turned into his own version of an alcoholic. He and Rishi banded together and tried to keep the studio going, to help their teenage youngest siblings grow up, do all of that. But both of them were now struggling with their own addiction issues, and the wreck they had made of their personal lives.
Reading between the lines, during all this time, it was Ritu who was the true head of the family. She didn't have the public respect or the public power, none of that. But if you talk about the Kapoors as a family, it was Ritu who folks called late at night when they were lonely, who remembered birthdays, who did all of that stuff.
Ritu's life is familiar one to anybody who has studied the children of alcoholics. She spent her childhood protecting her younger siblings and, eventually, covering for the growing alcoholism in her brothers . She married at 20 to a man from a totally different background (solid quiet industrialists) who lived very very far away from her family. She kept her children connected to her family of birth but also distant, they visited over school breaks and for holidays but they lived in Delhi and went into her husband's business, not her father's. And over the years as her brothers fell to alcoholism and depression one by one, she was the solid sane reliable person they could count on.
What I find very interesting is that Ritu's daughter-in-law fled to the Nanda family from a similar background to Ritu's. Amitabh is certainly not an alcoholic, or an abusive father. Shweta was raised in a safe loving steady household. But she was also raised as the daughter of the Most Famous Man in India, just as Ritu had been. The crazy world of Hindi film was everywhere and Shweta couldn't seem to escape it. Until she met a nice Delhi industrialist at a party and he proposed, and they were married when she was 21. Shweta fled to Delhi just as Ritu had and, like Ritu, has kept her children close but distant from Bombay. They visit their Bombay family constantly, but they don't go to school their, and their careers will not be there. I can easily imagine Shweta finding a second mother in Ritu, a woman who could fully understand the challenges of being a shy young woman born to a very famous man.
Ritu got cancer about ten years ago, and everything stopped for the Kapoor brothers. They couldn't function without their big sister, they flocked around her and badgered her and made her reassure them instead of the other way around. I wonder if perhaps Ritu's husband was the only person in her life who took care of her instead of the other way around? I don't know of course, but I wonder. He sounds like a very nice man, one who built free hospitals and paid for college for his employees and was everything good that you would want int he world. After he died in 2018, perhaps it became harder for Ritu to go on?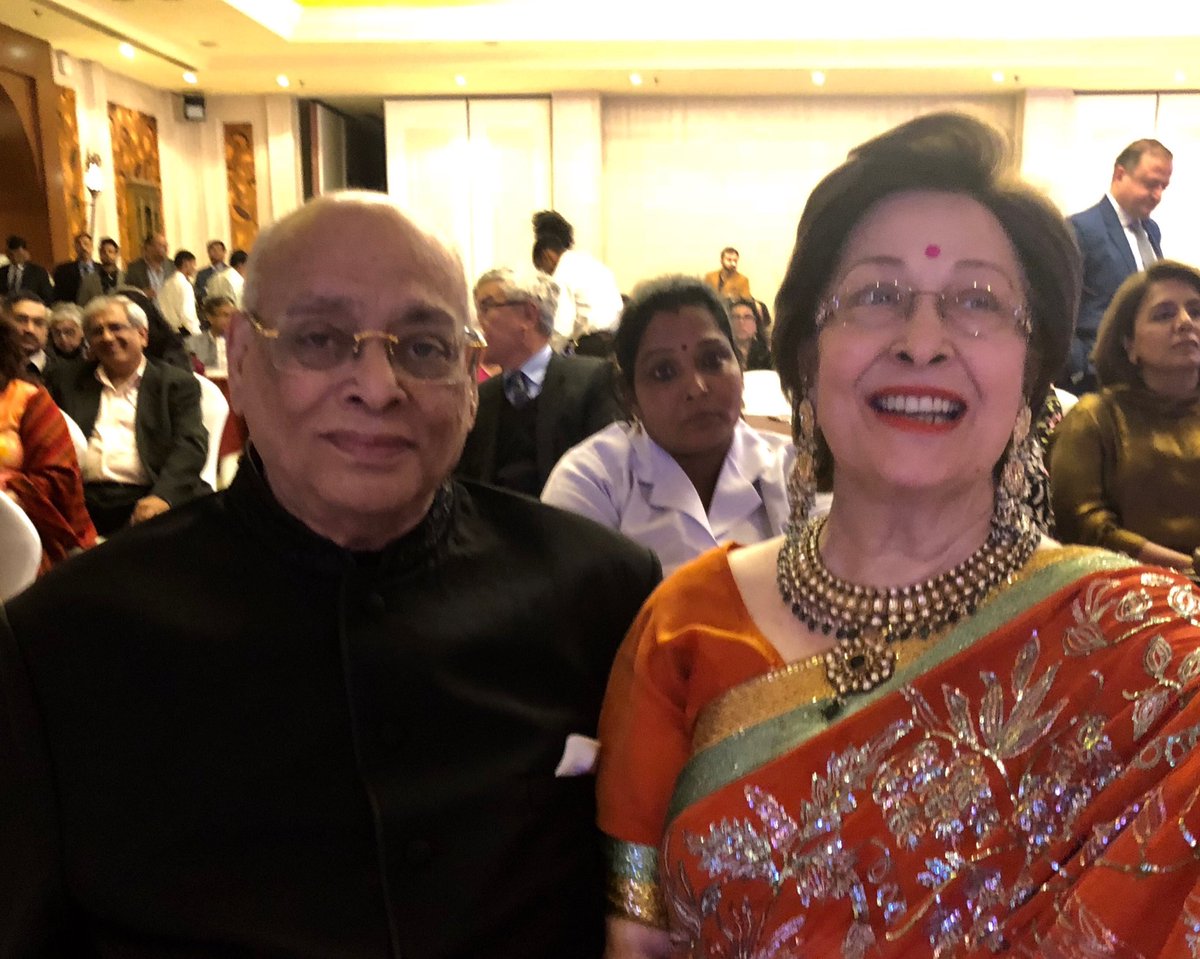 Ritu, in terms of Hindi film, is important because of her father and brothers and daughter-in-law. But she has her own small fame in another arena. After marriage and after the children were a bit older, because her husband was so wonderful, he encouraged her to find her own passion in life. Ritu tried running a housewares company but wasn't successful, and instead she switched to an insurance agency. She ended up winning awards and the best selling insurance agent in India. It's not a typical "female" kind of job, not the way running a housewares company would have been, but it was perfect for her. I wonder, perhaps that famous Kapoor charm was used in one on one meetings in private offices just as effectively as her father and brothers used it on the big screen?
Ritu died suddenly, and I think this will have changes among the "famous" people in her family that we may not expect. Shweta Bachchan might finally get her divorce, or she might move back to Delhi and unite with her husband. Rishi and Randhir might suddenly get a lot better now that their emotional prop is gone, or a lot worse. Ranbir might marry Alia, or break up with her.