I so enjoyed the TV show recommendations post, I want to do the same for books! Within similar "let's be real about the people who visit DCIB and their interests" kind of restrictions.
First, I know many of us are super super smart people who like reading about real life Big Ideas and Problems of the World and stuff. But this is NOT THE POST FOR THAT!!!! I am looking for the Hindi movie (not Indian, Hindi. That fluffy) equivalent of book ideas. I'll start us off with some random options from my shelves:
No Life For a Lady: A memoir written by a proper New England woman who fell in love with a cowboy and moved west with him to run a ranch in the late 1800s. Lot's of interesting stuff about making biscuits and stew and how horses work, and also little vague indications of how very romantic her love story was. Non-fiction, but fun non-fiction! Link here.
The Penderwicks: If you have children, or are children adjacent, you might already know about this series. Openly imitating Little Women, and the Elizabeth Enright Melendy books (which I also highly recommend), with a dash of Noel Streatfield's "Shoes" books, it is a delightful update of those "siblings learning and growing and having adventures over a long summer break" genre. 4 sisters, and eventually a little brother and another sister, each with their own interests and personalities, having adventures with the lonely little rich boy next door and their absentminded professor father. Link here.
Georgette Heyer Mysteries: Heyer is of course the mother of all romance novels, an upperclass British woman in the teens and 20s and 30s who started writing books about witty dashing rakes and the unconventional women they love. But she also wrote some delightful mysteries! Hunt them down if you haven't read them, my favorite is The Unfinished Clue in which the super smart Scotland Yard detective falls in love with the wise-cracking sister of the chief suspect. Link here.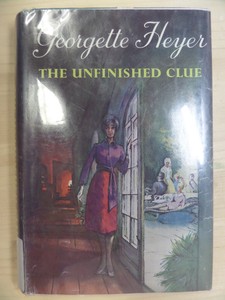 Jennifer Crusie Books: She has been writing for over 20 years now, started in straight romance novels (which are really fun and light if you can track them down) and then graduated to "grown up" books that have a little more plot. All her heroines are over 30 and intelligent and off-beat, all her heroes are modestly attractive and really really smart, the dialogue is insanely good, and (to be a bit shallow for a moment) so are the sex scenes. Oh, and there's also lots of dogs. Here's a link to my favorite (three dogs!), Getting Rid of Bradley.
Janet Evanovich Romances: Kind of the flip of Heyer, most people know Evanovich for her mysteries (Stephanie Plum, New Jersey bounty hunter with a wacky family and two hot boyfriends, obviously I also recommend those), but back before she started writing those she wrote really light and wacky romance novels. Thanks to her later success, they have been reissued (woot!). Here is a link to my favorite The Rocky Road to Romance (eager new traffic reporter and the rich station owner who falls in love with her at first sight, also there's a dog).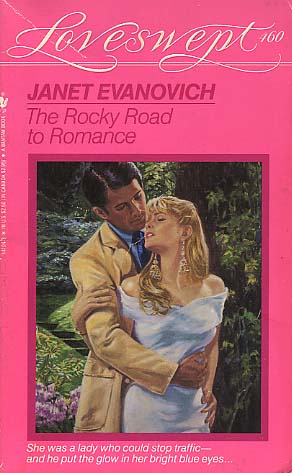 Pineapple Port Series: I just finished the most recent one, book 10, and it was super good and I want the series to continue so you all should buy them on Kindle! Our heroine was literally raised in a retirement community after her grandmother died, a sleepy little development in Florida, and then she finds a body in her backyard and decides (with the help of her dreamy new boyfriend Declan, two 70 year old best friends, and a dog) to learn how to be a detective. Link here.
Marjorie Allingham: Gonna end CLASSY! Allingham is the weird cousin to Dorothy Sayers. She started out with sort of a fun funny romp of a detective adventure book set at one of those 1930s house parties where someone always dies. And then she went off into her own thing, including some kind of deep social commentary, and a sweet romance, and some sort of surreal science fiction stuff, all tied together by her same central detective hero who ages in real time (unlike the others that are frozen). A very Indian romance too, our hero meets the heroine when she is a 17 year old tomboy and then, after a loooooooooooong engagement, realizes he loves her for real-real, it's not just a habit. The first book is super fun (link here), but if you can handle starting in the middle of a series I recommend the second book of the romance trilogy (link here).
What are your fun fluffy books you want to recommend? Or what are the ones on my list you also love? Or just in general, BOOKS!