I've written so many stories for Jaya for her birthday, she must be sick of reading my stuff. Let's surprise her this year and give her something written by you all!
Hero: Jaya Bachchan Is the wise sage of this land (say around 50-60 yrs old)…everyone worships her and turns to her for advice…she has devoted her life to guiding the people
Love Interest: Hrithik Roshan (as a strapping 25 yr old)..is a breeder/farmer of these giant fluffy animals
Setting: Fairy Land where everyone has magical powers and giant fluffy animals with hearts of gold co-exist with the people and rainbows shine all day.
Beautiful, wise Jaya was born with innate powers of prescience. She can feel good or bad vibes and get a hazy sense of impending fortune or doom. As a girl the people in her family and village were scared of her powers and banished her to an ashram on top of a high mountain in the outskirts of the village. Here, she's spent long, lonely years meditating and alerting the townspeople via messenger pigeon when senses something happening. She's lonely, angry at the selfishness of the people using her powers but not allowing her to live
in her home. At other times she's happy to be separated from the scourge of humanity.
She hasn't seen a person up close in decades, until a young, strapping farmer from another village stumbles onto her ashram one rainy night, with his fluffy magical animal companion in tow…
Sweaty hunky shirtless Hritikh knocks on her ashram door for what seems like forever until Jaya finally opens the door…she is stunned to see this hunk at her doorstep…Hritikh immediately starts apologizing for the disturbance and explains that his animal MushMush wandered too far and got lost…Hritikh has spent two days looking for him and finally found him but its too late to go back home and a storm is coming and MushMush hates the rain…is there any way they could shelter here tonight…please..please…MushMush also puts on the cutest saddest expression that could melt any heart….
Jaya is a little shocked…she hasn't seen anyone in forever…this man probably doesn't know who she is…the rules don't allow her any contact but how can she turn them away?? She closes her eyes to feel the vibes…she asks her guiding spirits what should she do?? But NO RESPONSE!! For the first time in her life, there is silence…she doesn't feel the vibes…she is on her own…she must make this decision for herself…now even more shaken she just freezes…before she can say or do anything the storm starts and begins pouring…MushMush yelps and immediately waddles in and goes to hide inside…Hritikh rushes behind him while Jaya remains frozen at the door…the decision has made…she sighs and closes the door.
Hrithik stops in his tracks and lets out a low whistle. "Wow do you live here? Pretty impressive. Who else lives with you?" He takes in the sights while peppering her with questions.
Pristine white marble columns hold up a ceiling made of mirrored tiles in a mosaic. The room is made of white marble, Pink quartz and gemstone encrusted walls. It's not huge, just a large open space with large windows showing off the wrap around Verandah, serene garden and wonderous views beyond. There's a small hearth in the corner where a warm fire burns and keeps the single bed warm.
The ashram had been built during the village's golden age. Before the war had reduced it to a famine stricken, impoverished area with only the mountainous views to console them. The villagers had abandoned the Ashram long ago, few had the strength to make the trek up the mountain anymore. Somehow, they left all the jewels and riches in tact, as if to not anger the gods.
Jaya kept the Ashram sparkling clean. She had lots of time on her hands, of course. She managed to grow a few crops out back that sustained her. Mostly she meditated and spent her days in silence. The brash young visitor and his…animal were a surprise and their movements echoed throughout.
"I live here alone. I have for…so long, I can't even count the years. You can stay tonight because of the weather but then you must go." Even as she said the words, she knew she didn't mean it. A little company was what she had been craving, and here it was.
Hrithik walked closer to Jaya, ignoring the snorts of Mushmush. His blue green eyes bore into hers. "Alone? Here? How do you survive?"
Suddenly, a bolt of lightning struck a tree in the back garden, bringing to life the fire she felt inside. The two of them jumped in surprise and he grabbed her in a startled embrace before quickly letting her go.
The rain kept beating down and extinguished the fire much to their relief. "Don't ask too many questions. You can sleep here for the night. I only have one bed but please find a space on the floor, near the fire. By the way. I know I'm out of touch," she said softening a bit. "But what kind of animal is this?"
Here is MushMush, a purebred, pony-sized, Snuckleberry:
(Okay if no one else will bite, I will! Need to do something with the sexy tension!)
Jaya was delighted by the little fluffy animal. Her boundless energy was infectious and put Jaya into a lighter mood. Mushmush eventually worked herself into a deep sleep on the verandah.
Instead of a vision, Jaya kept getting a feeling of overwhelming heat. She tried to shrug it off and offered Hrithik some dinner which they shared along with conversation. She revealed everything about herself and he reciprocated.
"It's late, I'll lay down here to keep warm," Hrithik said eventually, pointing to the fire right next to her bed. "You won't hear a peep from me and we will head out first thing if the weather is clear."
Jaya nodded and headed to the bathroom to change, she felt happy and that searing heat had moved from her chest to somewhere lower. She slipped out of her light pink saree and into a linen night dress. In the bathroom, she touched herself. She was wet and trembling down there much to her surprise. She closed her eyes and indulged herself for a few minutes. She hadn't done this in ages.
As she tucked herself into bed, she could see Hrithik was fast asleep, curled up just a few feet from her. That night, Jaya had vivid dreams of two people lovemaking, legs and arms intertwined but with fuzzy faces. She could feel intense warmth and her heart was racing. Suddenly, she felt arms around her. She woke up to Hrithik holding her saying "it's okay, you're having a bad dream."
"What's going on!" She asked, startled.
"I don't know, you seemed to be having a bad dream. You were moaning as if you're in pain and shaking. Are you ok?" He asked.
Jaya's face flushed to a deep pink. She could feel sweat beaded on her forehead. In that moment, she knew. The two people she had dreamt about were herself and Hrithik. His wide shoulders, chiseled stomach. She'd never felt such a fire inside her. She sat up and without thinking, she grabbed his face and kissed him. She could feel him going from shocked to intrigued to deeply kissing her back. He embraced her and moved her closer. She had never been with a man in her 50 some years but somehow her body knew exactly what to do. Jaya pulled off her own nightgown and wrapped her legs around his waist as he sat at the edge of her bed.
Hrithik pulled back to see if she was alright With what was happening. She was. She was exactly where she wanted to be for the first time ever.
After a passionate sweaty night, they fell asleep exhausted in each others arms. When Jaya woke up late the next morning, Hritikh and MushMush had left. Jaya smiled…a man who keeps his word. She knew that everything had changed for her…for the first time she felt passion…longing…and a desire to be selfish…and she felt good about it!
She started packing…it was time to go back to the society…not to "find Hritikh" but for herself…to be happy…to experience everything she had missed out for so long…she was going to "find herself".
*Interval*
Meanwhile (there has to be a "meanwhile.) wicked eyes were watching Jaya's every movement on a glowing crystal ball.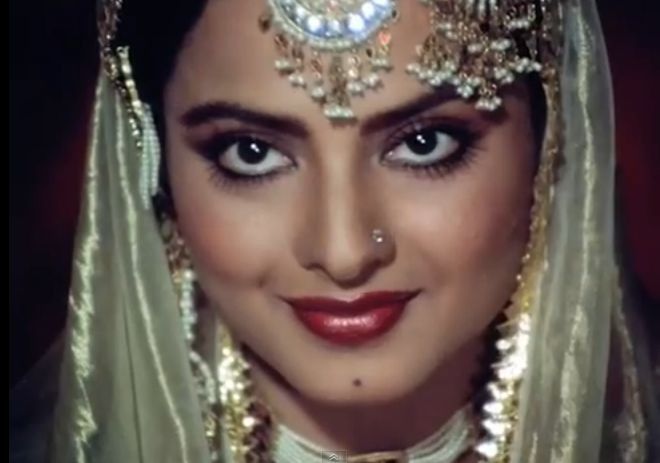 The beautiful but deadly sorceress, Rekha, had been keeping track of Jaya for decades. Jealous of Jaya's sweet nature and uncanny abilities, Rekha's black heart was bent on Jaya's destruction. And now that Jaya was leaving her place of peace and safety, Rekha could begin her vile campaign..

As Jaya walked down the mountain and through the jungle trees, she saw Hrithik and MushMush off in the distance. She hurried to catch up, thinking that her journey would be more pleasant with company. As she approached she saw a dark tangle of vines drop from a tree and engulf Hrithik.
As the mass tightened around him, one of the vines struck MushMush, knocking him aside as he frantically tried to reach Hrithik. Arriving on the scene, Jaya saw no sigh of Hrithik, just a black emptiness where he and the vines had been.
She crouched beside MushMush, calming him. Stunned, they could do nothing but gaze about at the empty forest.
In a far off corner of the jungle, Hrithik awoke stunned and disoriented. He stared about, trying to make some sense out of what had happened but was too dizzy to do more.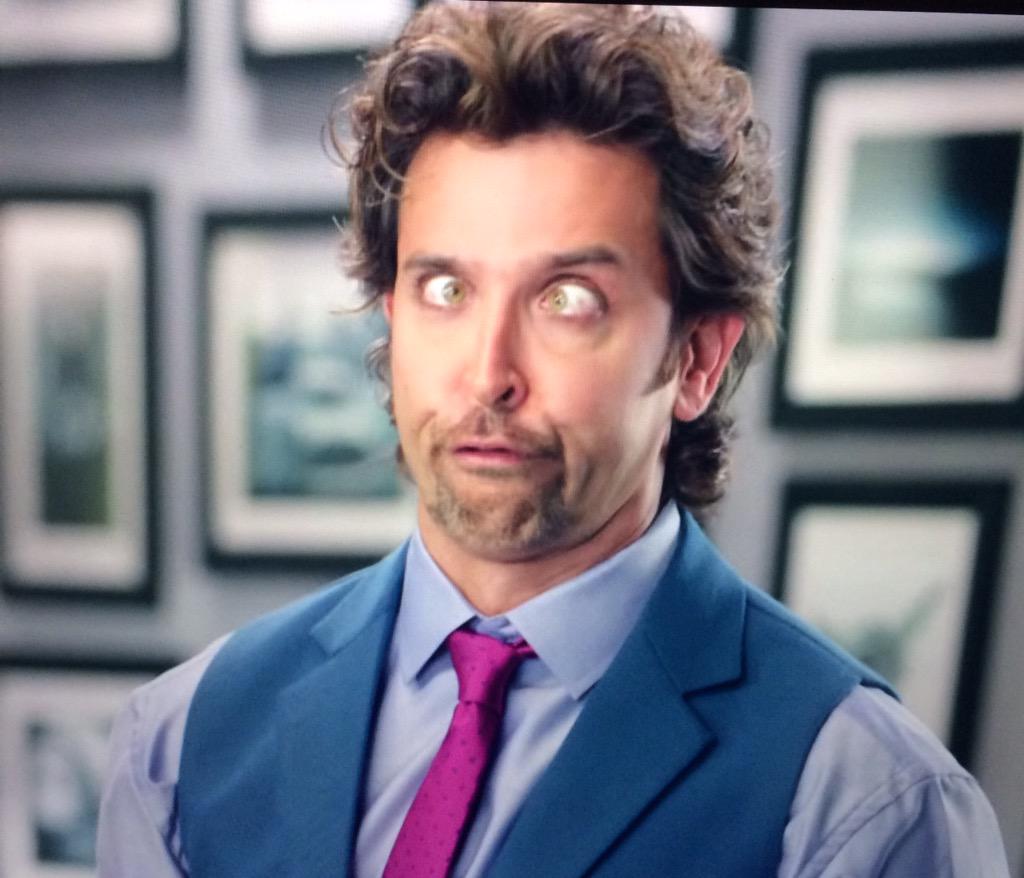 As he struggled to stand, the sorceress Rekha emerged from the shadows, reaching out for him.
Her cold touch sent shivers down his spine and he felt himself changing.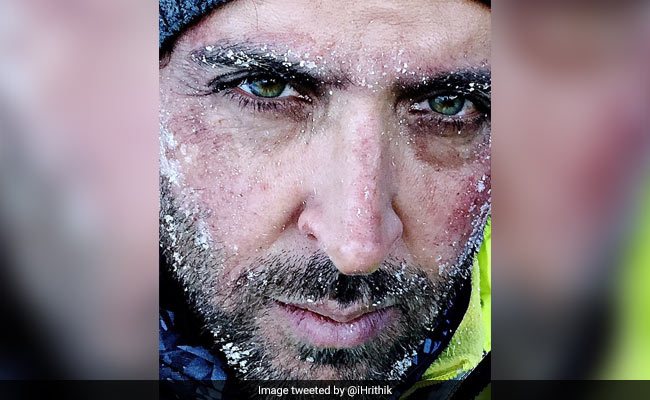 Rekha laughed. By attacking Hrithik, she had made the first steps in her plan to destroy Jaya. First – ruin all that Jaya held dear. And Hrithik was the first person that Jaya had ever held at all!
Jaya sank down beside MushMush. (Strange, she thought, how large MushMush seemed. He wasn't so tall before, was he?)

Jaya closed her eyes and searched for her guiding spirits. They were there but so faint. Distressed, she leaned against the massive form of MushMush and, upon touching him, her voices returned. And they were stronger and clearer than ever.
The voices instructed Jaya to travel past the mountain and down into the deep valley. There, surrounded by three swiftly flowing rivers, she would find the ruins of an ancient Moghul palace. Inside the palace, in the center courtyard, she would meet both Hrithik and the one who wished her ill – her unknown nemesis.
So Jaya turned to MushMush. He bobbed his head and knelt down, letting Jaya sit astride him. Once Jaya was securely seated, MushMush gave a mighty leap and they were off!
MushMush hurtled down the mountain at an unimaginable speed. He tore through the jungle into the valley and, reaching the rivers, soared over them. When he halted, he and Jaya were at the entrance to the old Moghul palace.
Jaya gave MushMush a grateful hug and, turning, entered the palace. She was forced to clamber over fallen columns and past cobweb filled rooms. As she made her way, she heard a low moaning, punctuated by a hateful, tinkling laugh.
As she came upon the courtyard, she saw them. Hrithik was no longer the Hrithik that she had known. Gone was the tightly muscled body and the clear, innocent eyes. Instead, his features were darker, coarser. He was no longer the strapping young shepherd. Now he was taller, older, less himself. And completely in the thrall of the sorceress.
Jaya stood, frozen at the sight. As she tried to process everything, Rekha again laughed her cruel laugh. "Well, dear Jaya, I must welcome you to my home. Your stay will be a long one. A forever one!"
"Why? Why have you done this? Who are you and why have you corrupted Hrithik?"
"Jaya, Jaya, Jaya," sneered the sorceress. "I am going to ruin you , as you have ruined MY life! The villagers heed only YOUR advice and turn deaf ears to MINE!"
Jaya was dumbfounded. "But my only contact with the villagers is through brief messages I send them. My messenger birds only take them suggestions. And the people only heed them or not, as they wish."
"But they Do heed your suggestions," Rekha spat. "And they ignore all the directions that I give them, messages delivered by my snakes and lizards! And all because YOU are the elder, SISTER!"
At that, Rekha flew at Jaya, her talon-like hands reaching for Jaya's throat.
Jaya and Rekha struggled, neither gaining an edge until Jaya tripped over a broken column.
She was helpless.
Suddenly a great roar split the air, sending clouds of dust cascading from the remaining rafters. And through the miasma strode MushMush. A dramatically changed MushMush.
His fearsome appearance sent Rekha reeling. Jaya could only watch in awe as the great beast seemed to slip from his white fur. There, standing before them, was a mighty Elemental, a deity formed of and by Nature itself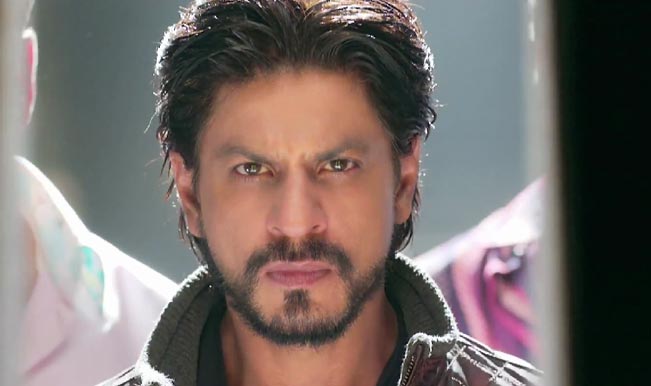 The great Elemental took hold of Rekha and, in an instant, reduced her to a small, silver statue.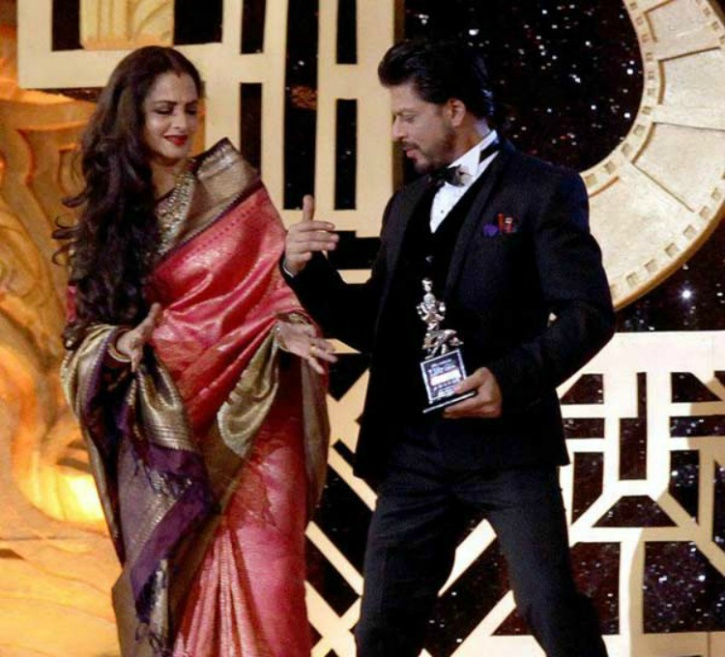 In the corner, Hrithik shook himself and awoke from his enchantment. However, a part of the enchantment would never be removed. He was no longer the shepherd boy but was now an older, wiser man.
Jaya had been attracted to young Hrithik, despite the age difference. But this Hrithik was even more attractive to her. Now he was more age appropriate but still had that youthful zest that had so captivated her. And Hrithik found himself enthralled again! This time by the courageous and true Jaya. This was a woman to spend a life with!
There was only one problem – Rekha. Jaya could not let her old enemy and newfound sister remain entrapped in a statue. She turned to the former MushMush.
He explained that both Jaya and Rekha had powers that should not be squandered. When Rekha turned to the dark side, the Old Ones and Nature sent him to end this calamity. He had joined Hrithik, knowing that the shepherd lad would be the catalyst to bring the sisters together.
"Now," he said,"her fate is in your hands. What shall I do with her?"
"Can she start again? With proper direction and care? Could she become a force for good?" Jaya asked.
"Yes," MushMush replied. "In your hands your sister can be redeemed. If you raise her with love and affection, she can become a great seer and prophetess." At that, he handed the silver statue to Jaya and…the statue changed. In it's place was an innocent baby girl.