Since there is no real new news, we have this delightfully vast vista for our imagination to make up news. Let us all wildly speculate together!
Raid 2 Might Happen!
I really did not think this was going to happen, of all movies. I mean, I love Raid, you all know I do. Who doesn't love a lowstakes film with Ajay in his fancy tax collector pants? But a sequel? Really? I hope it keeps the same tone, no need to up the stakes, I could happily just keep watching him go around making speeches about law and duty to tax dodgers, with his random team of modestly dressed 80s office workers.
Biggest wish of course, spin off series about awesome Gayathiri Iyer, the female tax inspector.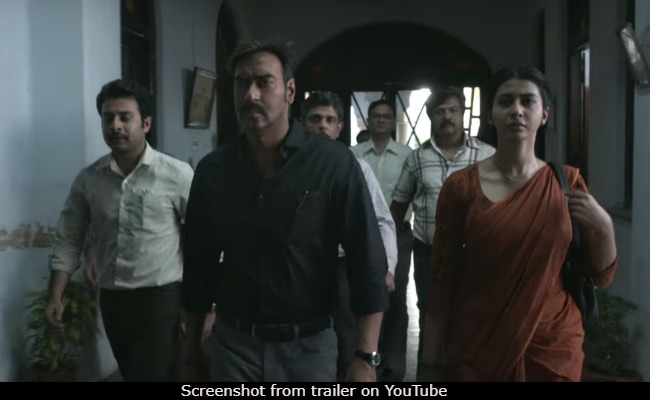 How about you, my fellow Raid fans? What is on your wish list for this film that may or may not happen and about which we know nothing?
Alia Escapes Ranbir!
Mahesh Bhatt mentioned on social media or something (this is a no news post, so I don't care enough to track it down) that Alia came to visit. They live nearby so she walked from Ranbir's apartment to theirs for a visit, but kept mask and gloves on the whole time and sat at a distance. But no word on whether Shaheen was there or what.
Anyhoo, I am now worried about Shaheen and Pooja! Here are two young women with conditions that can be exacerbated by stress and isolation, who may still be living alone (and Shaheen lost Alia who used to live with her when she moved in with Ranbir). I want Alia to move back home, and Shaheen and Pooja too, and then Mahesh would be so happy, and they could all watch movies together. Actually, I want to move in with Mahesh and Soni Razdan and watch movies with them, don't you? Forget Alia, adopt me as your third daughter! (although my parents are nice too, last night we got Turkish food delivered and watched Baby Driver)
Hrithik Gives Us Life Advice, Lift Weights
Hrithik, you are so cute. The things that in other people I would find irritating and narcessistic, somehow I just find charming with you. Anyway, his response to people feeling in distress is to repost his triumphal lose the weight/gain the muscle video:
Have you not seen this video? You must drop everything and watch it. As guaranteed a cheer up as Salman's "singing" videos.
Okay, that's it! All the news I have today! Or "news", since this is really nothingness. But we have a canvas to paint on, what do we want for Raid 2?
What is the happiest Bhatt household in our minds that we will create in reality by wishing?
Why is Hrithik so charming when he should be irritating? Or is that just me?