I like this news! A mix of an actual announcement to discuss, pleasant gossip, and the chance for us all to feel ethically superior to TV producers.
Colors TV Announces Rishi/Irrfan Combined Tribute in Blatant Cash Grab
I started reading the headline thinking "oh boy, a good tribute, probably with their famous co-stars and friends, no doubt to raise money for a worthy cause". NOOOO!!!! Ha! Of course not! It's a bunch of nobodies singing covers of songs, surrounding various clips from movies that Colors happens to own, the money is going straight to Colors TV's advertising profits, and there is no involvement from anyone related to Rishi or Irrfan. SHAME!!! Shame on TV Producers! I am such a better person than them. As are We All.
Such a nice feeling to start the day, isn't it? Judgemental superiority?
Iulia Says-Without-Saying That Salman is Not Interested in Marriage
First, let us remember who Iulia is, because the Indian media suuuuuuuuuuuuuuuuuuucks and never explains. She is 39, she was possibly married before back in Romania, she was a Romanian celebrity, model and TV show host and singer and so on, and then she arrived in India in about 2014. Looks to me like a sensible career move, she was in her mid-30s and Romania could give her limited options, move to India and there is a much bigger market and a blonde woman even in her mid-30s would still be a hot commodity. She arrived in India and started doing the low level celebrity thing, guest appearances in small movies, TV shows, being seen at parties. Somewhere early on Salman met her (I think a friend was producing one of her movies or something) and they have been close friends since then. Probably romantically involved as well, but definitely close friends, she is included in family events and activities and goes around with them a lot. Not all the time, she and Salman aren't joined at the hip, but yeah, close friends.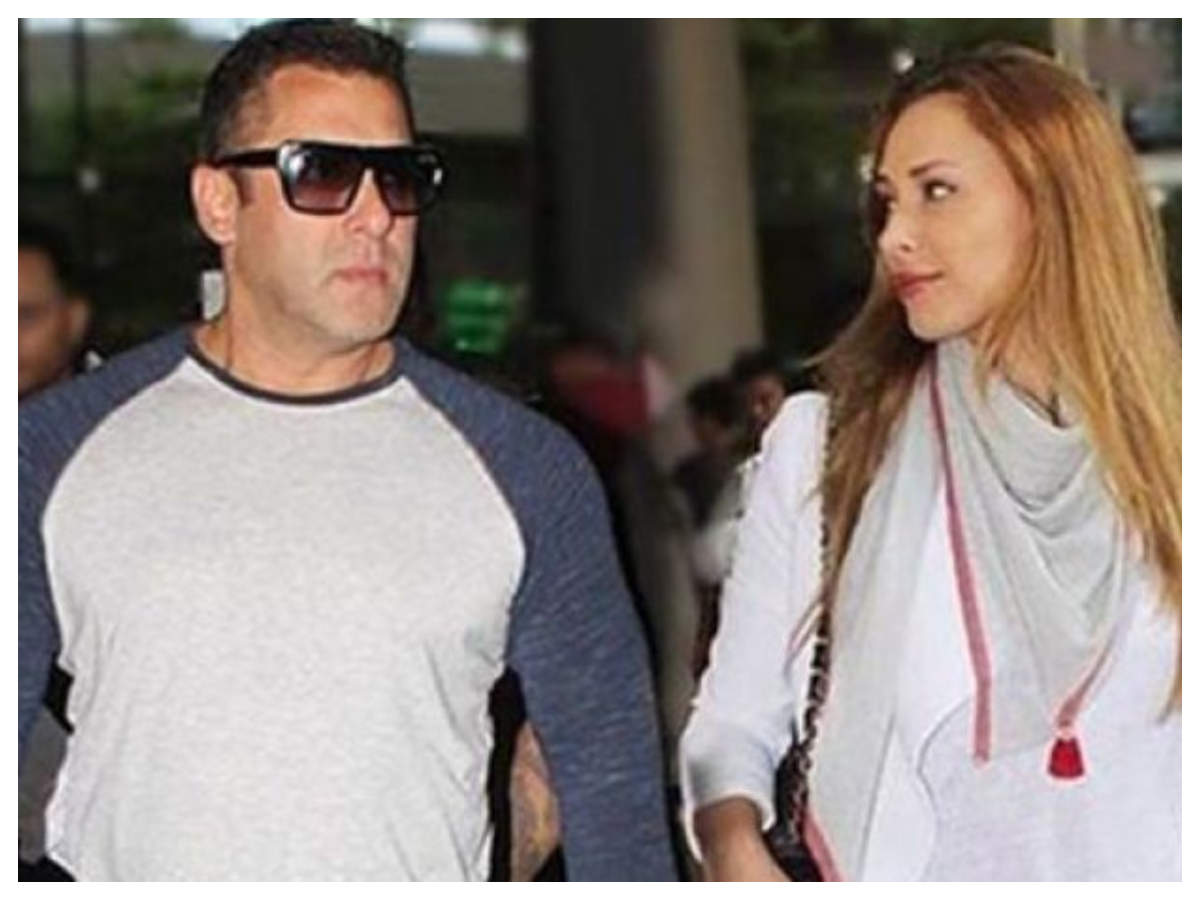 And now she is quarentining with him, along with Jacqueline Fernandez and Sangeeta Bijlani (another old girlfriend) and Walesha D'Souza and some other folks. Somehow someone got a phone interview with her, and she gave what I think are really classy nice answers to the Salman questions. But she's 39, she's been a professional celebrity most of her life, she was smart enough to move across the world and restart her career, and she has (maybe, it is rumored) one failed marriage in her past to a Romanian music producer. Of course she is smart and savvy! I don't know why I thought otherwise, I guess just my own prejudices about scantily dressed blonde women:
I think it is more about how people feel about each other. Spending time together is more important than any other stuff. At one point I was asked the same question on and on and on. Even my parents were asking when you are going to get married. So, I asked my mom, 'Do you want me to be happy?' or 'Do you want me to get married?' because to get married just like that I can get married to anyone just like that tomorrow. But you want me to be married or be happy. So that was the last time she ever asked me about it. So I think it is more important to be happy with someone and spend quality time with someone and to have a good connection with someone.

I have never met anyone like him. His personality is so special. I was always wondering why people loved him so much. It's his heart; it's his generosity, his thought of doing good and helping someone and guiding someone. He does this selflessly. He has no interest there. He just wants to help. Just because he is so simple and grounded that is why people are connecting with him. He is a special person for sure.

Off course, who doesn't love those qualities right! I mean, off course, we all love good people. We admire and follow them and try to reach their level.

https://www.bollywoodhungama.com/news/bollywood/exclusive-iulia-vantur-plan-getting-married-salman-khan-heres-say/
I like this story, because these quotes make me like Iulia and enjoy her as a smart person, which is nice. And also respect her relationship with Salman, that seems clear on both sides as to what it is and is not, they love each as people but there's no marriage pressure on either side. Oh, and it confirms what I (and many other smart people) have suspected, Salman is just not interested in marriage any more and anyone he dates is clear on that and doesn't mind.
Oh My Kadavule Remake in Hindi Happening!!!!
For those of us who watched the Tamil original, this is very exciting because it is such a nice simple easily remakable plot. Hero marries his best friend because she proposed to him in order to avoid an arranged marriage, they live together as friends and he takes a job he hates at her father's factory, they start to fight, they agree to a divorce, and then God gives him a "golden ticket" second chance to turn down her proposal and instead pursue the career and girl he has always dreamed of. In the end, will he realize his dream life/girl is all he wanted? Or will he miss his other life married to his best friend?
This remake is a real thing, announced by the director/writer who owns the rights, he's doing it. No more information beyond "it's happening" at the moment. Which means we all get to decide who are dream cast would be! I vote Kriti Sanon as the tomboy best friend/wife, Varun Dhawan as the confused husband, and Ileana D'Cruz as the dream girl.