Madhuri Week! Such fun! She's just a fun person to think about, isn't she? Cheerful, sexy, light. Even in her dreariest depressingest movie, she always made it better.
There's really just 3 hair looks for Madhuri, so far as I am concerned.
The iconic 90s curls
The current mature lady soft curls
The occasional Power Bun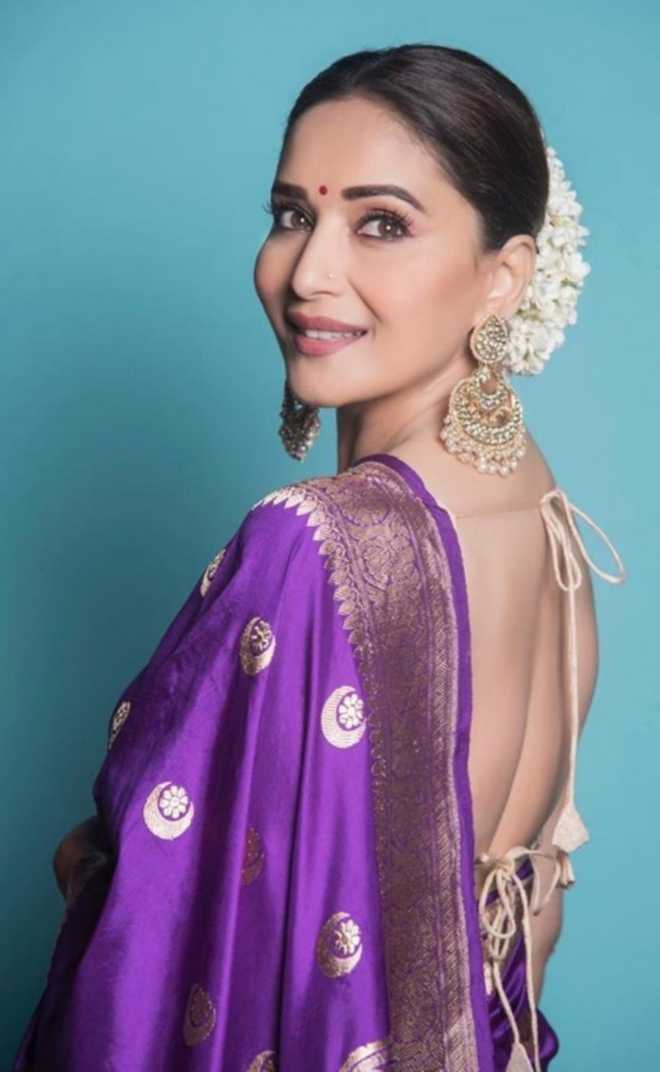 I am very torn. I know the perm is the classic, but I think the modern hair is actually better. The bun is simple and classic and all of that, but I also think it makes her face look weird.
So, I say, current modern mature soft curls!
What say you?