This is just a starting point, there are so many films to watch and so many things to learn, I look forward to more suggestions in the comments.
Kamatipaadam
This is probably the best film I can suggest. It tells the story of a man who grew up in a Dalit area, a natural paradise that had been the home for generations of this community. Over 4 hours, and 3 decades, we see how developers pay off part of the community to threaten and drive out the rest to allow them to take over the land. We see how when the leaders have a change of heart and start to fight back with their people, they are killed by the developers who used to work with them. We also see our hero fall in love with the Dalit girl next door and vice versa, and how slowly they are driven apart because this is not a relationship either side will accept. Most of all, we see the visible difference between our hero and his friends. They are darker, their faces are broader, their hair is not just curly but kinky. These are the faces we don't normally see in our Indian films. And by the way, the actors who play the Dalit community easily steal the screen from the paler skinned co-stars. Phenomenal talents.
Tubelight
This is really not a good movie. But full credit to Salman Khan for at least attempting to address anti-Chinese prejudice. It's a period drama set during the time of the Sino-Indian war in which a young widow, her father, and her son move to an Indian village and are met with violent racism. This is one of those inside/outside racism movies. We see the story of racism onscreen, and we also see how the racist actions are forgiven by the filmmakers, we should "understand" why people are afraid and lash out at folks that are different than them, which reveals another layer of racism on their part.
Sujata
Kamattipaddam was about racism against the lower caste communities in terms of how a whole community is persecuted. Sujata takes one member of that community and removes her. A lower caste baby is raised in an uppercaste home. But they avoid even touching her because of the contagion of her blood. The result is a young woman with so much internalized shame, she is afraid to even fall in love for fear that it will somehow damage the man she loves. This is a very subtle intimate version of racism.
Sudani From Nigeria
Yet another Malayalam movie! I am sure there are films from other languages that I just don't know about, but it does feel like the Malayalam cinema sees these stores more than other cinemas. Maybe because Kerala has always been so racially mixed? Anyway, this one deals with prejudice against African immigrants in modern India, our hero is a sports promoter who has brought in some young men from Africa to play soccer in his tiny local league, putting them up in small rooms and giving them money they can send home to their families. He starts out not exactly disrespecting them, but not sympathizing fully with their situation and why they chose to travel to a new country.
Iyobinte Pushtakam
This movie is just all kinds of things in one! It's a period piece, set just after WWII and just before independence. And it really digs into the historical basis for Indian racism. The village community where it takes place had pre-existing prejudice between the lower caste darker skinned community and the lighter skinned higher caste community. The British arrived and inflamed it even further. The British left, and the half-white child left behind was ostracized and shamed by the community while at the same time treated as an object of sexual desire.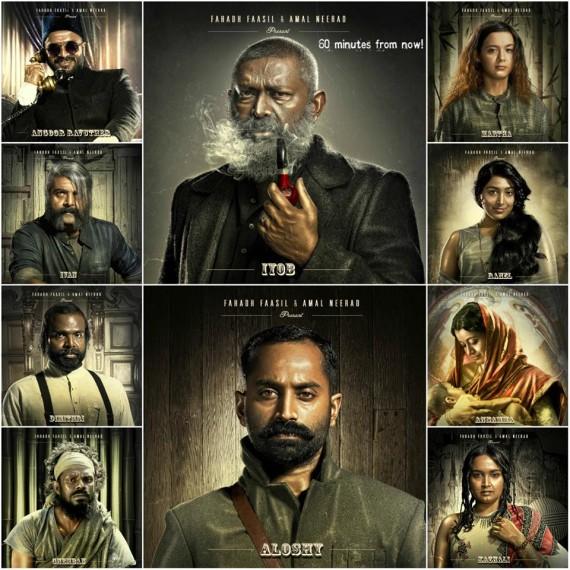 And of course the bonus film, Mississipi Masala, Mira Nair's film from the 90s about interracial love.