Woot, Planned Parenthood won a court case! But there will always be another one coming, donate here to help give them the resources they need. And to help us understand how important their work is, let us look at Anushka's angry supernatural trilogy of the horrors that happen when a woman does not have control over her own body. (I know I say "no politics" all the time, but so far as I am concerned, this is not political but personal. anyway, it's my blog, I get to make the rules)
Supernatural films only work for the audience if they are firmly grounded in the non-supernatural. That's kind of basic horror film analysis theory. Heck, beyond films, any kind of supernatural work only works if it is somehow an extension of existing anxieties. Vampires were about syphilis, Frankenstein was about the growing power of science and the need for a moral limit, Twilight (the book series) was about sex worries for teenage girls, and so on. A lot of horror movies are made by men, and for men, and so those worries are male worries. Anushka as a producer has started to take those supernatural stories to the female side of things and for a female audience. Bulbbul is the one that is getting perhaps the most attention now, and is the mostly explicitly aimed at addressing female terrors, but the message has been there all along. She pulls at the deep existing fear of powerlessness, of when a man comes in and takes ownership of your body one way or the other.
Phillauri
This appears to be a movie about love and commitment, and the tragedies of the colonial era. And a bit of a comedy too, through the contrast of past and present. Our hero in the present is preparing for his wedding to his long time girlfriend and is a little conflicted about it, when he starts being haunted by the ghost of a woman who died 100 years earlier. There's a lot of back and forth with her struggling to remember her story and them figuring out why she can't be at peace. And finally it comes out that she is a ghost because she killed herself when her fiance did not show up for their wedding. And he didn't show up because he was killed in the Jallianwala Bagh massacre.
This is all very sad, and there is a lot of other little nice feminist touches to it, our present day couple talk honestly about their feelings and the bride's desire to be married is considered equal if not more important than the groom's desire to NOT be married. In the past, our heroine is an aspiring poet, the hero falls in love with her poetry before herself, and encourages her to pursue her dreams.
But something that I only noticed when putting this movie in context with Anushka's other woman's body horror films is that the true reason Anushka dies, the reason she is a ghost, the reason all this bad stuff happened to her, is that she was pregnant outside of marriage.
How many woman have died, needlessly, for fear of the shame of being an unwed mother? There must be millions of ghosts wandering the globe, sad and lonely, wishing they lived in a time and place where a pregnancy outside of marriage was not a death sentence?
Pari
This is a paranormal horror movie structured as a paranormal horror movie. Our nice urban kind educated hero accidentally kills a village woman crossing the road in front of his car. He is horrified, even more so when he sees she left a young vulnerable daughter behind. He is kind to the daughter, who is unused to strangers. Later, she follows him to the city and begs to stay with him. She is odd, in a lot of ways, but also sweet and loving. They have sex. At which point, a demon hunter appears to reveal to the hero that the daughter is a demon, child of a demon who raped a human woman, and that she might already be pregnant with another demon child born of him. The hero hands her over to the demon hunters, before having a change of heart and rescuing her. She gives birth to a perfectly normal child, then let's herself die. The hero and his fiancee (who knows part of the story) will raise the baby.
Anushka's films are not pro-abortion, I don't think any woman is exactly pro-abortion. The phrase "pro-choice" is not a mere PR move. It means exactly what it says, a woman should have the right to choice what happens with her body, whatever choice she makes. Sometimes, a woman's choice to HAVE a baby is taken away from her, for many different reasons and many different ways, and that is traumatic and ugly and wrong, and a deepseated fear many woman carry. That's what this film is about.
There are three women in this film who lose their right to choose. First is the woman who was raped by a demon. She was raped, that's horrible, but then a man tells her she should not want or love the child of that rape, brings her into a dark room and forces her to give birth early so he can kill the baby. She escapes and raises her daughter. Second is the hero's fiancee. She was a nurse, an educated modern woman. She had an affair with a married man. He abandoned her, and so she had to have an abortion. And third is our heroine. She loved the hero in her unknowing sheltered way, and she instinctively wants their baby. The men around her, including the hero, abandon her. But she fights for her right to do what she wants with her body. And in the end, she triumphs. Her desire for the baby made everything okay, despite the odds, so long as it is born of love and sincere want, it will be fine.
The story I find most interesting is the fiancee. She should have had the right to choose what she wanted to do with that pregnancy. That right was taken away because her lover refused to help, because society would not understand, because her family would feel shame. All of these outside forces affecting what she wanted with her body. And the end result was something traumatic and terrible she would carry forever. How many woman carry that scar with them, because society would not understand, because their family pressured them, because there was no money and no options?
Bulbbul
This is a historical horror movie structured as a fable. We hear a story of a witch who hunts at night through the trees, her feet turn backward at the ankles (an old symbol for a witch), and she gains her power by possessing a princess. And then we see that story play out, mysterious murders carried out through out a small village, a young innocent woman who has become strangely withdrawn and mysterious lately and who always hides her feet. Before the final reveal that it is not a fable but a reality, the young woman was beaten by her husband until her ankles twisted and broke forever, she took to the trees to kill other men who are abusing women.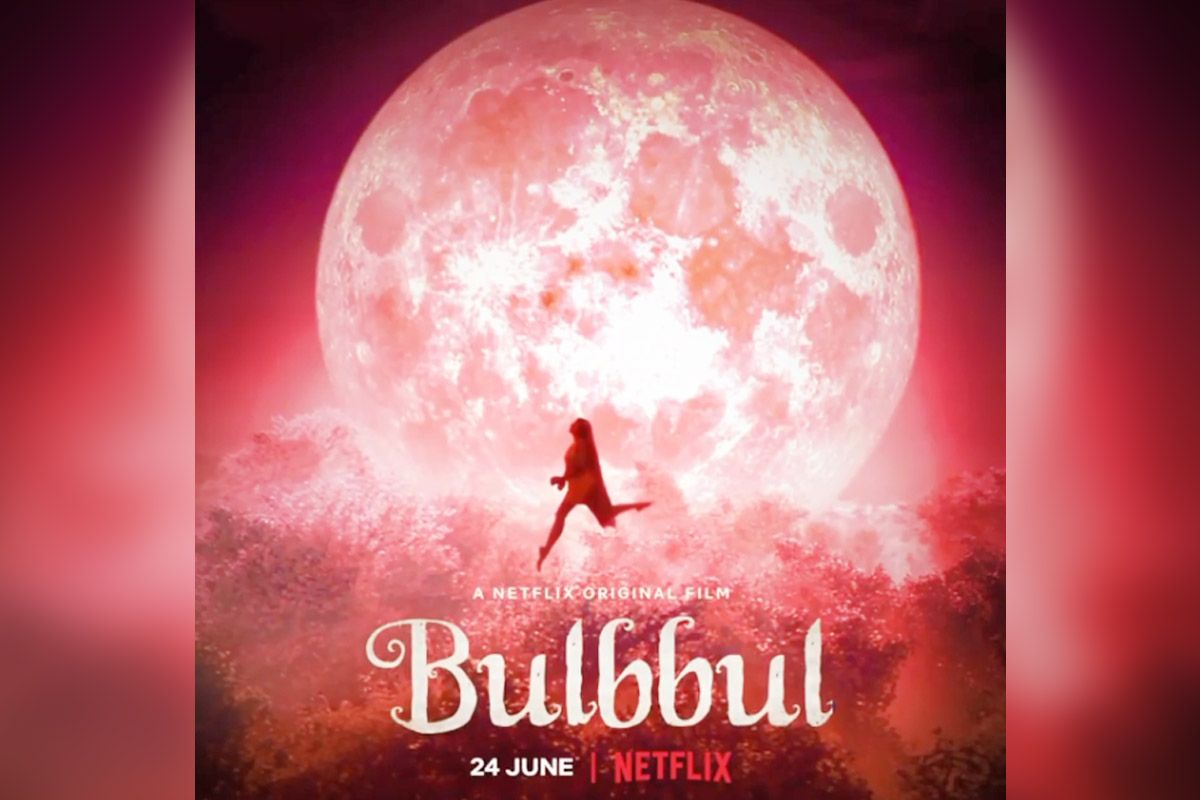 There are no pregnancies in this movie, and I find that interesting. Our heroine is a child who is married off to a grown man. Years later, he determines he owns her body to the extent that he can permanently damage, cripple her, if he wishes. After leaving her crippled, another man rapes her. But she never gets pregnant and nor does the other lead woman. However, there is a doctor who cares for her in the way a doctor should care for a woman. Are the injuries to her feet and her trauma post-rape meant to be metaphors for an unwanted pregnancy? Or is the film simply showing in general how doctors should care for a woman's body keeping in mind what is best for them only, not what society at large might think about their care?
Our heroine's husband beats her feet and ankles with a poker until they are almost destroyed. The doctor knows her husband has done so, and yet he carefully respectfully treats her to the best of his ability. He does not blame her for what has happened to her, nor does he try to confront the husband, he simply cares for his patient. When he sees she has been raped, she flinches from his touch and he simply says "I am a doctor, let me help". That is what doctors should do for women's bodies, help them be the best strongest wholest person they can be, however they want that to happen and whatever they need at the moment.