Chocolate hero! Such a delightfully evocative phrase. And such a delightful collection of nice non-threatening young men.
I heard somewhere, but am still not sure it is true, that "chocolate hero" came from the practice of putting male film star photos on chocolate boxes. So a Chocolate Hero or "Chocolate Boy", is the kind of actor that dreamy teenage girls might want to look at while eating chocolate. Not macho, not threatening, just sort of pretty and smile-y with eyes that say "eat your chocolate, I don't care what you look like, I will always love you".
Let us first define what they are not.  They are not scarily sexy, like too sexy for you to be comfortable with when you are only 13.  So, never John Abraham.
They are also not mature and strong and tough. So, never Ajay Devgan.
(His first movie. Greatest. Poster. Of. All. Time)
Oh, and they certainly aren't OLD!!!! So, not present day Anil Kapoor. Because teenage girls have no taste.
But yes 1980s Anil Kapoor! Not too sexy, not too strong, not too old,
Now that we fully understand the terms, grab your chocolate boxes and start eating while I give you pictures to look at. All the Khans started out this way, first Aamir, telling us with his eyes to eat that chocolate, he still thinks we are cute and will pass notes to us in class.
Then Salman, he likes watching us eat chocolate, and then showing off by doing handstands and stuff on the bleachers at the gym.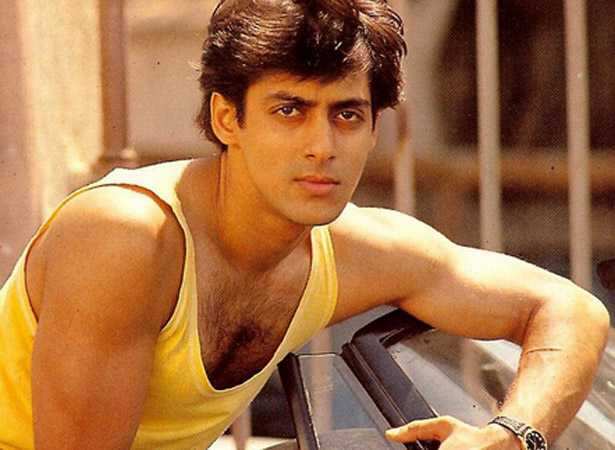 And then Shahrukh, the wise-cracking class clown type who will make us laugh so hard we accidentally spit out chocolate, and get embarrassed, but he makes us laugh about that too until we feel better.
Some men are never chocolate heroes. Suniel and Akshay, for instance, they were way way too manly and challenging right from the start. But others take forever to grow out of it. Saif, for instance.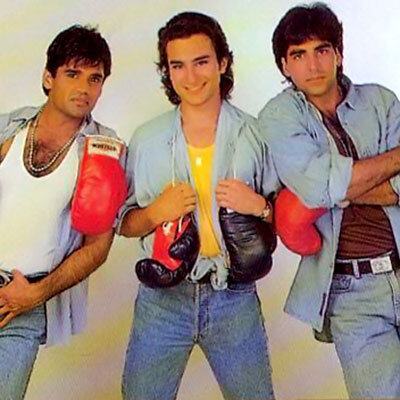 Shahid Kapoor was another one, just had this sweet baby face for the longest time, totally dreamy and non-threatening. Very much what we in America of a certain age might call "Tiger Beat"
Imraan Khan briefly popped up to challenge Shahid's throne as Top Chocolate Boy of the 2000s
Before they were both defeated by Ranbir Kapoor, a Chocolate Hero for All Time, since he seems to have no urge to try to age out of that category.
He comes by it honestly, his father Rishi was a similar Chocolate Hero for All Time, Playing romantic leads from 21
To 41
I'm not going to forget our regional industries! Although I feel like "Chocolate Hero" is more of a Hindi film thing somehow. But Dulquer also absolutely fills it, probably why he is transitioning so well.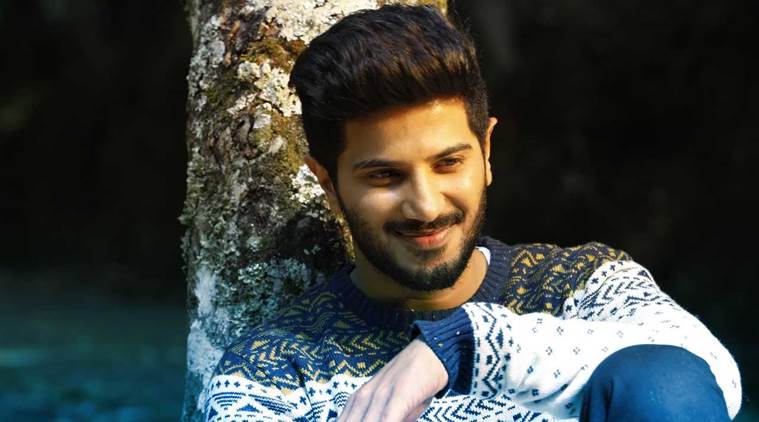 And there's Varun Tej in Telugu
Nani, he's a tricky one, beginning to age out of the chocolate hero status but not quite there yet. More of that slightly older cleverer college age big brother of your friend that you have a secret crush on.
And also he is really cute with babies,
And finally, our one true literal Chocolate Hero
Finally, and most importantly and I do beg his forgiveness for waiting so long, I give you young Maddy!  Much much young Maddy.

But not present Maddy. Too old, too strong, and much much much much much too sexy.
Also by popular request, Varun! Our newest Chocolate Hero entry. And he seems to be actively going after that status, being nice and kind to all his little fans.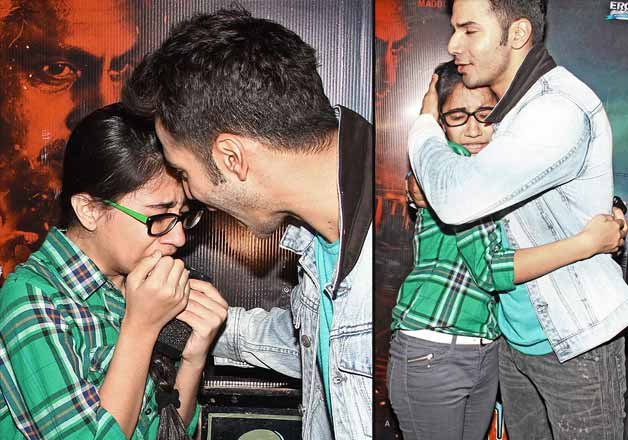 And giving us nice photos that are appropriately sexy for a young person trying on emotions without being ready to fully commit to them.
Sidharth Malhotra has the wonderful talent of never being that interesting. He will always be a nice pretty face that you can put your own innocent desires on to without feeling threatened by a strong personality.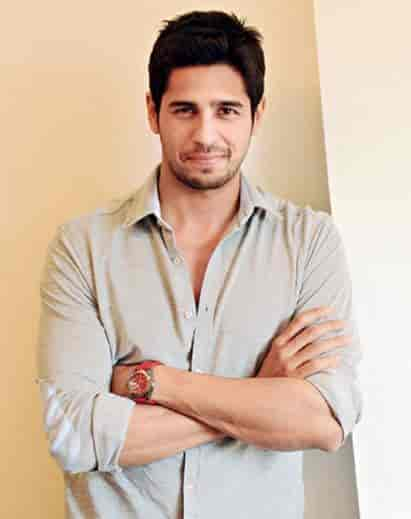 Present Day Southern Sid definitely has that personality. But youthful gangly Southern Sid, he was all about being the fantasy boyfriend who would hug and hold hands and tell you that you are beautiful, but never ask for anything more.
Abhay Deol, similarly for a few brief moments early on, was that perfect easy Chocolate Hero, before growing up and getting complicated.
And of course same goes for his cousin Bobby!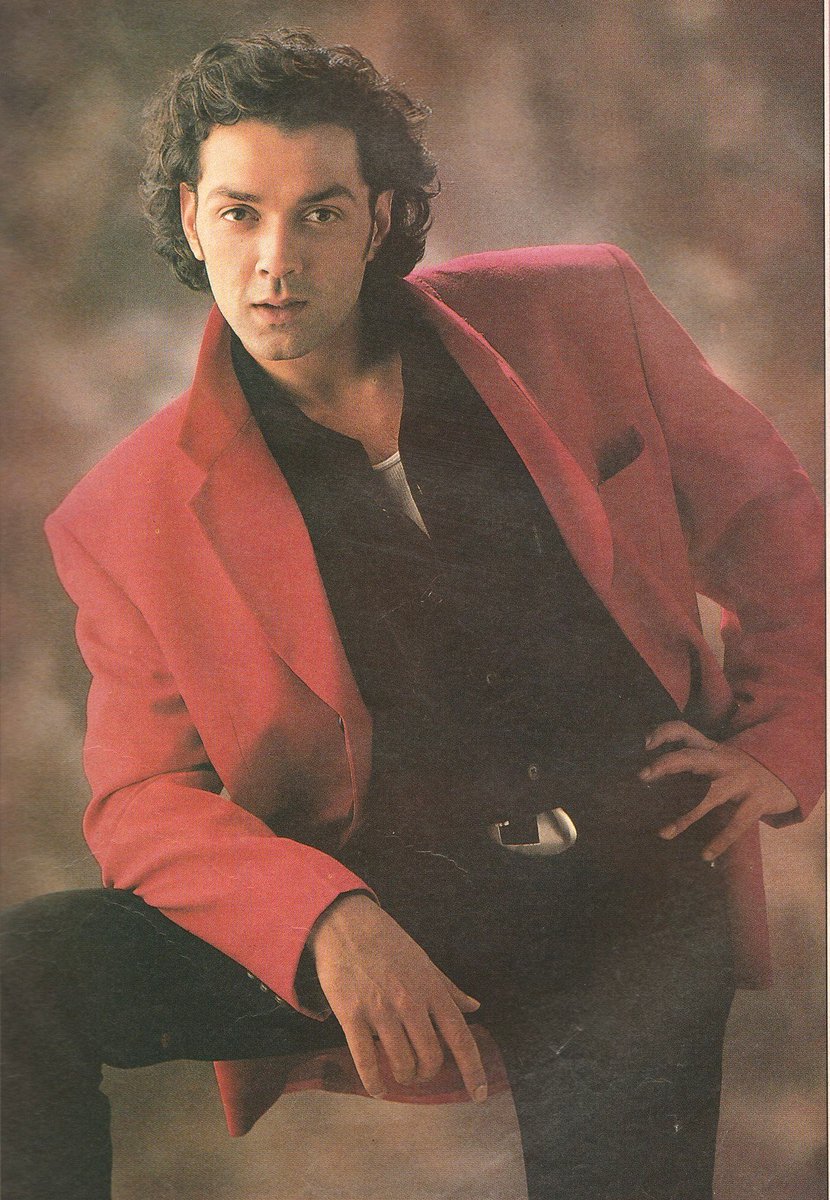 But what about India's First Family of Film? I already gave you Ranbir and Rishi, but I skipped the old classics, the original Chocolate Heroes, Shammi.
And of course, Shashi!
And finally, my choice for the greatest Chocolate Hero of all time (feel free to disagree of course), Rajesh Khanna!!!!!
And he never really grew up
Bonus:
A special treat for my Malayalam readers, Chocolate Hero Mohanlal
Now, important questions!
If you were to make a chocolate box for yourself, who would you put on the lid?
Being an adult woman, not at 13 year old, I think I might go for Adult Maddy
And if you were to make a chocolate box for a 13 year old who is attracted to men, who would you put on the cover?
I guess young Shahrukh? gotta train them up right, plus he is all non-conventional looking and smart and sensitive, and those are good things for 13 year olds to appreciate